Veterinary Technician Certification and Licensing
Veterinary technicians are licensed or registered in most states. The process varies, but usually it involves completing an accredited program at the associate's level or higher. There are some exceptions. According to the American Association of Veterinary State Boards (AAVSB), Alaska, Delaware, Washington, and Wisconsin have alternate routes in place. (A candidate may use the AASVB Board and Agency Directory to find a link to his regulatory board).
Become a Veterinary Technician…
Veterinary Tech Resources
After completing educational requirements, candidates demonstrate competency by taking a licensing tests. Most states use the National Veterinary Technician exam. In order to receive an Authorization to Test, veterinary technologists graduates must have their eligibility reviewed and approved. The licensing test covers 47 knowledge areas in seven domains. These include care and nursing, surgical assisting, dentistry, lab procedures, anesthesia and analgesia, diagnostic imaging, and pharmacy and pharmacology. There are three testing windows each year. Candidates can find online practice materials on the site of the AAVSB.
Experienced veterinary technicians may apply for additional certifications. These demonstrate skill beyond the minimum or norm. The Committee on Veterinary Technician Specialties has fourteen member organizations, each focusing on different specialties within the profession. A candidate needs several years' experience working either working in a particular setting or performing specialized duties. Among the specialties are anesthesia, veterinary behavior, internal medicine, nutrition, and surgical assisting. In order to be board certified as a specialist, a veterinary technician must pass a rigorous exam.
Veterinary technicians who work in research settings are encouraged to take the American Association for Laboratory Animal Science certifying exam. There are three levels of certification, ranging from Assistant Laboratory Animal Technician to Laboratory Animal Technologist.
Workers seeking entry level positions as veterinary assistants do not need to be licensed or certified.
<!- mfunc feat_school ->
Featured Programs:
Sponsored School(s)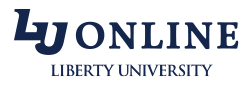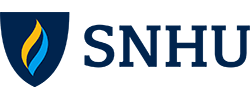 <!- /mfunc feat_school ->
How to Become a Vet Tech - Select Your State for Licensure Requirements