Registered Nurse Licensing and Advanced Certifications
Professional nursing is licensed in all fifty states. There are small differences in licensing requirements, but all states require you to take and pass the NCLEX-RN exam. Once you have completed your degree program, you must obtain authorization to test from your state board. You may be allowed to work under a temporary license while waiting to take the exam or waiting for exam results. The permit is generally good for about 90 days, provided you do pass the exam on the first try. (The National Council of State Boards of Nursing reports that more than 85% of first time test takers did pass in 2011.)
Become a Registered Nurse…
Nursing Resources…
You will renew your license periodically (generally, every two years). You can expect a continuing education requirement; again, the specifics will vary from state to state. It's best to treat continuing education as a career opportunity. Certifications like ACLS (Advanced Cardiac Life Support) and PALS (Pediatric Advanced Life Support) can enhance your employability.
Some certifications you can only earn after some time out in the field. These include specialties like pediatrics, available through the Pediatric Nursing Certification Board. In order to sit for exams through the PNCB, you must work 1,800 hours in a pediatric setting during a two year period.
The American Nurses Credentialing Center offers certifications in a number of specialties, from cardio-vascular to ambulatory care. Whatever your practice setting, chances are you'll find a certifying exam. The typical requirement is that you have practiced as an RN for two years, have put in 2,000 hours in the specialty setting, and have done 30 units of continuing education.
<!- mfunc feat_school ->
Featured Programs:
Sponsored School(s)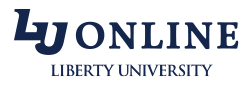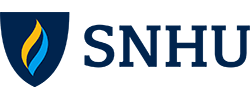 <!- /mfunc feat_school ->
Specialty certification exams can feel much harder than the basic licensing exam, especially if you haven't had a lot of experience in the areas that are tested. But the difficulty is part of what makes them valuable. While not required for practice, certifications do matter to many employers. Some employers even give a small raise.