Radiation Therapist Certification and Licensing
Some states license radiation therapists. The first step is generally completion of an accredited educational program. Candidates then take a licensing exam through the American Registry of Radiologic Technologists. The state may or may not require radiation therapists to maintain active certification through ARRT. Even when the state doesn't require it, though, employers often do.
Radiation Therapist links
Radiation Therapy Resources…
A candidate can apply to take the ARRT exam when they are within three months of program completion.
In addition to passing the exam, candidates have to demonstrate ethics eligibility. The ARRT examines any criminal convictions (excluding those processed in juvenile court). Licensure can also be denied on the basis of actions against current or past licenses. Prospective therapists who are unsure of their eligibility are invited to fill out a pre-application before enrolling in an educational program.
In order to be recertified, radiation therapists need to meet a continuing education requirement. This is accomplished by either completing 24 continuing education units or taking another primary or secondary exam through ARRT – one that the candidate has not previously passed. There are a number of post-primary certifications available, including some that focus on radiation as a diagnostic tool. (Future continuing education requirements do not go up just because a candidate holds more than one certification.) Radiation therapists who do not complete their continuing education requirement by the deadline are placed on CE probation; they can get full certification status by completing the needed units or passing the exam.
<!- mfunc feat_school ->
Featured Programs:
Sponsored School(s)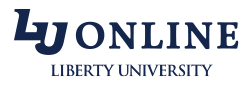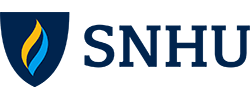 <!- /mfunc feat_school ->
Although the ARRT exam is typically a part of the process, states may have slightly different requirements for initial licensure or license maintenance. A list of board contacts is available on the ARRT site.
Radiation therapists can expect to do continuing education to maintain their certifications. Click here to find related degree programs relevant to the radiation therapy career or learn more about becoming a radiation therapist.