Ophthalmologist Licensure and Board Certification
Ophthalmologists are state licensed and board certified. They must first be licensed within their own state as medical doctors or doctors of osteopathy. In order to be licensed, they must complete medical school and pass all steps of the USMLE, a national licensing exam. There are often other state-specific requirements like jurisprudence exams. A medical license confers the legal right to practice medicine.
Become an Ophthalmologist
Ophthalmology Resources
Having a medical license in good standing is part of the requirement for becoming an ophthalmologist. The prospective ophthalmologist must then complete a one-year internship which gives them experience in the more general aspects of medicine, and a three year residency, which gives them practice and training in ophthalmology.
The American Board of Ophthalmology grants certification. It's a multi-step process. After the candidate applies, the Board verifies that they have indeed completed a residency accredited by the Accreditation Council for Graduate Medical Education and that they meet all requirements. The candidate is then authorized to take the written exam. Written qualifying exams are given in the spring. If a candidate completes their residency by August 1, they are eligible to take the exam given the following spring.
Although it's referred to as a written exam, the qualifying exam is actually multiple choice. Successful candidates move on to a much more complex test: the oral exam. This assesses the ability to respond appropriately to real-world scenarios. Candidates are presented with different simulations, patients or situations, and asked to explain what they would do in such a situation. For example, what additional data would they look for, what diagnosis they would make, or how they would formulate a treatment plan.
After an ophthalmologist successfully completes the process, he or she is awarded diplomate status. This is good for ten years.
<!- mfunc feat_school ->
Featured Programs:
Sponsored School(s)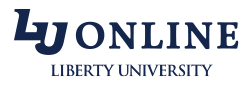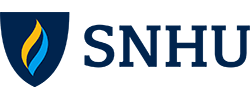 <!- /mfunc feat_school ->