Hemodialysis Technician Certification
Become a Hemodialysis Technician
Hemodialysis Technician Resources…
You'll need to take a few quick steps to work legally as a hemodialysis technician. Hemodyalisis technicians are subject to the Centers for Medicare and Medicaid (CMS) Conditions for Coverage and must be state or nationally certified. According to 2008 regulations, a worker must be certified within 18 months of beginning work. This certification must be granted by some agency approved by CMS. State laws can be more restrictive, but not less. Some states specify that you must have your certification in hand before beginning work.
State boards may specify what national certifying agencies are acceptable for licensure. You may even get a choice of passing a national certifying exam or a state one. (If you opt for the national certifying exam, it may mean less work for you if you move.)
There are several certifying boards for hemodyalisis technicians. The process is similar, but not identical. Each credential has a slightly different title, but they are considered equivalent under federal regulations.
The Board of Nephrology Examiners Nursing and Technology (BONENT) grants the Certified Hemodialysis Technologist/ Technician (CHT) credential. BONENT requires a year of experience or completion of an approved course. In order to be certified through BONENT, you must be currently employed, and you must submit a letter from a supervisor and one other professional reference. The exam is offered in both pencil and paper and computer formats. You will need to recertify after four years. This is accomplished by completing 40 hours of continuing education or re-taking the exam. There is a one time waiver which allows you to recertify without completing the usual requirements.
<!- mfunc feat_school ->
Featured Programs:
Sponsored School(s)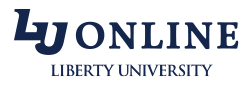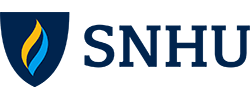 <!- /mfunc feat_school ->
The Nephrology Nursing Certification Commission offers the Certified Clinical Hemodyalisis Technician credential (CCHT). NNCC will certify trained hemodyalisis technicians who are not yet employed. Certification must be renewed every three years.
The National Nephrology Certification Organization requires a high school diploma, but currently makes an exception for those who have been working within the field four or more years. NNCO requires that you have completed a training program of at least one year or have one year of work experience combined with a shorter program. NNCO certification grants the title CCNT. Recertification is required every four years.