Audiologist Licensing and Certification
Audiology is a licensed profession in all states. The licensing process varies, but is based on education, examination, and demonstration of professional ethics and accountability. Candidates generally take a licensing exam through the American Speech-Language-Hearing Association. In some states, there is a separate exam (with a practical component) required to dispense hearing aids.
Become an Audiologist…
Schools Offering: Bachelor of Science (BS) Programs – Undergraduate Education
Schools Offering: Audiology and Speech Pathology Programs – Graduate/Doctoral Study
Related Audiology Resources…
ASHA also offers national board certification. Candidates should be aware that the licensing and certification processes are similar, but not identical. Municipalities do not necessarily require candidates to maintain active certification, and their continuing education requirements may not be identical to ASHA's.
In order to be eligible to sit for exams, a candidate must be a graduate of some program that has been accredited by the Council on Academic Accreditation in Audiology and Speech-Language Pathology. Starting in 2012, candidates must demonstrate that they have graduated from a doctoral level program. Audiologists who met certification requirements under the previous standard (a master's) and have maintained their certification continuously will not be held to this standard. (Only eighteen states currently have laws requiring audiologists to hold doctoral degrees, but all accredited programs have transitioned.)
Although ASHA is the most widely recognized credentialing exam, some states also accept the exam offered by the American Board of Audiology (ABA). Audiologists can also seek advanced certification through ABA in either of two areas: pediatric audiology or cochlear implants. In order to be board certified as a specialist, audiologists must have at least two years of experience in the field. They do not have to spend all their time working with the population in question, but they do need to demonstrate 450 contact hours and 50 hours of case management. The experience must take place over two consecutive years, and it can't be more than five years in the past. There are particular duties that the audiologist must have carried out in order to be eligible; candidate guidelines can be found on the ABA site.
<!- mfunc feat_school ->
Featured Programs:
Sponsored School(s)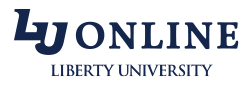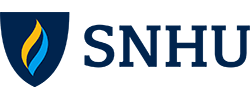 <!- /mfunc feat_school ->