Athletic Trainer Certification and Licensing
Most states regulate the athletic training profession through licensure or certification. (Exceptions are California, Alaska, and the District of Columbia). The licensing process involves education and testing. States typically recognize the exam administered by the Board of Certification. Municipalities generally set educational requirements that are identical to, or very similar to, those of the BOC. However, when there is a difference, trainers must uphold the regulations of their own municipality. States may have additional class requirements; for example, they may stipulate that trainers take a course in medical errors.
Become an Athletic Trainer
Schools Offering: Athletic Training Programs
Athletic Training Resources…
In order to become certified by the BOC, an athletic trainer must complete a bachelor's or master's level program that has been accredited by the Commission on Accreditation of Athletic Training Education. Some states allow alternate pathways for licensure. For example, a candidate with a bachelor's or master's in another field may earn their license by taking courses in athletic training and completing a supervised work experience.
Candidates become eligible for the licensing exam when they're in the final semester of their program. The test assesses competency in the following areas: prevention, diagnosis and evaluation, immediate care, professional responsibility, and organization and administration. A candidate handbook and sample questions are available on the BOC site.
In order to be certified, candidates must also have a class in emergency cardiac care. There are a number of providers, including the American Red Cross, the American Health and Safety Institute, and the American Heart Association.
Recertification depends on a trainer's remaining current on emergency cardiac care. Athletic trainers are also responsible for reporting continuing education every three years and adhering to the standards of professional practice. There are more than 1,000 approved CE providers.
As licensed health care practitioners, athletic trainers are responsible for meeting the continuing education requirements of their own state board.
<!- mfunc feat_school ->
Featured Programs:
Sponsored School(s)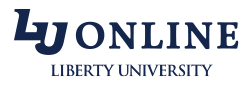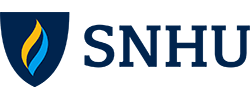 <!- /mfunc feat_school ->