LPN Career Ladder
LPN programs are generally the quickest path into nursing. This level of licensing offers more limited opportunities, though, when it comes to long-term growth or advancement. While some LPNs do progress to greater levels of responsibility "" even supervising CNAs and other LPNs at long term care facilities "" many ambitious nurses see the LPN role as something other than the ultimate goal or endpoint.
Nurses who complete additional training and become licensed as RNs have a greater range of work settings. They are more likely to be hired in hospitals and other acute care facilities and are also more likely to have opportunities to care for people across the lifespan. With increased job duties, of course, comes increased pay.
LPNs who choose to advance their education "" and career "" have myriad options, ranging from certification programs to baccalaureate degrees. The purpose of this article is to break them down.
Specialty Certifications
Certifications are one way to boost your employability and set yourself apart. IV certification is popular, as is advanced life support. An LPN can also pursue certification to demonstrate advanced competency in a particular work setting. In many cases, this means long-term care or hospice/ palliative care. Some LPNs will qualify to take certifying exams through the Developmental Disabilities Nurses Association.
<!- mfunc feat_school ->
Featured Programs:
Sponsored School(s)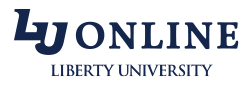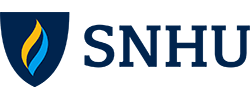 <!- /mfunc feat_school ->
It is also possible for an LPN to be certified in certain types of counseling or education related roles. He or She can, for example, get a certification that attests to his/her ability to counsel new mothers on breastfeeding.
Such certifications don't increase scope of practice, but they can increase credibility and look good on a resume. They represent a level of knowledge and experience beyond what's required to pass a licensing exam.
LPN to ADN
The ADN degree represents an entry point into professional nursing. ADN students study pediatric and perinatal nursing, as well as general medical surgical and mental health nursing. Graduates are eligible to sit for the NCLEX-RN. They may enter the field as floor nurses on a variety of wards, including critical care and emergency. Increasingly, positions are shifting to ambulatory settings.
How in demand are ADN nurses? It depends on your geographical location and also on the current economy. The AACN notes that in economic downturns, RNs at the baccalaureate level find themselves with better employment options. Still, a successful LPN has the advantage of having some nursing references. Some LPNs are hired by their long-term employer to serve as RNs once they complete the education and licensing requirements.
LPN to BSN
A baccalaureate degree gives a nurse additional opportunities for advancement. BSN nurses have an advantage when it comes to management positions, from nurse manager to care manager. Magnet hospitals must have 80% of their nurse manager positions staffed by nurses at the baccalaureate level or higher. Generally, this means only considering new hires who have a BSN in hand.
It is possible to go straight from an LPN to a BSN. It is also possible to complete an ADN first and pursue a BSN after a few more years in the field. Some state nursing associations support the "BSN in 10"; according to proponents of this movement, the ADN is a good entry point to professional nursing, but RNs should complete a baccalaureate within ten years.
Next Steps
Once you do make the transition into professional nursing, you may have the opportunity to participate in a formal nursing career ladder. In other words, you may progress from one level of nursing to the next through some combination of the following: taking classes, earning national certification, participating in committees or service projects, earning favorable reviews, and staying with an employer for a number of years.