Health Information Management Career Ladder
There are many careers in the health information management field; some require more specialized knowledge than others. Sometimes advancement is just a matter of years spent on the job and of impressing a supervisor with the right skill set and attitude. Some health information specialist positions, though, require more advanced coursework. Here is a look at some careers that a health information technician might see in her future.
Health Information Management
Health Information Specialist Resources…
Clinical Documentation Specialist
Clinical documentation specialists analyze patient care records for diagnosis information; they also query practitioners when there is not enough information available. They may serve as liaisons between health care and coding or act as leaders in the coding department. Professionals may move up to a position as clinical document specialist from several fields, including health information and nursing. Employers want to see both education and experience. A bachelor's degree is frequently among the stated requirements. Some employers list AHIMA's RHIA certification among the acceptable credentials. Coding credentialing and experience is sometimes accepted in lieu of the RHIA or RN credentials.
Certification in clinical documentation improvement is available through the American Health Information Management Association (AHIMA) or the Association for Clinical Documentation Improvement Specialists (ACDIS). Exam eligibility is based on some combination of formal education and clinical documentation experience. Health information professionals will want to view job ads to see what credentials are preferred in their own geographic region.
Health Data Analyst
Health data analysts are experts at seeing the big picture in health care They analyze a wide range of health-related information, including patient care records, epidemiological data, and financial information. They should be adept at all stages of the process from conceptualization straight through to writing up findings and presenting them to stake holders.
AHIMA offers a Certified Health Data Analyst. In order to sit for exams, a candidate must have both a degree and experience. How much experience is necessary depends on the type of degree. If it is an RHIA, one year of experience in health care data is adequate. If the candidate has a baccalaureate in another field, she needs five years' of experience before taking the certification exam.
<!- mfunc feat_school ->
Featured Programs:
Sponsored School(s)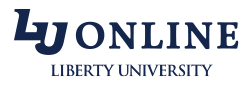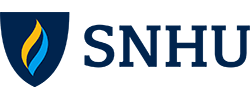 <!- /mfunc feat_school ->
Health care Security and Privacy Specialist
Health care security and privacy specialists are employed to make sure that patient's rights are not ignored by either human or computer. They also ensure that institutions are in compliance with other regulations under the Health Insurance Portability and Accountability Act (HIPAA).
A security and privacy specialist may have one of several health information certifications. AHIMA has a new credential, Certified in Health care Privacy and Security (CHPS). In order to sit for exams, a candidate needs a degree at the baccalaureate level or higher, plus experience in health care administration. The RHIA credential, meanwhile, is still valued. Other organizations, for example the HIPAA Academy, offer health care workers and administrators short courses that lead to HIPAA certification.
Health Information Management Director
A health information management director may oversee a whole HIM department. He may initiate vendor contracts, act as a consultant, and work with IT professionals to design and implement electronic health records. Other duties include quality control, compliance, and supervision of personnel. A strong candidate has both academic credentials and significant experience in the field. Health information professionals with undergraduate degrees do sometimes progress to the executive level of health information management. However, a graduate degree can be an asset for those aspiring to this level of management. AHIMA reports that master's level HIM directors earned $81,879 in 2008.
Next Steps: RHIT to RHIA Progression
Health information managers with RHIT degrees may enroll in RHIT to RHIA progression programs. Master's programs are also available for ambitious and career-savvy HIM managers. Professionals will also want to be on the lookout for continuing education opportunities.