CNA – Career Advancement Options
Many people become certified nursing assistants straight out of high school. Some remain nursing assistants all their lives, and are proud of their contributions. The National Network of Career Nursing Assistants boosts members who have been in the field forty or even fifty years.
In some places, nursing assistants are able to take extra courses and move up the career ladder, progressing from level 1 to level 3. At the end of the training, they may have a different title like geriatric technician.
Many nursing assistants, though, decide that they want to do something else, or something more. They may want higher salaries and increased responsibilities. They may love health care – and people – but wish to leave some job duties behind.
What careers are possible for a CNA who completes a college degree?
Registered Nurse or Licensed Practical Nurse
Become a Nursing Assistant (CNA)
Nursing Assistant Related Resources
Nurses, particularly those at the RN level, work with patients across the lifespan. Nursing can be a good career for those who want to change their work setting or the population they work with. Nursing schools value the experience of certified nursing assistants. Some award a small amount of credit for coursework already completed. Indeed, in some states, there is a formal articulation model designed to move qualified workers up the career ladder from CNA to baccalaureate-level RN and beyond. According to the Louisiana Nursing Education Articulation Model, competent certified nursing assistants must be awarded at least 3 units when they matriculate in LPN programs; LPNs, in turn, must receive at least 12 units when they enter RN programs.
<!- mfunc feat_school ->
Featured Programs:
Sponsored School(s)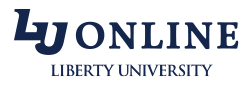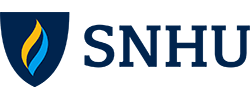 <!- /mfunc feat_school ->
Some programs call themselves CNA to RN. Programs that don't use this title, though, may still award a bit of advanced placement. Ultimately, though, they shave only a little time and money off the program. There are many factors to take into consideration when choosing a program, for example, program reputation and convenience; therefore, the CNA to RN program is not always the best option. What nursing assistants can count on, though, is that their experience will be valued. Although there is a high demand for nurses, programs are competitive. Some schools require a CNA license (if not actual experience) for program admission. Others give points for the experience when making admission decisions.
Nursing schools look for indicators of academic success like solid performance in math and science classes. If a candidate has that, CNA experience can be the deciding factor. A would-be nurse can take prerequisite classes before formally applying to the program.
Nursing Home Administrator
Some CNAs do more than progress through the CNA career ladder – they become administrators. This is a career for those with a solid academic foundation as well as strong people skills. Nursing home administration is a licensed profession throughout the United States. Requirements vary from state to state, but the position generally requires a bachelor's degree. In some states, a person can legally become an administrator with an associate's degree, but it's difficult to secure a position with this level of education. Individuals may pursue a degree in health care administration or a related field. A limited number of schools offer degrees specifically in nursing home administration.
Geriatric Care Manager
Geriatric care managers help families plan for the needs of elderly relatives. Solid planning can help people stay in their own homes longer. Geriatric care managers sometimes work for established companies; others, though, are in business for themselves.
A nursing assistant will need higher education to become a geriatric care manager. Unless you have taken additional courses beyond what was required for a CNA license, you probably won't have transferable credits. One shouldn't underestimate the value of experience, however. Though there are never any guarantees, If experience is played up in personal statements and interviews, it can potentially help increase your chances for a spot in a program and perhaps later a position. Some geriatric care managers have degrees in nursing, while others have degrees in gerontology or other human services fields.