BSN Career Ladder
Having a BSN is quite an accomplishment. It allows you to work as a direct care nurse in a variety of settings and, in many cases, to progress to leadership roles. In some settings, there are built in opportunities for advancement. Some RNs take on increasingly greater responsibilities (and earn bonuses or small pay raises) without having to compete for new positions. This is because many hospitals have a formalized career ladder; it allows RNs to move to higher levels through some combination of experience, formal education, continuing education, and professional activity. RNs typically have to apply and turn in documentation of their achievements, but if everything is in place, the process is automatic.
Other advancements, though, require a higher degree and/ or a specialty certification. Some nurses see advanced practice or higher level leadership positions in their future; in these instances, a graduate degree is necessary – or at least strongly recommended. The following is a breakdown of the educational options:
BSN to MSN
Nurses may pursue master's degrees to compete for positions as clinical nurse leaders. CNLs are care coordinators and lateral managers. They act in an expert liaison role, coordinating services for cohorts of patients. Some nurses progress to a similar level of responsibility without the degree; many employers, though, ask for both the degree and CNL certification. At the request of stakeholders, the American Association of Colleges of Nursing created graduate level competencies for this emerging role.
Nurses also pursue master's degrees to advance to manager positions at magnet hospitals. Magnet hospitals are required to hire nurses with at least a baccalaureate level education for nurse manager positions; some premier institutions, though, give preference to BSN candidates for floor positions and those with MSNs for management.
<!- mfunc feat_school ->
Featured Programs:
Sponsored School(s)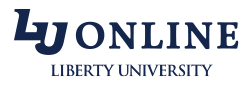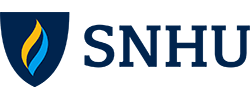 <!- /mfunc feat_school ->
Other nurses pursue advanced training in areas of special interest. Nurses may specialize in informatics or forensic nursing at the master's level. They may also advance their clinical skills. There are still some advanced practice programs at the master's level. Nurses interested in pursuing midwifery will, in fact, find a wealth of programs available. The American Association of Colleges of Midwifery staunchly supports having multiple entry points into the profession. All accredited master's programs for nurse-midwives require a baccalaureate for entrance.
There will likely continue to be nurse practitioner programs available at the MSN level until such time as licensing requirements change. At the strong urging of the AACN and other healthcare organizations, though, NP programs are taking their curriculum to the next level — they're now offered at the doctorate level. Increasingly, this is becoming the standard.
BSN to Doctorate
At the doctoral level, nurses have a number of options. They can become advanced practitioners, taking on many roles that were traditionally reserved for physicians. The most common specialties are psychiatric mental health nurse practitioner and family nurse practitioner. Other nurses pursue nurse anesthesia or pediatric care. Nurses with experience on the neonatal ward may also specialize in neonatal care at the doctorate level.
An academically able nurse can go straight from a baccalaureate degree to a doctorate one while continuing to work at her regular job. Some programs are offered entirely online. Advanced practice candidates in BSN to DNP programs do approximately 1,000 hours of advanced clinical practice.
Some doctoral level programs focus on systems and organizational leadership or public health. Graduates may find themselves directing programs or managing quality initiatives.
Specialty Certifications
RNs can also increase their employability through specialty certifications, available through the American Nurses Credentialing Center, the AACN, and other organizations. Some, like the CNL credential, require formal education beyond the level required for RN licensing. Other certifying exams are available to all RNs who have a few years' experience in their specialty. Certification indicates competency beyond the entry level.