Medical Billing and Coding in West Virginia
Medical coders have an important job. Accurate and comprehensive medical coding can be important for many reasons, including allowing health plans to better manage the health of patients who have multiple conditions. HighMark, a Blue Cross Blue Shield company serving West Virginia and two other states, even instituted a program to financially reward physicians who provided multiple codes when they were relevant – and who provided adequate documentation when only one code was indicated.
Physicians can't be experts in everything, and sometimes they need to get support from coding specialists. Some coding specialists work in quality improvement, helping physicians stay in compliance.
Select a West Virginia Medical Billing and Coding Topic:
Medical Billing and Coding Careers in West Virginia
Medical billing and coding specialists take on a variety of roles. Some abstract information from medical records. Some provide education and consultation. They may code for inpatient, outpatient, or physician's office encounters.
<!- mfunc feat_school ->
Featured Programs:
Sponsored School(s)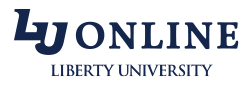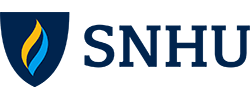 <!- /mfunc feat_school ->
Some employers have a well-defined career ladder. Positions may be designated, for example, Coder I, II, or III. Some employers seek medical coders who have experience coding for particular medical settings or specialties. Some seek expertise in risk adjustment. Risk adjustment coders specialize in coding for particular payment systems: ones where payment is calculated through methods other than traditional fee for service.
The AAPC, one of two nationally recognized third party certifying agencies, offers $49,116 as the average salary for a certified professional in the South Atlantic Region (https://www.aapc.com/blog/33226-2015-salary-survey-credentials-tip-the-scale/). A professional cannot expect to earn this figure at the onset. The average experience of survey respondents was more than 11 years. Some had earned multiple advanced credentials.
Selecting a Certification
With so many roles, it's no surprise that there are many certifications. Some begin with a general certification, the AHIMA Certified Coding Associate (CCA). Most common certifications, though, are geared toward a particular setting. They emphasize the code sets and systems used in that setting.
Some employers mandate that a person hold a setting-specific certification. A physician's office position, for example, may specify Certified Professional Coder (CPC) or Certified Coding Specialist-Physician based (CCS-P).
Some individuals test as Certified Professional Coders through the AAPC at the onset of their careers; those who take this path begin as apprentices or CPC-As. The CPC is especially well respected in the world of physician's office or 'practice' coding. The AAPC offers two related credentials that have similar apprenticeship requirements: the Certified Outpatient Coder (COC) and the Certified Professional Coder-Payer (CPC-P). The latter is designed to be especially relevant to professionals employed by insurance companies.
The AHIMA Certified Coding Specialist (CCS) is especially well-suited to hospital coding. The CCS-P is designed for physician settings.
The Certification Process
Candidates who test through AHIMA will need to submit evidence that they have met all requirements for the examination for which they are testing. They will then be issued ATTs which authorize self-scheduling through Pearson VUE. Candidate guides can be downloaded from the AHIMA website (http://www.ahima.org/certification/). There are Pearson Vue Professional Centers located in Charleston and Morgantown. The same examinations are available nationwide. Some candidates may be better served by other testing centers such as the one in Roanoke, Virginia. Members pay $199 for the CCA or $299 for the CCS; nonmembers pay an additional $100.
Organizational membership is a prerequisite for AAPC examination. AAPC examinations are made available through local chapters. Prospective candidates can search for locations and dates online (https://www.aapc.com/certification/locate-examination.aspx). They can also sign up to receive notification when there will be an examination in a nearby location. The CPC and other basic credentials carry a $380 fee; this is reduced for AAPC students. Some examinations are available for $325.
Medical Coding Education
Some employers specify that candidates must have completed associate's degree programs or medical coding certificate programs.
Medical coding programs vary in the level of competitiveness as well as the level of comprehensiveness. They may be designed to meet employer needs. West Virginia University Medicine, for example, reviews applicants and selects some for a combination interview and examination. The course offers preparation for coding at West Virginia University Medicine but "in no way" guarantees a position at the parent institution (http://wvumedicine.org/ruby-memorial-hospital/careers/professional-development/medical-coding-education-program/medical-coding-education-program-frequently-asked-questions/).
Practicum opportunities will vary from program to program. So will the level of coding coursework, the foundational coursework, and the additional supportive coursework.In some cases, some foundational coursework (anatomy and physiology, medical terminology) is expected prior to enrollment. In other cases, it is included within the program. More advanced courses will offer coursework in pharmacology and diseases processes.
Computer skills are fundamental. Billing professionals may be expected to know software like IDX or Athena. Workplace skills are fundamental as well.
Professional Association Membership
Professional associations help build careers. Prospective medical billers and coders may benefit from organizational membership as early as their student days.
The current brochure states that in order for a person to be accepted as a student member of AHIMA, he or she must be enrolled in a formal program that is relevant to AHIMA's purpose. Among the perks are mentorship and career development resources. Student members pay $45.The fee for student membership through the AAPC is currently $90 for AAPC students and $110 for other students.
Membership fees will increase after a person ceases to be a student. Members will continue to have access to many resources, including discussion forums.
Additional Resources
The West Virginia Health Information Management Association is West Virginia's AHIMA chapter (http://www.wvhima.org).
West Virginia boasts six local AAPC chapters, located in Buckhannon, Charleston, Elkins, Huntington, Morgantown, and Parkersburg (https://www.aapc.com/localchapters/list-all-local-chapter.aspx). Local chapters may host coding roundtables and CPC review classes as well as continuing education classes that are focused on billing or coding particular medical issues.