Medical Billing and Coding in Washington State
Washington medical billers and coders may be expected to have a little state-specific information, such as knowledge of Apple Health and other local payers. Much of the knowledge and skill base, though, is national. Prospective billers and coders may choose to pursue their education through Washington schools or through schools or professional organizations based in other states. They will not be state-licensed. Employers, though, frequently require third party certification through the American Health Information Management Association (AHIMA) or the AAPC. These organizations are national but have state and local chapters in Washington.
Select a Washington State Medical Billing and Coding Topic:
Setting Medical Billing and Coding Career Goals
There are some differences in code systems by setting. Coding specialists who work in inpatient settings have to code lengthy medical records, as opposed to brief encounters. Their work has traditionally been considered more difficult.
Medical coders can opt for certifications that are setting-specific. Some employers want their employees to hold a specific certification or be certified through a specific organization. Others will accept a variety. AHIMA has traditionally been the organization for hospital coding as well as for other health information roles. The AAPC has traditionally been the organization for physician's office coding. However, each organization offers certifications for a variety of certifications – and each enjoys wide name recognition.
<!- mfunc feat_school ->
Featured Programs:
Sponsored School(s)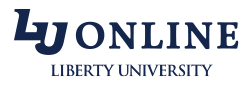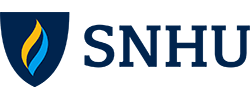 <!- /mfunc feat_school ->
An experienced and knowledgeable medical coder can often earn a new certification relatively easily. There are exceptions. Occasionally, a hospital seeks Registered Health Information Technician (RHIT) credentialing. In order to achieve the RHIT, a person must have an accredited health information degree at the associate's level.
Certification examinations typically cost between $300 and $400. The AAPC notes that professionals who hold multiple certifications often earn more. The average salary for an AAPC-certified professional in the Pacific region is $57,021 (https://www.aapc.com/blog/33226-2015-salary-survey-credentials-tip-the-scale/). This is based on a survey of members with reported average experience of 11.5 years. There are many factors that influence salary: educational level, number and type of certification, job responsibility.
There are many factors besides setting that determine how complex the coding will be. Some professionals specialize in coding for payers who use alternatives to traditional pay-per-service.
Medical Billing and Coding Education
Medical billing and coding programs are often about a year. However, there is a good deal of variety. Coursework typically includes insurance reimbursement, ICD-10 and CPT coding, regulations, and basic medical sciences (for example, anatomy and physiology and medical terminology). Some programs expect medical terminology and anatomy and physiology to be completed as prerequisites. There may be a practicum. Programs often include coursework in software applications. (Some employers, notably, do reference specific programs in their job postings).
Programs may also include some general studies coursework (for example, communications and psychology).
Training is ongoing. Professionals can enroll in online programs to learn and practice skills applicable to new settings and new specialties.
Medical Billing and Coding Certifications
There is a good chance that a new career professional will take either the AHIMA Certified Coding Associate (CCA) or AAPC Certified Professional Coder (CPC) exam at the onset.
The CCA is a generalist examination while the CPC is considered more applicable to doctor's office settings. A candidate who takes the CCA at the onset will likely take a more advanced examination like the CCS or CCS-P once he or she has sufficient experience. Some individuals do bypass the CCA and go straight for the CCS or CCS-P. Those who do so must meet formal requirements set by AHIMA – and must also be prepared for a difficult exam. The CCS and CCS-P have an arguably more difficult format as well as content. Some Washington employers do note the CCA among the acceptable certifications.
Individuals who take and pass the AAPC CPC will have an "apprentice" designation at the onset if they have no prior experience. This is also the case with two other AAPC certifications: the Certified Outpatient Coder (COC) and Certified Professional Coder-Payer (CPC-P). It is not the case with the Certified Professional Biller (CPB).
The AAPC offers many specialty and expert-level certifications. One Seattle employer recently noted the following as desirable:
Certified Evaluation and Management Coder (CEMC)
Certified Professional Medical Auditor (CPMA)
AAPC Specialty Certifications
The following are among the many AAPC specialty certifications:
Hematology and Oncology
Emergency Department
Gastroenterology
General Surgery
Professionals are generally advised not to vie for specialty certifications until they have experience in the specialty area.
AHIMA candidates test through Pearson VUE (http://www.pearsonvue.com/AHIMA/). Examinations are self-scheduled within the timeframe granted by the ATT. AAPC candidates take scheduled examinations. They may search on the AAPC site (https://www.aapc.com/certification/locate-examination.aspx). Their local chapter may also be a good source of information.
Additional Resources
The Washington State Health Information Management Association (WSHIMA) is the state AHIMA chapter (http://www.wshima.org/). There are three regions: the Seattle Health Information Management Association (SHIMA), the Tacoma Area Health Information Management Association (TAHIMA), and the Inland Northwest Health Information Management Association (INHIMA).
There are 12 local AAPC chapters in Washington; they span the state, from Spokane to Vancouver.