Medical Billing and Coding in Virginia
Medical billing and coding is among the fields where Virginia students may receive workforce grants to pursue certificates. Grants are for "middle skill" occupations that don't require years of education but do offer solid earning potential. According to the VCCS Chancellor (as quoted in the Richmond Times-Dispatch) this type of program attracts a clientele who is more interested in displaying a W-2 than a degree; "family-sustaining" work is a goal (http://www.richmond.com/news/virginia/article_7769c44b-9b0a-536e-a6b0-6cef4cb875ba.html).
Some medical coders do have degrees. Health information management is a popular choice. Students can also pursue AAS degrees in medical office support. Professionals who already have degrees in fields like nursing may find that their skills are valued, and their opportunities for advancement are many.
Part of the beauty of the medical billing and coding profession is that one can enter at different levels, finish at different levels, and enjoy a healthy challenge at many points along the way. Certification validates competency. Workforce grants (if applicable) are paid upon successful completion and certification. Employers ask for various certifications. Salary is influenced by certification, among other factors. The AAPC, one of two well-known national certifying bodies, reports annually on the salaries of its experienced and well-credentialed membership. Respondents averaged 11+ years of experience. The average salary is listed as $49,116 for the South Atlantic Region (https://www.aapc.com/blog/33226-2015-salary-survey-credentials-tip-the-scale/). The AAPC can provide additional information about factors that influence earning.
Select a Virginia Medical Billing and Coding Topic:
<!- mfunc feat_school ->
Featured Programs:
Sponsored School(s)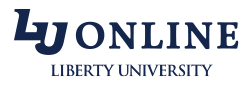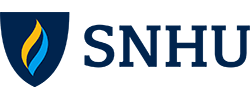 <!- /mfunc feat_school ->
Virginia Medical Billing and Coding Careers
There are some differences in medical coding in different types of medical setting. Diagnoses are coded with the ICD-10 across settings (and around the world). Some settings use ICD-10 procedural coding as well. Doctor's offices, though, use an alternate system for coding procedures, the CPT.
Medical coders may specialize in inpatient, outpatient, or physician's office coding. Some further specialize in coding for different medical specialties. Some develop expertise in billing and coding under different payment systems. Experienced coders may be hired into remote positions. Areas of advancement include auditing, training, and consultation. The following are examples of positions posted in Virginia in February of 2017:
Certified Coder
Medicare/Medicaid Billing Specialist (Hospital Billing)
Outpatient Medical
Orthopedic Coding Specialist
Medical Records Outpatient Coding Auditor
Coding Auditor, RAC
Employers may administer an ICD-10 test. They may cite various computer competencies.
Billing and Coding Certification Options
Employers may list a variety of acceptable certifications. Most are granted by the AAPC or AHIMA. Most common ones are geared toward a particular type of medical setting.
The Certified Coding Specialist (CCS) has long been the industry-leader for hospital coding. It is granted by AHIMA. There are multiple eligibility avenues: formal education, experience, and health information management credentialing. Formal education may be at the certificate level but must include all coursework identified by AHIMA. The medical coding coursework must be at a more advanced level than what is included in some basic medical coding programs.
Some coding specialist positions note the Registered Health Information Technician (RHIT) and Registered Health Information Administrator (RHIA) among the certification options. These are health information management certifications attainable by individuals who have pursued accredited HIM programs. Of the two, the RHIA is the higher. It is dependent on attainment of a bachelor's; the RHIT is associate's level.
AHIMA offers an associate-level credential for those at the early stages of their careers. The Certified Coding Associate (CCA) is appropriate to multiple health settings. Candidates can attempt the CCA with education at the high school level. AHIMA does recommend, though, that candidates who have not accrued at least six months of experience take coursework in medical terminology, anatomy and physiology, and basic medical coding. Professionals who attain CCA status are eligible to test for the CCS or the physician-based CCS-P after as a little as little as a year of experience.
The term "professional coding" has sometimes been used to denote coding at practices such as physician's offices. The AAPC is best-known for its Certified Professional Coder (CPC) credential. The AAPC also offers Certified Outpatient Coder, Certified Inpatient Coder, and Certified Professional Coder-Payer credentials. The CIC is considered an expert-level certification, best not attempted by candidates without experience. Requirements are informal. The CPC, COC, and CPC-P, on the other hand, have formal experiences requirements. Inexperienced coders can take any of these exams but will have an apprentice designation that will be removed once they have attained sufficient experience. Practicum can be credited.
There is an almost unlimited selection of specialty certifications, including emergency department, pediatrics, hematology and oncology, general surgery, and reconstructive surgery. Most are available through the AAPC. Occasionally, specialty certification is referenced in job postings. One recent posting by a Riverside employer noted that specialty certification could be accepted en lieu of one year of the expected experience. (It should be noted, however, that AAPC specialty certifications are generally recommended only for professionals who have considerable experience.)
Some employers will consider applicants who have not yet passed the desired certification examination. They may note required coursework.
There are other certifications that enjoy some level of recognition. Patrick Henry Community College prepares its workforce grants students for the NHA's Certified Billing and Coding Specialist (CBCS) credential.
Additional Resources
The Virginia Health Information Management Association is the state AHIMA chapter (http://www.vhima.org/). VHIMA has sometimes held coding roundtables (http://www.vhima.org/continuing-education/coding-roundtables/). These are typically recorded for later viewing. Among the topics recorded in 2016:
Is There a Code for That?
How Did That Happen?
HIM Students-HIM Professions
ICD-10-PCS Updates
Virginia boasts more than 20 local AAPC chapters (https://www.aapc.com/localchapters/list-all-local-chapter.aspx). Among the topics slated for presentation in 2017:
The Art of Career Development–Advocating for Your Success (Winchester)
Coding-Back to the Basics (Richmond)
How to Effectively Analyze Denials and Rejections (Alexandria)
Continuing education is widely available online through the national organizations. CEUs are needed for certificate renewal.