Medical Billing and Coding in Texas
These days, the medical community wants to know exactly what people 'have' and precisely how healthy they are: What are their secondary diagnoses? What are the complications? There are multiple reasons for this focus on precision, in Texas and around the nation. Data on diagnoses and procedures can be used for a variety of purposes, including health research and evaluation of reimbursement models. There are different reimbursement models including par-for-service and pay-for-value.
Coding duties can include extrapolating information from medical charts and/ or reviewing codes entered by practitioners. Some educate. Some consult. Some audit. Some code complex cases. Employers may set minimum accuracy requirements at about 95%.
The industry needs skilled professionals. Modern code sets include tens of thousands of codes. Code sets and reimbursement methods are complex: subject to error and sometimes misuse. Texas was recently reported among the top states in Medicare pay-for-service overbilling. But no state is immune.
Fortunately, Texas has plenty of resources, from schools to professional organizations. Whether one is a medical office staff person who needs to do a little medical coding or an expert in some specialized sub-discipline, there are options. One doesn't have to earn their credentials all at once. Sometimes it's learn as one goes. High school diploma/ GED is often listed as the minimum formal education. However, some employers do like to see academic degrees.
<!- mfunc feat_school ->
Featured Programs:
Sponsored School(s)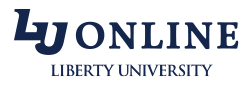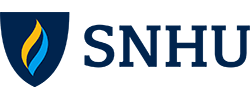 <!- /mfunc feat_school ->
Select a Texas Medical Billing and Coding Topic:
Medical Billing and Coding Education in Texas
Texas students have many choices with regard to medical coding education. Programs may include practicum, internship, or even mentorship. Programs often take about one year. However, there are shorter and longer options.
Some programs are, in a sense, modular. Students may enroll in separate programs for different types of medical coding: outpatient, inpatient, risk adjustment. (Some types are known to be more difficult but can be a good choice for someone with some experience who is looking to add to his or her skill set.)
Programs typically include coding and reimbursement coursework as well as foundational biosciences coursework. The student may choose whether to take classes in career development, test prep, or career-focused computer skills. Medical coders whose experience is from the past and aren't up to date on the ICD-10 code set can enroll in courses specifically focused on the ICD-10.
The shortest programs may be 80 hour programs offered in partnership with the AAPC (one of two nationally recognized third party credentialing agencies). Students enroll in these programs in part to reduce the total experience requirement needed to achieve certification at the professional level.
At the opposite extreme, there are health information degree programs which may be completed in conjunction with a medical coding certificate. These can qualify a person to take the Registered Health Information Technician (RHIT) certification examination as well as a coding examination. (The RHIT may be accepted in lieu of coding certification for some positions.)
Medical Billing and Coding Certification
Medical coders are typically subject to certification mandates at the employment level. The two main certification bodies nationwide are the AAPC and AHIMA. However, there are other credentials that enjoy some recognition. Among those recently referenced in Texas job ads are the Certified Billing and Coding Specialist (CBCS) credential issued by the National Healthcareer Association and the Certified Medical Coder (CMC) credential issued by the Practice Management Institute (http://www.pmimd.com/certify/certified-medical-coder-certification.asp).
Certification candidates should be aware that while some options may be more realistic at the start of one's career, others may lead to more opportunities down the line.
AHIMA grants medical coding certifications at multiple levels. The Certified Coding Associate (CCA) measures general competency across medical settings; it is referenced by some Texas employers as an acceptable credential. AHIMA recommends that inexperienced medical coders take several courses before attempting the examination. The Certified Coding Specialist (CCS) is designed to measure expertise. It is setting-specific. The traditional CCS is most appropriate for hospital settings; there is also a Certified Coding Specialist-Physician based (CCS-P) option.
The AAPC does not have a separate associate-level examination. AAPC candidates typically begin with the Certified Professional Coder (CPC) exam. Successful candidates who lack medical coding experience receive Certified Professional Coder-Apprentice (CPC-A). The CPC and CPC-A are especially appropriate for physician's office or practice settings but have some applicability elsewhere.
There are many expert/ specialty credentials. The following are examples of specialty certifications noted in Texas job ads in early 2017:
Radiation Oncology Coding Certification (ROCC)
Cancer Hematology Oncology Coding Certification (CHONC)
Certified Risk Adjustment Coder (CRC)
Certified Interventional Radiology Cardiovascular Coder (CIRCC)
Most of the above credentials are under the banner of the AAPC. The ROCC is issued by American Medical Counseling & Consulting.
Some experienced medical coders hold multiple certifications. The AAPC reports this can increase salary. The AAPC reported an average salary in the West South Central Region of $49,881 in 2015 (https://www.aapc.com/blog/33226-2015-salary-survey-credentials-tip-the-scale/). This was based on a survey of the organization's own membership. Starting salaries are typically significantly less.
One may find fewer references to medical billing certification in job ads. However, here, too, certification can be an asset, and there are multiple options, including the Certified Medical Reimbursement Specialist (CMBS) issued by the Medical Association of Billers and the Certified Professional Biller (CPB) issued by the AAPC.
Additional Resources
The Texas Health Information Management Association is the state AHIMA chapter (http://www.txhima.org). There are four regions and 17 districts (http://www.txhima.org/districts).
Texas boasts 23 local AAPC chapters. The following are among the continuing education topics slated for presentation at Texas chapters in 2017:
All About Money & Modifiers
Complexities of Medical Fraud; As a Provider & Consumer
Evaluation and Management Services