Medical Billing and Coding in Tennessee
Tennessee is seeing advances in healthcare — and in healthcare billing and coding. The state saved more than 11 million dollars in a single year by changing how TennCare is paid: using "episodes of care", a value-based payment model.
Paying for medical care is far more complex than paying for most other things; this is the case whether the payer uses value-based systems or traditional fee-for-service systems. Medical diagnoses are coded to a greater degree of precision than at any time in the past. Blue Cross Blue Shield of Tennessee notes that precise coding can help identify patients who would benefit from disease management systems (https://www.bcbst.com/providers/medicare-advantage/quick_reference_guide.pdf).
All this complexity translates into employment opportunity. Some Tennessee employers are looking for billers and coders who have experience with risk adjustment systems like the CMS-Hierarchical Condition Category used with Medicare Advantage. The process can be complex. As Blue Cross Blue Shield notes, there are times when one codes for co-morbid conditions – and times when they don't.
Like employers in other states, Tennessee employers are looking for experience with ICD-10, CPT, and HCPCS coding systems. They favor certification. Typically, certification is granted by the American Health Information Management Association (AHIMA) or the AAPC. However, some employers will consider other certifications.
<!- mfunc feat_school ->
Featured Programs:
Sponsored School(s)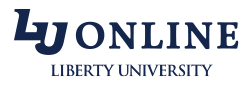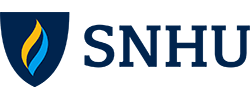 <!- /mfunc feat_school ->
Candidates will have additional evaluation at the employment level. Since systems rely on very accurate coding, some employers specify 95%.
Auditing and supervision represent areas for advancement. Education is another. Medical coding specialists sometimes need to educate healthcare practitioners about documenting medical care and entering codes.
Some medical coders go into business providing coding consultation. The president of Tennessee-based Ellis Medical Consulting was selected as one of "145 Great Women Leaders in the ASC Industry" (http://www.beckersasc.com/asc-turnarounds-ideas-to-improve-performance/145-great-women-leaders-in-the-asc-industry.html). She is both a Certified Professional Coder and an RN.
Select a Tennessee Medical Billing and Coding Topic:
Medical Billing and Coding Education in Tennessee
The typical first step is education. Students have many choices, from short online programs that offer preparation for specific certification examinations to academic degree programs. An associate's degree is a recommended, though not mandatory, credential. Individuals who know they want to pursue careers in medical coding may select health information management degrees. There are a number of associate's degree programs in Tennessee (http://www.thima.org/careers/careers-colleges/). Some individuals who want to pursue degrees will be eligible for scholarship assistance through Tennessee Promise; this is a general program not tied to a specific major.
A prospective student may want to consider at the onset what certifications he or she wishes to pursue, even if he or she is not degree seeking. The AHIMA Certified Coding Associate (CCA) does not have mandatory prerequisites, but a few basic courses are recommended. Some employers note the CCA as an appropriate certification, but many seek higher credentials. In order to obtain the Certified Coding Specialist (CCS) credential through AHIMA, the individual will need to take advanced/ intermediate CPT and ICD-10 coding and insurance reimbursement as well as medical sciences (for example, pathophysiology and medical terminology). A student who seeks Certified Professional Coder (CPC) will see a reduction in his or her experience requirement if he or she has completed a formal program in medical coding. Even a very short program may qualify. The AAPC, like AHIMA, has its own programs.
AHIMA and AAPC Certifications
The CPC is the best-known AAPC certification. It is considered a premier certification for doctor's office coding but has some applicability to other settings. The CPC, COC, and CPC-P certifications have an experience requirement. Individuals are invited to test before meeting the requirement, but will have an apprentice designation (CPC-A, COC-A, or CPC-P-A). The AAPC website includes examination outlines for each certification (http://www.ahima.org/certification). Those unsure what to apply for can reach a career counselor at 877-290-0440.
The Certified Professional Biller (CBC) does not have an experience requirement. There are a number of specialty medical coding certifications that do not have formal experience requirements but are recommended only for professionals who have at least two years of experience in the specialty area. Certified Risk Adjustment Coder (CRC) is recommended only for those who have either completed a program in risk adjustment coding or have two years of experience carrying out the job functions.
The CCS is the most widely accepted AHIMA coding credential. It is especially valuable for individuals who are working in hospital settings. Professionals do not need to demonstrate experience to take professional-level AHIMA coding examinations, provided that they have had coursework in required areas.
AHIMA students can search for locations on the Pearson VUE website (http://www.pearsonvue.com/ahima/). Fees vary. Nonmembers pay $399 for the CCS, $299 for the CCA. Members enjoy a reduced rate – and many perks.
AAPC fees also vary by examination. The CPC and most other common examinations cost $380; this fee is reduced to $300 for AAPC students. This is in addition to membership fees; the membership fee also varies by status.
Continuing Education
Certificate holders will need to meet continuing education requirements in order to maintain certification; some Tennessee job ads include the notation that the hire must maintain the continuing education requirement of his or her professional association.
AAPC continuing education requirements are based on the number of credentials held; however, the requirement goes up only slightly for each additional credential. Some certificates have specific continuing education requirements. AHIMA requires 20 CEUS during each certification period for individuals who hold CCA, CCS, or CCS-P certification. Those who hold health information certification have higher requirements.
Other Certifications
Some employers will accept other certifications such as the Advanced Coding Specialist (ACS) offered by the Board of Medical Specialty Coding & Compliance (http://www.medicalspecialtycoding.com). Some individuals take the ACS online at PSI centers
Additional Resources
The Tennessee Health Information Management Association is the state component association of AHIMA (http://www.thima.org). There are seven local Tennessee associations (http://www.thima.org).
There are 16 local Tennessee AAPC chapters (https://www.aapc.com/localchapters/list-all-local-chapter.aspx). The following are among the topics that were slated for presentation at Tennessee chapters in 2017:
Breast Cancer Coding
HCC-Risk Adjustment Coding
Job Seekers and Opportunities for Advancement
Gems of Management
Offerings vary by chapter. There are many additional continuing education opportunities available online.