Medical Billing and Coding in South Carolina
New medical developments: These things have a way of trickling down from the researchers to the practitioners and the billing and coding staff. South Carolina-based Palmetto GBA, a Medicare administrative contractor, recently approved a minimally invasive procedure for a common digestive disorder (http://www.businesswire.com/news/home/20161129005516/en/Medicare-Patients-North-Carolina-South-Carolina-West). This is one thing for the state's medical billers and coders to take note of – one of many. Huge changes in the medical billing and coding industry — like the switch to the ICD-10 code sets in late 2015 — come very occasionally. Small changes to codes and policies, though, happen very regularly.
Complexity and change means opportunity for billing and coding professionals. This is a profession that one can enter without a degree, but where education and training are ongoing, particularly for those who wish to advance. Employers often seek individuals who hold certification through the American Health Information Management Association (AHIMA) or the AAPC.
Those who are very good at what they do can go far. The AAPC surveyed its membership in 2015 and reported an average salary of $49,116 in the South Atlantic region of the United States (https://www.aapc.com/blog/33226-2015-salary-survey-credentials-tip-the-scale).
Select a South Carolina Medical Billing and Coding Topic:
<!- mfunc feat_school ->
Featured Programs:
Sponsored School(s)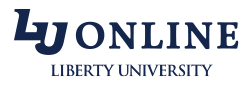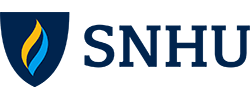 <!- /mfunc feat_school ->
Medical Billing and Coding Careers
One can enter the field, and sometimes advance, with only a little post-secondary education. A number of South Carolina employers, though, do note the two-year degree as the preference or the hiring standard, at least for some positions. Others note particular coursework, for example, anatomy and physiology, pathophysiology, and ICD-10 and CPT/HCPCS coding.
Computer skills and people skills are both important. Employers may desire experience with job-specific applications like 3M encoder.
It is common to provide a list of acceptable medical coding certifications and note that the candidate must hold at least one. Some coding certifications are designed to reflect very strongly the requirements of particular job settings. One will, for example, find significant differences in code sets between doctor's offices and hospital inpatient settings.
Employers may cite a preference for candidates with particular types of experience, for example, ambulatory surgery center. There is a market for professionals who are proficient in risk adjustment coding (such as that utilized by Medicare Advantage).
There are a number of areas for advancement. It's not just the codes that have become more specific; it's the job roles as well. A recent example from a Columbia-based company: MS-DRG/APR-MS-DRG/APR-DRG Auditing. Among the duties: making sure that facilities have coded to the correct level of specificity and have included present on admission (POA) indicators.
A professional in a high level position may need to do some research to support audit results; he or she will need to reach appropriate conclusions based on things like special circumstances and client-specific information.
Medical coders won't learn everything they need to learn in a single educational program or display it on a certification examination. However, these steps are a start.
Preparing for Certification
Candidates taking certification examinations can expect to code. They will be allowed to bring authorized code books to the examination site. The type and difficulty of coding questions will vary. AHIMA coding candidates make take the certification examination at a higher or lower level. The Certified Coding Associate (CCA) examination has lower prerequisites. AHIMA recommends that candidates have coursework in basic ICD and CPT coding, but does not mandate it. The examination is multiple choice; it is designed to assess competence across healthcare settings. The examination takes two hours.
The Certified Coding Specialist (CCS) examination, long regarded as the premier coding examination for hospital settings, has steeper requirements. Candidates must have coursework in intermediate/ advanced coding. (This is in addition to coursework in medical sciences and in reimbursement methodology.) The examination is four hours. It includes some scenario-based questions.
The AAPC does not have a separate coding examination at the entry-level. Successful CPC candidates start at the apprentice level if they do not have sufficient prior experience. The CPC examination is five hours and forty minutes. It is multiple choice.
Even candidates who take the Certified Professional Biller (CPB) examination have some coding questions.
Certification examination options have increased in recent years. The AAPC now offers a Certified Inpatient Coder (CIC) examination. While there is no formal experience/ apprentice requirement, the AAPC cautions that the examination is not designed for those at the entry-level. The CIC includes some open-ended questions.
While the AAPC and AHIMA may offer examinations and certifications intended for similar settings, they are not necessarily equivalent. Schools and professional associations are resources for those who are deciding what examinations to take. AAPC certification counselors can be reached at 877-290-0440. Whatever certification examination a person attempts, he or she will need to have a knowledge base that extends beyond coding. The person will, for example, need to have an understanding of pertinent regulations.
The Certification Examination Process
Candidates can download registration materials from the relevant website: AHIMA (http://www.ahima.org/certification) or the AAPC (https://www.aapc.com/certification). AHIMA examinations are scheduled through Pearson VUE. Candidates can expect a total outlay of at least a few hundred dollars. Candidates attempting the CCA pay $199 if they are AHIMA members: $299 if they are not. AAPC candidates pay $380 for the CPC ($300 if they are AAPC students). Organizational membership is a requirement.
Additional Resources
South Carolina boasts 11 local AAPC chapters (https://www.aapc.com/localchapters/find-local-chapter.aspx). Chapters occasionally hold educational meetings. The following are among the topics that were slated for presentation by local South Carolina chapters in 2017:
MACRA/MIPS presentation
Remote coding
South Carolina also has a state AHIMA association (http://www.schima.org).