Medical Billing and Coding in Rhode Island
Job ads for Rhode Island medical coders are full of acronyms: HCC, NCCI, LCD, NCD. These represent attempts at healthcare innovation as well as industry regulation — and they represent a part of the body of knowledge for billing and coding professionals.
Code sets represent an even larger body of knowledge. The specialist may come to know a limited number of these codes very well. But he or she will need to be conversant with code books that include tens of thousands of codes that describe medical diagnoses, procedures, and services. Accurate work will matter: to payers, to patients, and sometimes to researchers as well.
Medical coding is not a licensed profession. It is fast becoming a credentialed profession, however. Employers typically like to hire candidates who hold certification through the American Health Information Management Association (AHIMA) or the AAPC. Some will accept other credentials.
The rewards can be ample. The AAPC notes that certified medical coders typically earn more than noncertified ones. The AAPC conducted a salary survey of its membership in 2015 (https://www.aapc.com/resources/research/medical-coding-salary-survey/). The average salary for respondents in the New England region was $52,153.
<!- mfunc feat_school ->
Featured Programs:
Sponsored School(s)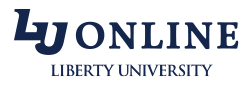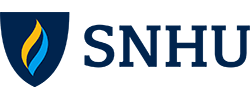 <!- /mfunc feat_school ->
Select a Rhode Island Medical Billing and Coding Topic:
Medical Billing and Coding Certification: What Employers are Looking for
A number of Rhode Island employers will consider candidates with entry-level credentials such as Certified Professional Coder-Apprentice (CPC-A) or Certified Coding Associate (CCA); this is as of 2017. Expert- or professional-level credentials bring even more career opportunity.
A person who seeks coding credentials through AHIMA can test for the premier Certified Coding Specialist (CCS) or Certified Coding Specialist (CCS-P) credential if he or she has adequate educational preparation. Curricular requirements may be met through a program at the certificate level. The tests, though, are known to difficult. The CCS-P had a pass rate below 50% in 2015. AHIMA notes that it is not designed for someone just entering the profession. (The CCA, meanwhile, had a 60% pass rate.)
AHIMA's Registered Health Information Technician (RHIT) and Registered Health Information Administrator (RHIA) may be looked on favorably by hospitals. These credentials are for professionals who hold degrees from accredited health information programs.
A person who seeks certification through the AAPC as a Certified Professional Coder (CPC) will be certified first at the apprentice level if he or she does not have experience; practicum can be used as to meet experience requirements. An individual who has completed even a relatively short certificate program will enjoy a shortened apprenticeship period provided he or she passes – but the candidate must be prepared for a lengthy examination.
The apprenticeship standard also applies to those who seek Certified Outpatient Coder or Certified Professional Coder-Payer certification, but not to those who seek Certified Professional Biller credentialing.
Candidates bring code books to the examination. They must have a broad range of knowledge and skills, from medical terminology to policy and regulation.
Experienced coders may opt to hold multiple credentials, including one or more in specialty areas such as coding for pediatrics or coding for ambulatory surgical centers. The AAPC notes that those with multiple credentials tend to have higher salaries. Some certification examinations do not have formal prerequisites but are recommended only for those with two or more years of experience in the specialty (https://www.aapc.com/certification/medical-coding-certification.aspx).
Clinical documentation is among the areas for advancement — and Certified Clinical Documentation Specialist is among the credentials referenced at least occasionally by Rhode Island employers.
Many employers note a preference for professionals with experience in a specialty area like evaluation and management, complemented by a more common coding credential.
The Certification Application Process
AAPC candidates must hold organizational membership in order to test. They can search for upcoming examinations by state or by proximity to their zip code (https://www.aapc.com/certification/locate-examination.aspx). The local Providence chapter occasionally hosts examinations.
AHIMA examinations are available on an ongoing basis at Pearson VUE sites. Candidates will first apply to AHIMA and present qualifications. Those testing at the CCA level will document high school level education. Those testing at the CCS level may present evidence of experience or qualifying education. In order to qualify by education, they will need to have coursework in the following areas: anatomy/ physiology, pathophysiology, pharmacology, medical terminology, intermediate/ advanced coding, and reimbursement methodology. Members pay approximately $300 for the CCA, $400 for the CCS. Nonmembers pay $100 more.
Maintaining Medical Billing and Coding Credentials
Although the state doesn't mandate continuing education, certifying agencies do. Some Rhode Island employers note that certification must be maintained.
AAPC certificate holders must complete at least 36 CEUs every two years (https://www.aapc.com/medical-coding-education/help/). Members who hold more than one credential will have slightly higher requirements.
Professionals who hold CCA, CCS, or CCS-P credentialing through AHIMA are required to complete at least 20 CEUs during each recertification period (CCA, CCS, CCS-P). Health information professionals with RHIT or RHIA credentialing have higher requirements.
Additional Resources
The Rhode Island Health Information Management Association is the state AHIMA chapter (http://www.rihima.org/).
There is one local Rhode Island AAPC chapter, located in Providence (https://www.aapc.com/localchapters/find-local-chapter.aspx).