Medical Billing and Coding in Oklahoma
New code sets. New payment models. Medical billing and coding is becoming more complex: in Oklahoma and around the U.S.
Medical billers and coders are not state licensed, but they are often expected to hold certification through the American Health Information Management Association or the AAPC. There are many certifications; the most commonly recognized coding certifications are the AHIMA Certified Coding Specialist (CCS) and the AAPC Certified Professional Coder (CPC). The AHIMA Certified Coding Associate (CCA) is adequate for some positions. Professionals are also commonly hired into positions on the strength of the AHIMA Registered Health Information (RHIT) credential; this option, though, is available only to individuals who pursue accredited degree programs.
Select an Oklahoma Medical Billing and Coding Topic:
Oklahoma Employer Expectations
A 2017 search of Oklahoma job ads reveals that some will consider individuals who have not yet attained certification. However, they may expect certification within a short time period. Some hospitals prefer, or exclusively accept, AHIMA certifications. Others prefer the CPC — this credential has traditionally been considered "practice-oriented" or ideal for physician's office settings.
<!- mfunc feat_school ->
Featured Programs:
Sponsored School(s)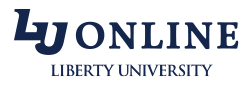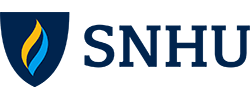 <!- /mfunc feat_school ->
Some employers note several levels of coder or coding specialist. One recent posting noted among the many duties that might be representative at the Coding Specialist II level: abstracting and coding, verifying documentation requirements, acting as educator, verifying billing and coding, reviewing denials, verifying correctness of write-offs, and acting as supervisor in the absence of higher level supervisors.
Many employers note high school graduate as the minimum educational level. A number, though, state a preference for college coursework or degrees, even at the entry level.
Employers may also advertise specialized roles. Advanced job titles include HCC Coding Coordinator, Coding Consultant, Reimbursement Analyst, and Risk Adjustment Coding Analyst. HCC Coding Coordinator and Risk Adjustment Coding Analyst are both examples of risk adjustment coding roles; in these models, payment is based more on the care that is expected (as determined by patient condition) than on the number and type of procedures performed. Some advanced positions may be reserved for degreed professionals. Examples include Clinical Documentation Specialist and Supervisor of Revenue Cycle. Some professionals are at an advantage due to their past education and professional training. Nurses, for example, may be at an advantage when it comes to clinical documentation roles.
Oklahoma Medical Billing and Coding Education Options
Prospective students can choose from varied options, from short term programs to degree-granting health information degrees. There are options for students as young as secondary school (https://www.francistuttle.edu/). There are many types of short-term program, including the Reach4Work training program that may be offered to individuals who are referred through the Department of Human Services and the various online programs that are offered through proprietary schools and professional associations. Programs may be designed to offer preparation for particular certification exams.
Individuals who plan on testing at the Certified Coding Specialist level through AHIMA will need a block of specialized courses. They will also need to be prepared for a difficult examination, one where only a little over half may pass their first attempt. At the CCA level, there are more modest requirements. Still, only about 60% passed their first CCA attempt in 2015.
The AAPC sets modest training minimums — 80 hours can be enough to lower the CPC experience requirement from one year to two — but again, examinations can be difficult and employers discriminating. The AAPC recommends education at the associate's level. The AAPC also recommends associate's degrees for Certified Professional Billers (CPBs) though there is no formal requirement for post-secondary education or experience.
Some medical billing and coding programs include internship programs. These offer an opportunity to make connections in the work world; they also make it easier for those who opt for CPC certification to go from apprentice status to full certification status.
Medical billers and coders have many options to continue their education beyond the initial training. Options to significantly advance one's education range from completing a degree to completing training programs in specialized roles like risk adjustment. Individuals may enroll in the AAPC Practicode program to have the opportunity to work through actual medical records and gain experience relevant to a new setting.
Medical Coding Certifications
The AHIMA Certified Coding Associate is a generalist certification. Candidates will need an understanding of how to apply CPT and ICD-10 codes. They will answer questions in various content areas, from insurance reimbursement to privacy and confidentiality. The AHIMA Certified Coding Specialist requires a higher level of knowledge/ expertise in hospital coding.
The candidate can turn to the AAPC for a versatile examination that emphasizes coding needs of the 'practice' or doctor's office setting. The AAPC offers many other coding certifications, some of which are considered expert level. The Certified Inpatient Coder (CIC) is an example of a certification that does not have formal experience prerequisites but is recommended only for experienced medical coders. Some experience medical coders opt to hold multiple AAPC certifications.
Candidates will turn to the webpage associated with the particular examination in order to determine what code books they will be allowed to bring. They will also find a summary of examination content.
Additional Resources
There are four local Oklahoma AAPC chapters (https://www.aapc.com/localchapters/list-all-local-chapter.aspx). Local meetings can provide the opportunity to earn a few CEUs as well as network and socialize. The following are among the topics offered in 2017 by local chapters:
Self-care for the medical coder
E/M auditing
2017 Medicare updates
2017 HCPCS Level II updates
A review of authorizations, referrals and billing
Novitas Solutions Medicare Part B updates
The Oklahoma Health Information Management Association, or OKHIMA, is the state AHIMA affiliate (https://www.okoha.com/OHA/Affiliated_Groups/Oklahoma_Health_Information_Management_Association.aspx).