Medical Billing and Coding in Ohio
Accurate billing and coding helps practitioners get paid, and patients get treated fairly. That in itself is tricky business. But correct coding does a lot more than pay bills. Columbus, Ohio is among the leaders in using data to improve healthcare (http://www.columbusceo.com/news/20170109/columbus-is-showing-up-smart).
Employers are setting standards high and using third party organizations to validate expertise. The standard setters are the same in Ohio as they are elsewhere in the nation: the AAPC and the American Health Information Management Association (AHIMA).
Select an Ohio Medical Billing and Coding Topic:
Medical Billing and Coding Procedures
The following are among the tasks carried out by medical billing and coding specialists:
<!- mfunc feat_school ->
Featured Programs:
Sponsored School(s)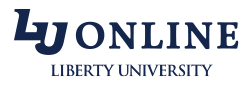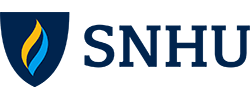 <!- /mfunc feat_school ->
Abstracting information from medical charts
Assigning codes to diagnoses, procedures, and other services
Verifying accuracy of codes assigned by medical professionals
Procuring missing documentation
Following through on denied claims
Billing and coding are overlapping disciplines. However, many organizations have separate staff members with primary responsibility for each. There is some difference in coding from one type of healthcare organization to another. There are also differences based on the payment structure. Employers may recognize multiple levels of medical coding specialist. Some look for coding specialists with experience in the particular medical specialty.
Medical coders are among many who have access to patient's charts; the work can include educating practitioners on documentation. Professionals may move into advanced roles like auditing. Cleveland.com tells the story of a woman who questioned the level of code assigned to her son's emergency room visit and received a reduction after an audit revealed that the level assigned couldn't be supported (http://www.cleveland.com/healthfit/index.ssf/2012/06/many_providers_turn_paperwork.html). The woman works for AHIMA; she notes that what looks simple from the outside isn't.
Billing and Coding Certifications
In order to be accepted to take the AHIMA Certified Coding Associate (CCA) exam, a person must document education at at least the high school level. The two largest components of the CCA are clinical classification systems and reimbursement methodologies. Together these comprise more than half of the test. Among the tasks are abstracting information, assigning codes, evaluating NCCI edits, assigning APCs and DRGs, and submitting claim information. Other content includes health records, compliance, privacy and confidentiality, and information and technology. The examination includes only multiple choice questions.
In order to take AHIMA's Certified Coding Specialist (CCS) exam, an individual must document that he or she has either pursued formal coursework in required areas, attained experience in the field, or earned a relevant certification (which may be one issued by another certification agency). An individual who attains CCA first will have a reduced experience requirement, but will not eliminate it.
More than half the CCS test is devoted to diagnosis and procedures coding. Other content includes regulatory requirements and reporting guidelines, clinical documentation, information and communication technologies, legal and ethical issues, data quality and management, and compliance. The examination includes eight scenarios and 97 multiple choice questions.
The AAPC Certified Professional Coder (CPC) examination includes physician's office and facility coding, though it is generally regarded as being geared toward the physician's office. Examinees must demonstrate coding proficiency. They must understand regulations and guidelines affecting reimbursement. They must understand how to implement policy changes. Some questions are designed to assess knowledge of anatomy or medical terminology. The examination is multiple choice. It is more than five hours in length. CPC examinees bring the following to the examination: CPT, ICD-10-CM, and HCPCS Level II code books; CPT books must be professional edition or AMA standard.
The AHIMA Certified Outpatient Coder (COC) focuses on hospital outpatient settings. Among the services professionals in these settings would code: emergency room visits, outpatient surgeries, laboratory services, and outpatient therapies, from chemotherapy to speech therapy. The Certified Professional Coder-Payer (CPC-P) is designed for payer settings. Successful CPC, COC, and CPC-P examinees start with an apprentice designation (CPC-A, COC-A, or CPC-P-A) unless they have prior experience.
Among the other AAPC certifications are Certified Professional Biller (CPB) and Certified Risk Adjustment Coder (CRC) as well as specialty medical coding certifications; these range from from Pediatrics to Cardiovascular and Thoracic Surgery.
While AAPC and AHIMA have traditionally been associated with different settings, both now offer certifications for a range, from doctor's office to hospital inpatient. Prospective medical coders will want to be aware of differences in content and format as well as employer perception. The new AAPC Certified Inpatient Coder (CIC) is considered expert-level and is recommended for professionals with at least two years of experience in an inpatient setting.
Medical Billing and Coding Training in Ohio
Prospective medical coding specialists benefit from coursework in a variety of subjects, including procedure and diagnosis coding, reimbursement methodology, and basic medical sciences; these subjects are required of individuals who seek candidacy for the CCS. Billing and coding programs also help future professionals understand regulations like HIPAA.
Schools may set minimum entrance standards such as TABE examination.
Some programs are as short as a month. Others are integrated into associate's degree programs. Programs may include practicum or internship.
Professional associations have programs in place to help individuals credentialed at the entry-level gain experience and move up the ranks. The Ohio Health Information Management Association has provided information about AHIMA apprenticeships (http://ohiohima.blogspot.com/).
Additional Resources
There are 15 local Ohio AAPC chapters (https://www.aapc.com/localchapters/list-all-local-chapter.aspx). Dayton, Cleveland and Akron to name a few.
The Ohio Health Information Management Association (OHIMA) is the state AHIMA chapter (http://www.ohima.org) Among the continuing education opportunities are coding roundtables. OHMA maintains a blog with questions and answers, The organization recently published a list of resources for professionals in the health information field (http://ohiohima.blogspot.com/2017/01/question-id-be-interested-in-knowing.html).