Medical Billing and Coding in North Dakota
Medical coding is everywhere, urban and rural. North Dakota billing and coding specialists have it all: schools, professional associations, and jobs. The key: Much of it is online. Professionals have more options if they enroll in formal programs, achieve national certification, and accrue work experience.
Select a North Dakota Medical Billing and Coding Topic:
Billing and Coding Education Options in North Dakota
Many students enroll in certificate programs that are about a year in length. Programs include biomedical sciences, reimbursement methodologies, and diagnosis and procedural coding. Schools typically look for computer and keyboarding skills at the time of enrollment. Additional computer coursework may be included in the program.
Many programs offer practicum experiences. The practicum may be online, on-site, or some combination of the two. Practicums sometimes consist of working through medical records using a computer interface.
<!- mfunc feat_school ->
Featured Programs:
Sponsored School(s)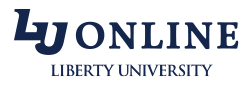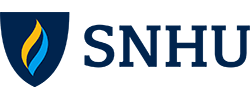 <!- /mfunc feat_school ->
Prospective students may wish to pursue associate degree programs in health information management (HIM). The program will include a professional practice experience. Professionals who complete accredited HIM programs and go onto achieve Registered Health Information Technician (RHIT) certification are at an advantage for hospital coding positions in some part of the country. The time investment is of course greater, and students get some health information coursework that is not included in traditional medical coding programs.
At the other end of the spectrum, there are some very short programs designed to prepare professionals for professional coding certification through the AAPC (a respected third party credentialing agency). Even a short program can be credited as coding education and used to offset the experience requirement the AAPC imposes for full professional certification – provided the individual studies well.
Billing and Coding Careers in North Dakota
Diagnoses are coded with the ICD-10. Procedures — or other forms of care — may be coded with different systems. There are significant differences in coding from one setting to another. Inpatient hospital coding, with its lengthy patient records, has traditionally been considered the most complex. There are also different systems for determining payment. Some strive to pay for value as opposed to volume of services.
Just about everything that's done in the world of medicine needs coding. There are differences, though, in how it's carried out, including how much of the work is performed by professionals who have specialized training. Medical practitioners do some coding. Office professionals do some. Smaller practices may not employ separate professionals for billing and coding. Some facilities on the other hand, employ many professionals, some with very specialized functions. At some level, there needs to be oversight (whoever enters the original codes). Experienced coding professionals oversee work, provide education, and consult with practitioners.
Coding specialists may work at the health facility or practice or access records from a distance. There are many remote coding positions, some open to professionals from around the nation. Many, though, will consider only those who already have experience.
Professional organizations can be a source of networking and job leads. The major certifying bodies are also professional associations.
AHIMA and AAPC Certifications
Professional certification can help one leverage his or her career. Certification is granted by third party organizations. Two organizations are familiar to healthcare employers around the nation: the AAPC (formerly the American Academy of Professional Coders) and the American Health Information Management Association (AHIMA).
New career professionals often start by taking the AAPC Certified Professional Coder (CPC) or the AHIMA Certified Coding Associate (CCA) examination. The CPC is an especially highly regarded certification for physician's office settings. The CCA is a generalist exam. New career professionals who take the CPC begin with an apprentice designation; this is removed through experience. Professionals who achieve the CCA may go on to achieve more advanced credentials through AHIMA.
The Certified Coding Specialist (CCS) is the industry-leading credential for hospital settings. Students who complete health information degree programs and achieve generalist RHIT certification may wish to pursue dual CCS certification.
The AAPC offers a number of other coding certifications, including Certified Outpatient Coder (COC), Certified Inpatient Coder (CIC), and Certified Professional Coder-Payer (CPC-P). The COC and CPC-P also have an experience requirement and an apprenticeship designation. The CIC is considered an expert-level examination and certification – no apprentice designation but not intended for those new to the field.
Coders who are experienced in coding for particular medical specialties may wish to pursue specialty certifications through the AAPC. There are many.
Billing specialists have their own certification: Certified Professional Biller (CPB).
AAPC candidates may search for upcoming examinations on the AAPC website (https://www.aapc.com/certification/locate-examination.aspx). Local AAPC chapters may also be good sources of information. The Bismarck, Fargo, and Minot chapters all host examinations on at least a very occasional basis.
AHIMA candidates submit fees and registration materials to AHIMA, then schedule through Pearson VUE; examinations are delivered by computer. AHIMA members pay $199 for the CCA, $299 for the CCS. North Dakota boasts two Pearson VUE sites, in Fargo and Bismarck (https://www8.pearsonvue.com/testtaker/registration/SelectTestCenterProximity/AHIMA/482210).
Other Professional Certifications
Employers occasionally reference specialty certifications that are not under the AAPC umbrella.
One certification recently referenced by a North Dakota employer: Radiation Oncology Certified Coder (ROCC). ROCC certification is available through the American Medical Accounting and Consulting (https://store.amac-usa.com/SearchResults.asp?Cat=1514). The professional must earn six CEUs before examination.
The examination is offered in a number of U.S. cities, including New Haven, Houston, and Las Vegas.
Additional Resources
The North Dakota Health Information Management Association is the state AHIMA chapter (http://www.ndhima.org/continuing-education/coding-roundtable-topic).
North Dakota boasts three local AAPC chapters, located in Bismarck, Fargo, and Minot (https://www.aapc.com/localchapters/list-all-local-chapter.aspx). The following are among the educational topics scheduled for presentation in Bismarck in 2017:
Pediatric Issues
Oral surgery procedures
Zika and flu update
Both AHIMA and the AAPC offer continuing education online. Forums help students and practitioners stay connected.