Medical Billing and Coding in North Carolina
The world of medical billing and coding is replete with complexities: lengthy and ultra-precise code sets, multi-payer systems, new payment models. A Chapel Hill dentist recently wrote about one issue that affects a portion of medical billers and coders: determining when a dental procedure should be billed to medical insurance and when it should be billed to dental insurance (http://www.dentaleconomics.com/articles/print/volume-106/issue-9/practice/submitting-dental-procedures-to-medical-insurance-has-been-voodoo-until-now.html).
There are many other times when professional judgment comes into play. Sometimes medical coders must determine the primary and secondary diagnosis based on reading medical records. Sometimes they must educate physicians about coding. Then there are times when medical procedures aren't simply totaled and billed. Some medical billers and coders code for, and submit claims for, care provided under pay-for-value systems.
Good coders are not necessarily ones with degrees — though some employers do ask for an associate's. Good coders ones are who have received solid training and demonstrated their expertise through professional certification and real-world coding. They meet accuracy requirements set by their employer. They demonstrate the people skills necessary to work with practitioners on their documentation or follow through with payers.
The initial codes may be entered by a variety of professionals but ultimately someone needs to provide oversight. Sometimes hospitals charged for improper billing – this, too, makes the news.
<!- mfunc feat_school ->
Featured Programs:
Sponsored School(s)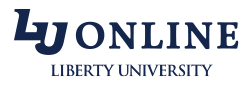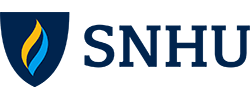 <!- /mfunc feat_school ->
The rewards can be ample. Some experienced medical coders work from home. Mercy Medical Center in North Iowa has hired medical coders as far away as North Carolina (http://globegazette.com/business/mason-city-hospital-breaks-the-code-on-working-from-home/article_932ca523-9de2-5a75-8125-399c04d96f18.html) &ndash and it's scarcely the only one doing it. Medical coding salaries can be quite good, especially after one has achieved high-level credentials and spent some years on the job. The AAPC (a national third party certifier) regularly surveys its membership about their earnings. $49,116 is listed as the average salary for the South Atlantic Region (https://www.aapc.com/blog/33226-2015-salary-survey-credentials-tip-the-scale/).
Select a North Carolina Medical Billing and Coding Topic:
Medical Billing and Coding Education in NC
Programs are varied. Many award transferable college credit. Some programs are taken through continuing education departments and offer only CEUs. Programs often take about a year to complete. However, some students opt for short programs designed to prepare them for certification through the AAPC. Others opt for associate degrees.
A number of employers do state a preference for degreed candidates. However, an experienced candidate may receive consideration without the degree. One recent job posting noted accounting as an acceptable major for a billing specialist. While a degree at the associate's level was desirable, it was not mandatory for candidates with five years of experience. Another employer stated that candidates for inpatient coding specialist should hold associate's degrees in health information management but non-degreed candidates could be considered on the basis of job experience and certification; a particular certification was noted.
Medical Billing and Coding Certifications
There are many healthcare coding certifications, but a few are referenced again and again in job ads. The AAPC Certified Professional Coder (CPC) is among the industry leaders. The CPC is dependent on experience as well as passing examination scores. Candidates can attempt the examination before meeting all requirements, however. They will be certified at the Certified Professional Coder-Apprentice level. Only a year of experience is required to move up to full CPC status – at least if the individual has completed a training program. The CPC is most suited for employment in a practice setting such as a doctor's office.
The AHIMA Certified Coding Specialist (CCS) is another premier credential. It is suited to hospital inpatient and outpatient settings. AHIMA offers a variant suited for practice (or physician's office) settings: the CCS-P.
AHIMA has published content outlines for each. Candidates will also find application materials on the website (http://www.ahima.org).
It is possible to earn hospital-based certification from the AAPC. The AAPC Certified Outpatient Coder has similar requirements to the CPC. The Certified Inpatient Coder, certification, however, is considered expert-level; it has no corresponding apprentice designation and is not recommended for entry-level coders. Hospital inpatient coding is known to be complex; the CIC also has a format that is different from the CPC or COC and is arguably more difficult.
Professionals can turn to the AAPC for certification in most specialty areas. However, there are exceptions. Employers occasionally reference the Home Care Coding Specialist–Diagnosis (HCS-D) from the Association of Home Health Coding and Compliance.
Professionals who want billing certification may turn to the AAPC for the Certified Professional Biller (CPB). They may turn to other organizations such as the Medical Association of Billers. Billing and coding are overlapping disciplines and reimbursement may be given considerable attention in coding credentials.
As professionals advance into supervisory roles, they may be interested in one or more of the following AAPC certifications:
Certified Professional Medical Auditor (CPMA)
Certified Professional Compliance Officer (CPCO)
Certified Risk Adjustment Coder (CRC)
Professionals who pursue additional AAPC certifications have an increased continuing education requirement, but a small one. The requirement is 18 hours with one certification, 26 with three. Each additional certification entails an outlay of several hundred dollars. However, professionals with multiple certifications often earn more.
Additional Resources
The North Carolina Health Information Management Association is the state AHIMA chapter (http://www.nchima.org). NCIMA is divided into nine regions.
Fully 23 of the AAPC's 500+ chapters are located in North Carolina (https://www.aapc.com/localchapters/list-all-local-chapter.aspx). Local chapters host certification examinations. Sometimes meetings cover educational topics. The following are among the topics that local chapters have scheduled for 2017:
Evaluation and management coding
Clinical documentation improvement
How to obtain a position and maintain and build a career
Coding edits
Orthopedic coding
Professionals will find far more continuing education options that are online and on-demand.