Medical Billing and Coding Jobs in New Mexico: Medical billing and coding certification has become the standard
Medical billing and coding has become a profession, and an increasingly complex one. Professionals in New Mexico are working to ensure that the system is getting better and not just more complicated. The Executive Director of Health Information Management at University of New Mexico Hospitals, for example, has been active in making systemic changes that help precise coding systems realize their potential for supporting quality improvement (http://healthitanalytics.com/news/cultivating-a-big-data-mindset-for-coders-clinical-documentation).
There are opportunities at a lot of levels: from the front office staff at the small practice who has some medical billing or coding duties to the professional who is working to improve whole systems. Professionals may specialize in either medical billing or medical coding. Medical coding specialists may develop expertise in hospital or physician's office code sets. They may become experts in coding for different types of medical specialties. They may also become experts in different type of fee systems.
Medical billing and coding specialists aren't licensed, but professional certification is becoming the standard. The American Health Information Management Association (AHIMA) has traditionally been the premier certifying organization for hospital coding; the AAPC, the standard setter for physician's office or practice coding. These days, each organization offers a range of credentials. However, they are far from identical.
Select a New Mexico Medical Billing and Coding Topic:
<!- mfunc feat_school ->
Featured Programs:
Sponsored School(s)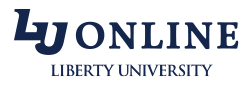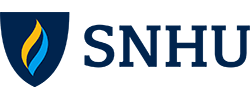 <!- /mfunc feat_school ->
Preparing for Medical Billing and Coding Certification in New Mexico: Enrolling in an Educational Program
Programs may award certificates, diplomas, or AAS degrees. Some programs are, in a sense, cafeteria style. The student may complete a core of courses and then additional courses including exam prep as necessary.
Prospective students may want to consider certification options at the onset, taking into account both the official standards and a realistic assessment of what will be necessary to pass the examination. A person who seeks certification as a health information technician or health information administrator will, in all cases, need to meet AHIMA's educational standards (and hold a degree). A person who wants certification as a medical coder does not need to meet these standards; a short certificate program may suffice. Coursework or program standards do not apply to those coding specialists who already have experience in the field. The AAPC does, however, recommend education at the associate level. Some Nevada employers also note that candidates should have degrees. (One will also see this trend at the national level.)
Some employers may state a preference for AHIMA-approved programs. AHIMA approval is not tied to certification as a Certified Coding Specialist. AHIMA allows individuals who are brand new to the field to test at the professional level only if they have had the following coursework:
Anatomy and physiology
Pathophysiology
Pharmacology
Medical terminology
Intermediate/ advanced ICD-10 and CPT coding
Insurance reimbursement
AHIMA sets much lower standards for associate level credentialing. A high school diploma is adequate. However, coursework in anatomy and physiology, medical terminology, and basic coding is recommended. For some, this may be the preferred entry-level examination, regardless of coursework. (The first certification a person tests for won't necessarily be the last or the best.)
The AAPC uses formal education to determine whether a person can achieve its premier Certified Professional Coder (CPC) after a year of experience or two. Even an 80-hour program is creditable.
Attaining AAPC Certification
Candidates may test for the CPC, Certified Outpatient Coder (COC), or Certified Professional Coder-Payer (CPC-P) before meeting prerequisites. Those who do so will have an apprentice designation (CPC, COC-A, or CPC-P) for a period of time. They may be eligible for AAPC practicum programs. The examination fee is $380; the fee is reduced for AAPC students.
There is no apprentice designation for Certified Professional Biller (CPB) or Certified Risk Adjustment Coder (CRC). However, the AAPC recommends that professionals not attempt the CRC until they have two years of risk adjustment experience or have completed a course of study in risk adjustment coding. There is no apprenticeship period for the new Certified Inpatient Coder (CIC) credential, but the AAPC does not recommend that candidates attempt it on the basis of education alone. Two years of experience is the recommended minimum.
Expert medical coders can also pursue coding credentials in medical specialty areas. The following are among the options:
Anesthesia and Pain Management (CANPC)
Chiropractic (CCPC)
Emergency Department (CEDC)
One must be an AAPC member to test through the AAPC. Candidates can check the AAPC website for upcoming examinations (https://www.aapc.com/certification/locate-examination.aspx).
Certification is maintained through continuing education.
Attaining AHIMA Certification
AHIMA certifications include Certified Coding Associate (CCA), Certified Coding Specialist (CCS), Certified Coding Specialist-Physician based (CCS-P), Registered Health Information Technician (RHIT), and Registered Health Information Administrator (RHIA). Candidates must submit qualifying materials before testing. Those testing at the CCA level must document that they have education at the high school level).
Candidates should be aware that the CCS-P is considered expert-level. AHIMA states that it is not intended for those who are just entering the field.
AHIMA examinations are offered through Pearson VUE assessment centers; candidates can self-schedule following notification of approval. The CCA costs $299 (or $199 for AHIMA members). The CCS costs $399 (or $299 for AHIMA members).
Continued certification through AHIMA is also dependent on meeting continuing education requirements.
Additional Resources
The New Mexico Health Information Management Association is the state AHIMA chapter (http://www.nmhima.org) NMHIMA has provided links to many health information resources (http://www.nmhima.org/resources).
There are three local New Mexico AAPC chapters, located in Albuquerque, Farmington, and Roswell (https://www.aapc.com/localchapters/list-all-local-chapter.aspx). Local meetings are a chance to learn as well as meet up with others. Among the scheduled events in 2017 is AAPC Website Review.