Medical Billing and Coding in New Hampshire
Sometimes it's a medical coder's market — and in no small way! A few years back, it was so difficult to find qualified medical coders that Dartmouth-Hitchcock Medical Center had to begin its own apprentice program, seeking out people who had the right traits but had never done medical coding (http://www.vnews.com/Archives/2015/12/EP-ApprenticeshipMainbar-epk-vn-122915).
Sometimes demand goes so high that a person falls into a position without prior training. Often, though, the training is necessary. An early 2017 job search revealed many New Hampshire employers who were seeking coding specialists who had both certification and experience; some employers specified expected courses.
It is the rural areas not the urban ones where shortages in healthcare workers are most likely to occur. Professionals who are very well-trained can compete for a variety of positions across locales, including remote positions that may or may not be based in New Hampshire.
Select a New Hampshire Medical Billing and Coding Topic:
<!- mfunc feat_school ->
Featured Programs:
Sponsored School(s)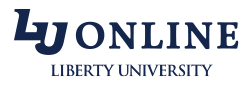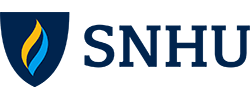 <!- /mfunc feat_school ->
Billing and Coding Education
A person who builds his or her credentials will find more opportunities in the field. Industry-leading credentials can be obtained through the American Health Information Management Association (AHIMA) and the AAPC.
An experienced medical coder can test for industry-leading credentials without formal education. However, education is fundamental for many who are just beginning. In some cases, a program will reduce an experience requirement or make a person eligible to test who would otherwise be ineligible. In other cases, the standard is informal: A person can test but would be unlikely to pass without substantial experience.
There are many program options, online and traditional. They vary greatly in length. As the Dartmouth-Hitchcock apprentice program demonstrated, one can learn the skills to pass a certification exam in just a couple months. It's not easy, though. Certificate programs often take the better part of a year. Individuals who are new to the field but seek AHIMA Certified Coding Specialist (CCS) or Certified Coding Specialist-Physician based (CCS-P) credentialing will need a specific body of coursework which includes intermediate/ advanced coding, insurance reimbursement, and medical sciences. In some cases, the program will be explicitly AHIMA-approved.
Prospective students can turn to the New Hampshire Information Management Association for a list of approved certificate programs and accredited degree programs (http://www.nhhima.org/careers/colleges/). An individual who has had comparable coding (and prerequisite) coursework may qualify to test as a CCS even if his or her program was not explicitly AHIMA-approved.
Some individuals complete apprentice or practicum programs after initial education and after earning an entry-level certification through their professional organization. Those who do not obtain one at a medical center in their geographic area may consider the AAPC's online practicum.
Some individuals opt for accredited health information degree programs. This can qualify them to test for Registered Health Information Technician (RHIT) or Registered Health Information Administrator (RHIA). These programs offer preparation for a variety of health information careers. A person who holds an RHIT or RHIA may also be expected to hold a coding credential. This of course depends on the employer. A person who has passed the RHIT or RHIA can also attempt the CCS examination; it is not necessary to attain work experience or pursue additional coursework.
In some cases, prior education is valuable. In others, a student stands to gain by completing his or her degree. A person who holds both an academic degree and a coding credential may be especially well-suited to advance. One recent position sought a CPC or CCS who had a bachelor's degree in healthcare administration or other related field as well as prior experience in reimbursement and analysis.
A student may opt for a medical claims specialist program. The student can expect some coding, but it may be less than in the typical medical coding program.
The Certification Process
AHIMA: AHIMA offers Certified Coding Associate, Certified Coding Specialist, and Certified Coding Specialist-Physician Based certifications. Candidates test at Pearson VUE centers; they are issued ATTs after submitting qualifications to AHIMA.
The CCA is a basic credential, applicable to medical coding across settings. Medical coding coursework is suggested but not required. The applicant will, however, need to provide evidence of having completed education at at least the high school level.
The AAPC: A person who tests through the AAPC will generally begin by taking the Certified Professional Coder, Certified Professional Coder-Payer, or Certified Outpatient Coder (COC) test. If he or she does not have the prerequisite experience, it will be necessary to start at the apprentice level; the title may, for example, be Certified Professional Coder-Apprentice (CPC-A) or Certified Outpatient Coder-Apprentice (COC-A).
Candidates are generally advised not to take the Certified Inpatient Coder (CIC) examination until they have had considerable experience in the field. The format is different; the CIC includes case studies. All thing equal, inpatient coding is known for being a difficult field to enter.
The AAPC offers many specialty credentials, designed for individuals who have experience handling coding for particular medical specialties, for example, emergency department or cardiovascular and thoracic surgery.
Additional Resources
There are three local New Hampshire AAPC chapters, located in Seacoast-Dover, Manchester, and Lebanon (https://www.aapc.com/localchapters/list-all-local-chapter.aspx). The following are among the educational programs slated for presentation at local chapters in 2017:
ICD-10 CM 2017 Updates/Changes
Introduction to Risk Adjustment (HCC) Coding
Malpractice and Legal Issues
There are many more continuing education opportunities available through the national organization; a wide selection can be accessed online.
The New Hampshire Health Information Management Association is the state AHIMA chapter (http://www.nhhima.org). Professionals can find many continuing education opportunities at the state and national level.
Continuing education is required for certificate renewal.