Medical Billing and Coding in Nebraska
Expanding and improving healthcare means hiring medical coding professionals, not just medical practitioners. The Omaha Winnebago Hospital announced some new additions to its staff in 2016. On board were a medical records technician who would provide medical coding services and a medical record administrator who would oversee inpatient and outpatient coding (http://www.ktiv.com/story/32056685/2016/05/Tuesday/new-additions-for-embattled-omaha-winnebago-hospital). The medical records technician, KTIV noted, was a member of the Omaha Tribe of Nebraska; the medical records administrator had been employed at the Naval Health Clinic Quantico.
Medical billing and coding professionals come from many towns and traditions, but they share a common body of knowledge. The International Classification of Diseases (ICD) is, as the name implies, international – though billers and coders need to know policies and regulations that are closer to home.
Employers throughout the United States value certifications granted by the AAPC and AHIMA. Clicking on "coding roundtables" on the Nebraska AHIMA site can give one a sense of just how complex the work has become (http://www.nhima.org/); the ICD-10 may have tens of thousands of codes, and there can be some "gray areas" when it comes to application.
Select a Nebraska Medical Billing and Coding Topic:
<!- mfunc feat_school ->
Featured Programs:
Sponsored School(s)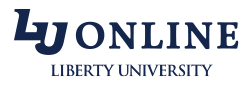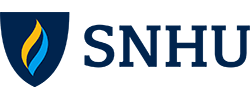 <!- /mfunc feat_school ->
Medical Billing and Coding Education Options in Nebraska
Some professionals start by enrolling in short certificate or diploma programs. Others pursue degrees at the associate's level or higher. Some programs are offered in an online format. Programs may be designed to prepare graduates for particular certifications. Graduates will ultimately have the opportunity to achieve various certifications. Some prerequisites are formal, others informal. A person can generally meet formal prerequisites for medical coding certifications through experience or education (or some combination). A person who wants certification in health information management (a broader field that can encompass medical coding) will need a degree.
There are many opportunities for advancement. Geographical location sometimes matters less than one might imagine. A recent posting for Medical Coder (DRG) notes eight cities with offices that the selected candidate could work out of; among them was Omaha.
Many experienced coding professionals work from home; this is termed remote medical coding.
Achieving Medical Coding and Billing Certifications
AHIMA: AHIMA offers an associate level credential that is applicable to coding in all settings: Certified Coding Associate, or CCA. Some Nebraska employers include the CCA among their accepted certifications. The most oft referenced AHIMA coding credential nationwide is the Certified Coding Specialist (CCS), which is most applicable to hospital coding. The organization also offers a Certified Coding Specialist-Physician based (CCS-P). The CCS-P examination is considered to be well beyond entry-level, and the certification is highly valued.
The minimum educational level for the CCA is high school, but AHIMA does recommend some basic coding and medical sciences coursework — this is if the person has not had at least six months of experience. In order to qualify to take the CCS exam, a person must have coursework in six required areas. The student may enroll in an AHIMA-approved program. AHIMA cautions, however, that the AHIMA basics course does not meet standards at the CCS level. The "CCS certification" page of the AHIMA website includes links to resources (http://www.ahima.org/certification/CCS).
The Registered Health Information Technician (RHIT) and Registered Health Information Administrator (RHIA) examinations are generally open only to candidates who complete accredited health information management programs. (Some positions do favor those who hold one of these degrees. One Nebraska employer noted recently that the hire should have both RHIT or RHIA and CCS or CCS-P certification within a specified time period.)
AAPC Certification: For some, the Certified Professional Coder (CPC) is nearly synonymous with AACP certification. The organization offers many credentials, however.
The AAPC values associate's degrees, noting them as a recommended qualification, but recognizes medical coding programs as short as 80 hours. A student who completes a qualifying program will have an experience requirement of one year. (Medical coders without formal education must demonstrate two years of experience.)
The AAPC, though, allows candidates to test without having met prerequisites. Those who pass the professional-level exam without professional experience are rewarded with a Certified Professional Coder-Apprentice (CPC-A) certification. Time can be credited for experiences other than paid employment. The Certified Outpatient Coder (COC) and Certified Professional Coder-Payer (CPC-P) have similar requirements. The Certified Inpatient Coder (CIC), however, does not. It is not intended to be taken by entry-level professionals, though there is no formal mandate against it. The CIC, unlike the CPC, COC, and CPC-P, has some open-ended questions.
Some professionals may seek Certified Risk Adjustment Coder (CRC) or Certified Professional Biller (CPB) certification. Neither has formal prerequisites, but the CRC is recommended for coding professionals who have either taken a risk adjustment course or accrued two years of experience in the discipline.
The AAPC also offers specialty certification in areas as diverse as ambulatory surgical center, hematology and oncology, and pediatrics. Some professionals choose to have multiple credentials.
Additional Resources
There are six local AAPC chapters in Nebraska (https://www.aapc.com/localchapters/find-local-chapter.aspx). Local meetings can be a source of continuing education opportunity as well as networking. The following are among the topics slated for presentation at Nebraska chapters in 2017:
ICD-10 changes and revisions for 2017
Skin Grafts, Foot Ulcers, Diabetic Foot Exams
A person can simultaneously become a member of the Nebraska Health Information Management Association, or NHIMA (http://www.nhima.org/), and AHIMA. One will find lots of resources on the NHIMA website – far more on the AHIMA one.