How to Become a Medical Billing and Coding Specialist in Missouri: Medical Billing and Coding Classes in Missouri Help Pave the Way
It takes some work to break into the medical billing and coding field, but the rewards can be ample. Companies value those with expertise. Missouri-based CoxHealth, for example, recently instituted a retention bonus to keep their medical coders. The reason? They didn't want them involved in bidding wars (http://www.cnbc.com/2014/10/03/prescription-for-job-growth-medical-coders-in-demand.html).
What does it take to break into the field? There are few legal requirements for medical coders. They aren't licensed. And they aren't legally required to hold medical billing and coding certification. But employers typically do expect it. Medical billing and coding certification may be issued by the American Health Information Management Association (AHIMA) or the AAPC. Certification may be at different levels: from apprentice or associate level to professional or expert level.
Select a Missouri Medical Billing and Coding Topic:
Employer Expectations
Employers expect at minimum a high school diploma or GED. Some Missouri employers prefer candidates who hold degrees or have completed technical programs in medical billing and coding. Employers also value experience. They may accept completion of a formal medical billing and coding program.
<!- mfunc feat_school ->
Featured Programs:
Sponsored School(s)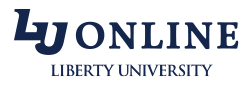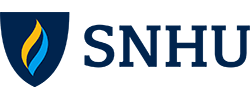 <!- /mfunc feat_school ->
Employers like to see credentials: CCS, CPC, RHIT. They may have particular certifications that they prefer or may accept any from a wide list. In most cases, certification will be granted by one of two organizations: the American Health Information Management Association (AHIMA) or the AAPC. Some employers will accept associate or apprentice level certification or take on individuals who can achieve certification within six months.
They also want computer skills. They may like to see experience with billing software, encoder and abstracting software, and/ or software used for health records.
The employer may denote different levels. As one moves up the ranks, he or she will likely compete with candidates who have performed specialized work. One recent ad for Coder III noted that past experience with particular types of accounts was valuable (maternity/newborn, transplant, psych). One thing that may differentiate higher level positions is complexity of coding. This employer also liked to see experience coding observations and same day surgeries. The hire would code comorbidities, complications, and Hospital Acquired Conditions.
There are additional opportunities for advancement, some of which do require academic degrees.
Medical Billing and Coding Education Options
Medical billers and coders have many options from short certificate programs to degree programs. They don't have to get their education all at once. There are some very short certificate programs. However, prospective students should be aware that they will need to pass a difficult certification examination.
Programs may or may not include practicum or internship experiences. If not, graduates may have the opportunity to complete one later. They may want to establish ties to professional association at the onset.
Some programs may boast AHIMA approval. AHIMA standards give some expectation of minimum coursework requirements. At the Certified Coding Associate (competency) level, AHIMA recommends that candidates have medical terminology, anatomy and physiology, and basic CPT and ICD-10 — at least if they do not have experience. This is not a mandate. At the Certified Coding Specialist (CCS) level, a person must meet curricular requirements, at least if he or she does not qualify by another pathway. At this stage, medical terminology and anatomy and physiology become mandates. The program must also include pathophysiology, pharmacology, insurance reimbursement, and intermediate/ advanced coding.
Medical terminology and anatomy and physiology may be included in the program or may be required as prerequisites. A student may be required to complete other steps before formal admission — for example, have a physical.
AHIMA Medical Billing and Coding Certification
The CCA is designed to show basic competency in either physician's office or hospital settings (https://www.aapc.com/certification/medical-coding-certification.aspx). It is multiple choice. The two largest portions of the exam are clinical classification systems, comprising 30–34% of the questions, and reimbursement methodologies, comprising 21–25%. Among the clinical classification systems tasks are abstracting information from medical records and assigning codes. Among the reimbursement methodologies tasks are assigning DRGs and validating medical necessity. Candidates use an ICD-10 code book.
The CCS examination includes both multiple choice questions and scenarios. 64–68% of the CCS examination is diagnosis and procedure coding.
The CCS fee is $299 to $399, depending on AHIMA membership status. The CCA fee is $199 to $299, again, depending on membership status. Prospective certificate holders are asked to read the candidate handbook before submitting their applications to AHIMA. $75 of the examination fee is nonrefundable if the applicant is found ineligible to test. Approved candidates are issued ATTs; these authorize self-scheduling through Pearson VUE.
AAPC Medical Billing and Coding Certification
The Certified Professional Coder (CPC) examination is multiple choice. Candidates bring CPT, ICD-10-CM, and HCPCS Level II code books to assist them with coding. The $380 fee includes a free retake. AAPC students pay a reduced fee. Candidates can search for upcoming examinations in their geographical area (https://www.aapc.com/certification/locate-examination.aspx).
Successful CPC examinees start as apprentices if they don't have experience. Online practicum is credited as experience when it comes to working toward full professional certification. (Employers may or may not view it as such).
The AAPC offers additional certificates such as Certified Risk Adjustment Coder and Certified Professional Biller. Certified Inpatient Coder (CIC) is considered an expert level credential. Although there is no formal experience requirement, it is not recommended for anyone who does not have at least two years of experience in an inpatient setting. It includes fill-in-the-blank cases as well as multiple choice questions.
The AAPC offers a number of credentials in medical specialties, from cardiology to surgery of the foot and ankle. Candidates who are unsure which AAPC credential to apply for may call 877-290-0440 to reach a career counselor.
Certificate holders must meet a continuing education requirement. The minimum is 36 hours biannually for professionals with one certification, 40 hours for those with two.
Additional Resources
The Missouri Health Information Management Association (MoHIMA) is the state AHIMA chapter (http://www.mohima.org).
Missouri boasts 11 local AAPC chapters (https://www.aapc.com/localchapters/list-all-local-chapter.aspx).