Getting ready for that Medical Billing and Coding Job in Mississippi: Formal education can go a long way
Successful Mississippi medical billers and coders have a lot of options. The key is building that success. Medical coding is a field where mandated requirements can be low but employer expectations can be quite high. One expectation is professional certification. There are two widely accepted national certifying agencies: the AAPC (formerly known as the American Academy of Professional Coders) and the American Health Information Management Association (AHIMA).
Formal education in medical coding can help a person achieve national certification. In many cases, it is a separate employer expectation. In some cases, this means demonstrating relevant coursework in areas such as anatomy and physiology, medical terminology, and pharmacology; a degree is not necessarily expected. Some Mississippi employers, though, do want a degree. They may even specify that the degree be in health information management.
Select a Mississippi Medical Billing and Coding Topic:
Medical Billing and Coding Certification Options
Different certification examinations have different sets of recommended prerequisites as well as formal ones. Examinations can be more or less difficult based on the candidate's background. The focus may be on inpatient, outpatient, or physician's office coding.
<!- mfunc feat_school ->
Featured Programs:
Sponsored School(s)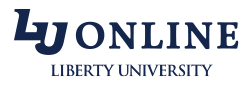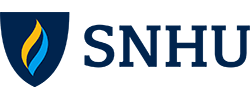 <!- /mfunc feat_school ->
A person who has already trained will wish to consider examination difficulty. This may include examination format as well as the general perception within the professional community. Pass rate may be considered, though the candidate pool is different from one certification to the next.
The AAPC recommends associate's level education; this is, however, at the discretion of the individual.
AHIMA Medical Billing and Coding Certification
AHIMA offers Certified Coding Associate (CCA) and Certified Coding Specialist (CCS) coding credentials; the CCS is the higher. AHIMA also offers Registered Health Information Technician (RHIT) and Registered Health Information Administrator (RHIA) credentials; the RHIA and RHIT are for candidates who complete health information management programs at the associate's level or above.
The CCA is a generalist credential for coding in any setting. The minimum requirement to take the CCA is a high school diploma. AHIMA recommends that candidates have certain courses if they have not worked in the field for at least six months. Recommended courses are medical terminology, anatomy and physiology, and basic CPT and ICD-10 coding. p>
Candidates will apply their knowledge to perform some coding. The examination is multiple choice. It takes two hours. The first-time pass rate was 60% in 2015.
The CCS is designed to show expertise in a hospital setting while the CCS-P is designed to show expertise in a physician office setting. Candidates seeking the CCS may demonstrate qualifying education or two years of experience. A professional who earns the CCA (or another qualifying certification through another organization) will need to demonstrate just one year of experience.
The CCS and CCS-P are significantly more difficult. The CCS had a first-time pass rate of 56% in 2015; for the CCS-P, the rate was just 45%.
In addition to having the medical sciences coursework that is recommended at the CCA level, a CCS candidate must have formal education in pharmacology, pathophysiology, and insurance reimbursement methodology. CPT and ICD-10 coursework must be at the intermediate/ advanced level.
Candidates must present their qualifying documents to AHIMA. Fees are also paid to AHIMA. Once the application has been approved, the candidate will receive an ATT. He or she will self-schedule an examination that falls within the testing window. The CCS examination is four hours.
AAPC Medical Coding Certification
Candidates seeking certification through the AAPC have many options. The most widely known and recognized is the Certified Professional Coder (CPC); the CPC-P is for payer settings. The Certified Outpatient Coder (COC), which was until recently the CPC-H, is for outpatient hospital coding. Examinations are 5 hours and 40 minutes. They are multiple choice. However, candidates can expect to do some fairly difficult coding. Content outlines are found on the AAPC website, as are allowable code books (https://www.aapc.com/certification/).
There is no separate lower level examination. However, candidates who earn any of the above certifications have an apprenticeship period if they do not meet experience requirements. A candidate who has completed an 80 hour program must demonstrate one year of experience. Experience can be offset through practicum. The AAPC offers a qualifying online program. (How valuable this actually is will be at the discretion of the individual employer.) A candidate who has not had a qualifying formal training program has a two-year experience requirement.
The mandatory experience period does not apply to the CPB credential. The AAPC does not designate an apprentice status for various specialty credentials and does not require documentation of experience. However, the AAPC recommends these certifications only for professionals who have at least two years of experience in the particular area being tested. The Certified Inpatient Coder (CIC) is one such certification. It includes some questions that are not multiple choice.
Specialty coding credentials include Ambulatory Surgical Center (CASCC) and Internal Medicine (CIMC), among others.
Additional Resources
Mississippi also has four local AAPC chapters, located in Biloxi, Hattiesburg, Jackson, and Tupelo. The following are among the 2017 education offerings:
Crash Course in Medical Necessity for E/M Coders
Medical Necessity for Laboratory review
Mississippi has a state AHIMA chapter, the Mississippi Health Information Management Association (http://www.mshima.org).
Medical coders who participate at the state level also become members at the national level. Membership at the national level brings far more resources, including forums and online continuing education.