Medical Coder and Biller Requirements in Massachusetts: Medical Billing and Coding Certification in Massachusetts to Helps Break into the Field
A Harvard PhD is among the health researchers who will be utilizing commercial insurance claims data from Blue and Cross Blue Shield. Sometimes hospital billing data – and those strings of alphanumeric code — make it as far as academia. More often, they are utilized by local payers and providers, some of who are testing alternative payment models. Again, Massachusetts is among the states experimenting with ways data can drive care (http://www.modernhealthcare.com/article/20160409/MAGAZINE/304099985). Precise data is an important part of healthcare, and billing and coding professionals who live here do not have to travel far to see the impacts. They can be well-rewarded for their efforts. The AAPC (formerly the Academy of Professional Coders) reports an average salary of $52,153 for certified coders in the New England Region.
It takes planning and hard work to position oneself. Certified medical coders earn more than their uncertified counterparts. Medical billing and coding certification in Massachusetts is often necessary just to break into the field. Professional certification depends on passing an examination and also meeting prerequisite requirements. The first step is typically education.
Select a Massachusetts Medical Billing and Coding Topic:
Medical Billing and Coding Education in Massachusetts
It is not necessary to have a post-secondary degree. However, it can be an asset. The AAPC notes that it is a recommended certification prerequisite. A number of Massachusetts employers note academic degrees among the expected or preferred qualifications.
<!- mfunc feat_school ->
Featured Programs:
Sponsored School(s)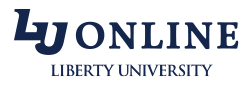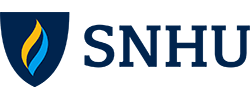 <!- /mfunc feat_school ->
More fundamental is discipline-specific coursework. Again, many employers note that candidates are expected to have completed programs or taken specific courses.
AHIMA, the other main certifying body, has outlined an expected curriculum. These courses are required for individuals who certify at the professional level through their organization. In addition to coursework in reimbursement methodology and procedural and diagnostic coding, candidates must have a foundation in health sciences, with coursework in medical terminology, anatomy and physiology, pathophysiology, and pharmacology.
There are many program options. Some medical coding programs are offered by institutions that also have accredited health information programs; courses can also be applied to the school's degree program. Students who select these programs will generally have at least two full semesters of work. There are other programs of comparable length that provide transferable credit. Students who already have degrees – or simply desire a short program – can find options that can be completed within a couple months. The AAPC will shorten a certificate holder's experience requirements on the basis of even short programs; 80 contact hours. It is common for medical and billing coursework to be completed entirely online.
Externships can be completed as part of an initial educational program or pursued separately. AAPC members across the nation who have passed the certification examination are eligible to apply for externships through participating institutions. The AAPC encourages employers to take on externs. The extern generally puts in about three months of unpaid time but gains valuable experience (and, in many cases, the opportunity to demonstrate his or her skills to a potential long-term employer).
Achieving AAPC Medical Billing and Coding Certification
The CPC acronym is well-known in the coding world. It stands for Certified Professional Coder. Certified Professional Coder-Apprentice (CPC-A) is a lower designation, recognized by some employers. To achieve either certification, a person will need to pass an examination. Among the concepts tested:
The Current Procedural Terminology, or CPT (10,000 through 60,000 series)
Laboratory/ pathology
Radiology
ICD-10 CM/ diagnosis
Regulatory and compliance
Certified Professional Coder-Payer (CPC-P) and Certified Outpatient Coder (COC) have similar requirements to the CPC but are geared toward different work settings.
In order to remove the apprentice designation, the coding specialist will need to accrue experience. The new Certified Inpatient Coder (CIC) exam does not have official prerequisites but does include fill-in-the blank questions as well as multiple choice. It can take a little longer, notably, to break into hospital coding than office coding; this is the case nationwide.
The new Certified Risk Adjustment Coder (CRC), intended for specialists who use coding systems designed for alternative payment models, is also without formal prerequisites. However, the AAPC recommends it only for professionals with at least a couple of years of experience in risk adjustment coding.
The Certified Medical Biller also carries only recommended prerequisites. The exam includes a case analysis section.
Test takers will use approved manuals. They can search for test sites and test dates on the AAPC site.
Professionals who certify through the AAPC can achieve specialty certification in any of a number of medical specialties. Options include the following (among many others):
Cardiovascular and Thoracic Surgery (CCVTC)
Evaluation and Management (CEMC)
Gastroenterology (CGIC)
Achieving AHIMA Medical Billing and Coding Certification
Prospective AHIMA certificate holders may apply for the CCS if they have met prerequisite requirements. They may apply for a lower credential, the Certified Coding Associate (CCA) if they have not yet done so.
Application materials can be downloaded from the AHIMA website. Once approved, the candidate will test through Pearson VUE. There are testing sites throughout the nation.
Additional Information
Most of the knowledge base is global. However, professionals need some local knowledge. One recent job posting noted that candidates would be expected to have knowledge about Massachusetts third party payers. This would include MassHealth.
The Massachusetts Health Information Management Association (MaHIMA) is the Massachusetts AHIMA chapter (http://www.mahima.org/).
There are eight local Massachusetts AAPC chapters, representing cities around the state (https://www.aapc.com/localchapters/).). Among the 2017 chapter events: 2017 CPT changes.