Medical Billing and Coding in Maryland
Medical coding expertise can lead to many career opportunities. Maryland billing and coding specialists may find themselves working for premier institutions such as John Hopkins University, the University of Maryland Medical Center, Sinai Hospital of Boston, or MedStar. Some medical coders are employed by facilities located in other states. It is not uncommon for a successful medical coder to work remotely. However, employers do generally want to see some experience on-site.
Select a Maryland Medical Billing and Coding Topic:
Medical Billing and Coding Credentialing Overview
Medical billers and coders often seek third party certification through the AAPC or the American Health Information Management Association (AHIMA) as validation of their skill. Advance planning is advisable. There are significant differences between hospital inpatient medical coding and physician's office medical coding; there are also some differences in employer's ideal, or preferred, certification. Outpatient hospital coding is, to a lesser degree, its own discipline.
The AAPC's Certified Professional Coder (CPC) has traditionally been considered the premier credential for doctor's office settings, AHIMA's Certified Coding Specialist (CCS) the premier credential for hospital coding. Each organization now offers multiple credentials for different settings or specialties; the difficulty level will not necessarily be the same. There are many considerations when choosing a certifying agency. Often one is also choosing a professional organization. The AAPC requires membership as a prerequisite for credentialing. AHIMA does not mandate membership, but does reduce examination fees. Both organizations offer many resources, including continuing education and networking opportunities.
<!- mfunc feat_school ->
Featured Programs:
Sponsored School(s)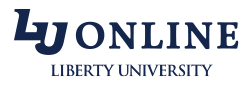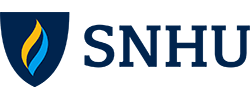 <!- /mfunc feat_school ->
Some certificate programs are aligned to the requirements of a particular certification. In some cases, this will be an entry-level credential like the AHIMA Certified Coding Associate (CCA); the CCA is a generalist credential.
Education and credentialing both contribute to higher salaries. The AAPC reported that its South Central Region membership averaged $49,116 in 2015.
AHIMA Coding Certifications
A person who seeks AHIMA's CCA credential should have some coding coursework if he or she does not have experience in the field. However, this is a recommendation, not a mandate. A CCA candidate will take a two-hour multiple choice examination.
A person can test for CCS on the strength of an academic program that includes the following: anatomy and physiology, pathophysiology, medical terminology, reimbursement methodology, pharmacology, and intermediate/ advanced CPT and ICD-10 coding. At the CCS level, prerequisites are mandatory. However, there are multiple ways of meeting them. A person may qualify on the basis of two years of experience or health information management certification. A person who first earns the CCA (or a qualifying credential through another organization) needs just a year of experience. The CCS examination is four hours. It includes 97 multiple choice questions and eight medical scenarios.
Registered Health Information Technician (RHIT) and Registered Health Information Administrator (RHIA) are accepted as coding credentials in some settings. Certification as an RHIT or RHIA requires completion of a degree program in health information management. A person can test for RHIT on the strength of an accredited associate's level program or a foreign program.
AAPC Billing and Coding Certifications
A person who seeks the AAPC's CPC, Certified Professional Coder-Payer (CPC-P), or Certified Outpatient Coder (COC) will need a year of experience (two years if he or she has not completed at least a short program in medical coding). The person may test in advance but will receive a lower designation: Certified Professional Coder-Apprentice (CPC-A), Certified Professional Coder-Payer-Apprentice (CPC-A-P), or Certified Outpatient Coder-Apprentice (COC-A). Once the professional has documented all requirements, the 'A' designation will be removed. CPC, CPC-P, and COC examinations are five hours and forty minutes; they are multiple choice. Candidates can find sample questions as well as registration materials on the AAPC website (https://www.aapc.com/certification/cpc).
The Certified Professional Biller certification does not include an apprentice designation. However, it is not as widely sought as a stand-alone credential. Candidates should be aware that the CPC is frequently referenced even among positions designated as billing specialist. A CPC can be a desirable credential for positions such as billing manager or revenue cycle liaison.
The Certified Inpatient Coder (CIC) has no apprentice designation either. However, CIC is a difficult examination that includes some open-ended questions. Inpatient coding is known to be demanding.
Additional Employer Expectations
Employers often like to see real-world experience. In some cases, experience and education can be substituted for each other; policy may vary a good deal by employer.
Coding specialists can expect to continue to prove themselves after hiring. The employer may specify a minimum accuracy rate. Above the entry-level, the requirement can be quite high: 95%.
Individuals who hold apprentice certification through the AAPC can get credit for a year of experience if they complete the online practicum program, Practicode. The experience can help one remove their 'A'. It is at the discretion of the individual employer, though, whether it will meet experience standards. Practicode involves working through hundreds of medical records. As such, it is a far more comprehensive coding experience than a certification examination.
An individual who has already earned a degree in a related field (for example, nursing) will be at an advantage in some instances. A nurse may achieve a position like document improvement specialist if he or she has coding experience and certification. Degrees in health information management are of course highly valued.
Additional Resources
Maryland boasts eight local AAPC chapters https://www.aapc.com/localchapters/list-all-local-chapter.aspx Billers and coders may learn about a variety of topics by attending local meetings; offerings vary by location. The following are among the topics slated for presentation at Maryland AAPC chapters during 2017:
Life Cycle of a Claim and Common Pitfalls
2017 OIG Work Plan
Evaluation & Management Coding and Documentation Compliance
2017 CPT-4 Surgery Coding
Medicare Second Payer
The Maryland Health Information Management Association (MdHIMA) is Maryland's AHIMA chapter (http://www.mdhima.org).