Medical coding classes in Maine set the stage for success
Maine had the lowest rate in the nation of Medicare fee-for-service overbilling, according to a 2015 report (https://www.cms.gov/Research-Statistics-Data-and-Systems/Monitoring-Programs/Medicare-FFS-Compliance-Programs/CERT/.pdf). There's always some. Those who overbill don't necessarily fail to provide the services they claim — but their documentation does, at the least, fail to hold up under scrutiny. Medical billing (and coding) is tricky business!
Medical billing and coding specialists work with code sets that may have 70,000 or more codes. Payers need to know the diagnosis as well as the procedures or other services. Sometimes they need to know the patient's overall health and risk category; there is a growing trend toward paying for value. Researchers also rely on ever more precise medical coding. In order to know what works, they need to know exactly what a person has and exactly what was done.
So what does all this mean to a prospective medical biller or medical coder? Sometimes it means opportunity. The person can train well, demonstrate competency through professional certification and experience, and ultimately move up the ranks. The AAPC (one of two well-known certifying agencies) reported an average salary of $52,153 among its New England membership. It does take some time to reach this figure – and some credentials.
Some Maine employers will hire a person with the expectation that he or she will earn a recognized third party certification within a set period of time. Often, though, certification is expected at the onset.
<!- mfunc feat_school ->
Featured Programs:
Sponsored School(s)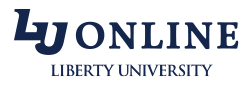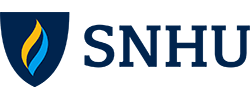 <!- /mfunc feat_school ->
Select a Maine Medical Billing and Coding Topic:
Employer Expectations
Although academic degrees have not yet become an industry-wide standard, some Maine positions are reserved for those with two-year degrees. The AAPC recommends having one. (Degree is not tied to certification but is sometimes tied to salary.)
Medical billers and coders may specialize in different branches of medicine. Sometimes they move up the ranks to become auditors or supervisors. Sometimes they have a hand in training other professionals — not just coders, but health practitioners. In some cases, the initial code is entered by a practitioner; the coding specialist validates it.
It is important to understand regulations. It helps to also understand technology. Billers and coders alike are sometimes expected to know industry-specific software, for example, EPIC Electronic Health Record and 3M Encoder (https://www.aapc.com/localchapters/list-all-local-chapter.aspx).
Employers may classify coding positions by level of responsibility: I., II, III.
Medical Billing and Coding Certifications
Medical billing certification is available through the AAPC. Medical coding certification is available from the AAPC and AHIMA. There are many different types of certification.
AHIMA Certification: The premier AHIMA credential is Certified Coding Specialist (CCS). Candidates who have not yet met requirements for the CCS or who want to take a somewhat easier entry-level examination may opt for the Certified Coding Associate (CCA). The CCA is another well-known credential. It is designed to measure basic competence across settings. Candidates need to know how to assign and sequence codes and how to assign DRGs and determine medical necessity using Local Coverage Determinations (LCD) and National Coverage Determinations (NCD). They must answer questions in a variety of areas, including information technologies and compliance. The examination is two hours. The examination/ certification fee for AHIMA members is $199. The fee for nonmembers is $299.
The CCS is designed to assess expertise in a particular setting. The bulk of the CCS examination is diagnosis and procedure coding; the CCS, unlike the CCA, includes some questions that are not multiple choice. Health information technologies and data quality and management are among the other tested concepts. The fee for AHIMA members is $299. For nonmembers, it is $399.
Coding specialists who work in physician's office setting may opt for the Certified Coding Specialist-Physician based (CCS-P) credential.
AAPC Certification: The Certified Coding Professional (CPC) assesses competence in doctor's office settings. The COC is a relatively similar credential that assesses competence in hospital outpatient settings; it was formerly known as the PCP-H. The CPC-P, meanwhile, assesses competence in payer settings.
Candidates can check the AAPC website to find out when there will be examinations in their area (https://www.aapc.com/certification/locate-examination.aspx). The fee is $380 ($300 for AAPC students).
Expert coders can pursue certification in their medical specialty. The following is a sampling of those available:
Cardiovascular and Thoracic Surgery (CCVTC)
Chiropractic (CCPC)
Hematology and Oncology (CHONC)
The Certified Inpatient Coder (CIC) is considered an expert certification.
Medical Billing and Coding Education and Training
Students can spend six weeks training — or several years. They will need to know that the program adequately prepares them for their career goals. (Chances are they will be taking an examination where roughly one out of two doesn't pass on a first attempt.) Some students study medical coding in conjunction with a degree in health information administration or health information technology. (In some cases, the student may enroll first in the certificate program, then continue on for an associate's degree.)
The most fundamental courses are medical terminology, anatomy and physiology, and basic coding with ICD-10 and CPT code sets. Physiopathology, pharmacology, insurance reimbursement, and coding coursework are necessary if one wants to tackle the CCS examination without putting in time first in the industry.
A longer certificate program (two or more semesters) will likely include additional supportive coursework such as communications and computer applications. It may also include a significant practicum or apprenticeship program. Some individuals seek an entry-level certification in medical coding, then go through their professional organization for a practicum or apprenticeship experience.
A prospective medical coding student may need to complete prerequisite courses or score satisfactorily on skills tests. Kennebec Valley Community College, for example, lists the following Accuplacer scores as qualifying:
Reading: 80
Computer skills: 80
Sentence skills: 74
Math: 55
Students can also be admitted on the basis of approved college-level courses in lab science, computers, writing, and math. (All medical coding students are expected to complete a lab science course.)
Additional Resources
The Maine Health Information Management Association (MeHIMA) is the state AHIMA association (http://mehima.org).
Maine has three local AAPC chapters: Bangor, Lewiston and Portland (https://www.aapc.com/localchapters/list-all-local-chapter.aspx).