Become a Medical Coder in Louisiana: Attend a Medical Billing and Coding Program to Get the Training Needed for Certification
Louisiana needs medical coders. Not only that, it needs good ones. Medical billing and coding is not infrequently in the news: everything from mistakes or overbilling to efforts made by local organizations and individuals to provide medical coding apprenticeships or other medical billing and coding training.
Formal apprenticeship is not mandatory. It is, however, one way to gain the real-world medical coding experience that companies value. (Another is internship that may be completed as part of an educational program.)
There can be many advantages to becoming an expert medical coder. There are opportunities to advance and earn a good salary. The AAPC, one of two nationally recognized third party certification organizations, reports an average salary of $49,981 for members in the West South Central Region.
Advancement opportunities include auditing, documentation, supervision and training, as well as coding for specialized medical disciplines and complex cases. Medical coders are not always the ones writing in the codes. Sometimes they review work done by others in their organization; they may train practitioners as well as coders. Louisiana was on the top of the list of states that had overbilled Medicaid for fee-for-service in 2015. This can happen for different reasons. Sometimes services may have been provided but something wasn't right about the documentation; it didn't stand up against an audit.
<!- mfunc feat_school ->
Featured Programs:
Sponsored School(s)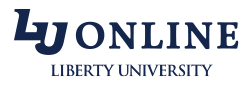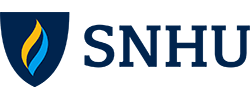 <!- /mfunc feat_school ->
Medical billers and coders aren't state-licensed. Certification is not a legal mandate. But in an era of precise codes and complex regulations, employers are asking for it. Certification may be issued by the AAPC or the American Health Information Management Association (AHIMA).
Select a Louisiana Medical Billing and Coding Topic:
Beginning a Career in Medical Billing or Coding in Louisiana
High school graduation represents a minimum educational level. Some Louisiana employers, though, seek candidates who hold degrees at the associate's level or higher.
One may hear references to facility coding and practice coding. There can be substantial differences in systems used to code procedures, so employers often favor those with experience in similar settings.
Computer literacy is a must. It can be a plus to know industry-specific software.
Medical Coding Certification through the AAPC
The AAPC is known for its Certified Professional Coder (CPC) credential; this has long been the standard for physician's office coding (https://www.aapc.com/certification/). The AAPC also offers two variants: the Certified Outpatient Coder (COC), which is geared toward hospital outpatient coding and the CPC-P, which is geared toward payer settings. The CPC and COC examinations are five hours and 40 minutes. They are open code book. Questions are in multiple choice format.
Upon passing one of these three certification tests, a person will, depending on experience level, be granted full professional certification or apprentice certification. If the person has completed a qualifying education program, the experience period is one year. Otherwise, it is two. A candidate can qualify on the basis of an 80-hour program.
The AAPC offers practicum programs to help people remove their apprentice designation. Real-world practicum experiences are available only in some locales.
AAPC exams are scheduled periodically at sites around the nation. Test dates will vary by location. Candidates can search on the AAPC website (https://www.aapc.com/certification/locate-examination.aspx).
The Certified Inpatient Coder (CIC) certification does not have a formal experience requirement or an apprentice period. However, it is considered expert-level – best not attempted until a professional has been working in a relevant setting for at least two years.
Many specialty certifications are available through the AAPC. Among them are the following:
Gastroenterology – CGIC
Surgical Foot & Ankle – CSFAC
Ambulatory Surgical Center – CASCC
Pediatrics – CPEDC
The AAPC can be reached by telephone at 800-626-2633.
Medical Coding Certification through AHIMA
AHIMA is known for the Certified Coding Associate (CCA) and Certified Coding Specialist (CCS) examinations. The CCA is entry-level. It is a two-hour multiple choice exam. The CCS has traditionally been regarded as the premier certification for hospital-based coding certification. An individual who has had coursework in all specified areas can attempt the examination without experience. The exam is known to be difficult. The first-time pass rate in 2015 was 56%. The examination at this level includes scenarios as well as multiple choice questions.
CCA and CCS candidates will submit application materials to AHIMA, wait for authorization, and then schedule through Pearson VUE. The ATT grants a four-month window. The window may be extended but additional fees will apply.
Career Advancement Opportunities
Employers sometimes define levels of expertise and/ or responsibility. One recent employer, for example, sought a Hospital Coder II, noting that the professional would code complex cases such as same day services. Duties would include abstracting and reviewing. The hire would enjoy one perk that the experienced often enjoy: remote coding.
In many cases, certification and successful experience are enough for advancement. One Louisiana employer recently sought a DRG Coding Specialist; the candidate was to hold a CCS. Another sought a Professional Services Coder I-Compliance who was either a CPC or CCS or held an alternative credential, Certified in Healthcare Compliance (CHC). The CHC is issued by the Compliance Certification Board.
For some high level positions, though, a degree is the expectation. A recent position for Coding Manager listed coding certification as a requirement; the employer noted that candidates with bachelor's degrees in business fields were preferred. The organization asked both coding and supervisory experience. Another company valued the CPC for its Payment Innovations Consultant position but also wanted to see a bachelor's degree or equivalent experience.
A number of recent Louisiana positions reference risk adjustment coding among the competencies or duties.
Additional Resources
The Louisiana Health Information Management Association is the state chapter of AHIMA (http://www.lhima.org).
There are eight local AAPC chapters in Louisiana (https://www.aapc.com/localchapters/list-all-local-chapter.aspx).