Medical Billing and Coding Training in Kentucky is a Key Component Employers Look For
Is the future of medical coding bright? For an answer, one can look to the Kentucky news. Multiple news sources reported in early 2017 that a grant from the Appalachian Regional Commission (ARC) will help several Eastern Kentucky schools with the dual goal of meeting workforce needs and training displaced workers. Medical coding is among the areas slated for inclusion (http://www.wymt.com/content/news/BSCTC-awarded-35M-grant-to-implement-training-411539135.html).
One doesn't have to be displaced from a declining industry to find a place in the medical billing and coding world. There are opportunities for many, including those with academic degrees. One does, however, need to be a competitive candidate. Aptitude and training are both key.
Among the recent developments in the coding world is adoption of the 10th edition of the International Classification of Diseases, or ICD-10 — this ushers in a new era of coding precision. Very precise labeling of medical condition is important for accurate billing and also for research and medical decision making. There are also new payment models that take into account health status and incorporate expected outcomes into payment.
Employers want to see that candidates have the knowledge and know how to apply it. Third party certification is a typical part of the process.
<!- mfunc feat_school ->
Featured Programs:
Sponsored School(s)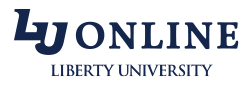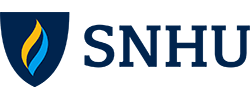 <!- /mfunc feat_school ->
Select a Kentucky Medical Billing and Coding Topic:
Medical Billing and Coding Certification
The two main certifying bodies are the AAPC and the American Health Information Management Association (AHIMA). Each offers multiple certifications.
Choice of certification may be made based on the type of setting where a person plans to code, the preferences of local employers, the examination content and difficulty, and the benefits of professional membership with the respective organization. AAPC examination candidates must hold membership with the AAPC. AHIMA does not require membership but offers reduced fees for those who are members. Both organizations offer a number of benefits to their members. Among them are education, networking, and career development opportunities.
Students who attend schools that have CAHIIM-accredited programs will likely find a strong AHIMA presence. (CAAHIM-accreditation is important for health information technology or health information management degree programs, less important for medical coding certificate programs).
There are significant differences between coding in different settings. A person who codes in a physician's office setting will use the Current Procedural Terminology (CPT) to code procedures while a person who codes in an inpatient hospital setting will use the ICD-10 to code procedures. Both, though, will use the ICD-10 to code diagnoses — combing through approximately 70,000 codes.
About Physician's Office Coding
The AAPC trademark Certified Professional Coder (CPC) exam is geared toward physician office coding. Successful candidates start at the apprentice level (CPC-A) unless they have work experience or hold another qualifying credential. AHIMA also offers a physician's office credential: Certified Coding Specialist-Physician based (CCS-P). The CCS-P is described as mastery-level (http://www.ahima.org/certification/ccsp). It is not intended for graduates just beginning their careers.
Inpatient and Outpatient Coding
AHIMA's best-known credential is the Certified Coding Specialist (CCS), geared toward hospital coding. The AAPC, meanwhile, offers Certified Inpatient Coder (CIC); this is one of the organization's newest offerings. There is no apprenticeship period on this one, but the AAPC considers it an expert-level credential — best not attempted until one actually has two years of experience in an inpatient setting. The AAPC has long offered a hospital outpatient credential; the name was recently changed to Certified Outpatient Coder (COC). This is another one where newcomers to the field start at the apprentice or 'A' level.
Ahima Entry-Level Associate Credentialing
AHIMA also offers an entry-level credential, the Certified Coding Associate (CCA). The setting it is designed for? Any.
There are significant differences between the CCA and the AAPC "apprentice" designation. CCA candidates take a different examination than what they will later take should they desire a more advanced credential.
AAPC Medical Billing Certification
The AAPC offers a Certified Professional Biller (CPB) certification. This is not the only option for individuals who have 'Biller' in their job title, however. The CPC is among the credentials that employers may like to see in their billing department.
The AAPC does not set minimum experience requirements for the CPB. The AAPC does suggest having an associate's degree (as it does for other professional certifications). The CPB candidate should have an understanding of the following (https://www.aapc.com/certification/cpb/):
Types of Insurance
Billing Regulations
HIPAA & Compliance
Reimbursement & Collections
Billing
Coding
Case Analysis
The test taker will use CPT, ICD-10, and HCPCS Level II code books.
AAPC Specialized Coding Credentials
The AAPC also offers a number of specialized credentials. The CRC covers ICD-10-CM as it relates to risk adjustment coding (https://www.aapc.com/certification/crc). Topics include the following:
Risk Adjustment Models
Diagnosis Coding
Documentation Improvement
Compliance
Anatomy/ Pathophysiology/Medical Terminology
Risk Adjustment Models purpose and use
Quality Care
Candidates apply ACA, CDPS, and HCC risk adjustment models. They are expected to understand how risk adjustment models are used for data mining and predictive modeling. The AAPC recommends that candidates either pursue a course in risk adjustment coding or accrue two years of experience before attempting the CRC.
There are many AAPC specialty credentials; these indicate expertise in various types of medical specialty, from pediatrics to outpatient surgery.
Registering for AHIMA Examination
It typically takes an outlay of several hundred dollars to take a certification exam. The CCA is less expensive than most: $199 for AHIMA members.
AHIMA examinations are administered at Pearson VUE testing centers. They are available on an ongoing basis, but candidates will need to submit application materials in advance. AAPC examinations are administered on set dates; these will vary from site to site.
Additional Resources
Kentucky AHIMA members can also participate in the Kentucky Health Information Management Association (http://khima.org). There are seven regional Kentucky associations.
There are ten local AAPC chapters in Kentucky (http://khima.org/). The following are among the educational topics to be presented at local Kentucky meetings in 2017:
Opthamology (anatomy and terminology, review of codes)
Knee Replacement
Living with a Healthy Heart
Many more offerings are available online through the national organization.