Medical Coding Classes in Kansas Set the Course for Certification and Employer Expectations
Kansas medical coders are not licensed. Requirements are set at the employment level. Medical coders are often expected to pursue certification through one of two national organizations, the American Health Information Management Association (AHIMA) or the AAPC (formerly the American Academy of Professional Coders).
Certification as a medical coder is dependent on passing a difficult examination. In many cases, certification is also dependent on meeting prerequisite requirements through education or experience, though there are exceptions. Exceptions include certifications that are designed to be entry-level and those that are designed to be expert-level (where a person would be unlikely to pass unless he or she had had a couple of years of experience in the particular specialty area).
Nationwide, certified medical coders tend to earn more than their uncertified counterparts. The AAPC reports an average salary of $48,314 among certificate holders in the West North Central Region. Coders who hold certifications in multiple areas tend to earn more than those with one – but again, these are likely to be seasoned, successful professionals.
A person can be certified as a biller through examination. Billers and coders often have overlapping duties.
<!- mfunc feat_school ->
Featured Programs:
Sponsored School(s)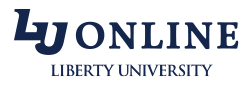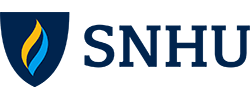 <!- /mfunc feat_school ->
Select a Kansas Medical Billing and Coding Topic:
Medical Billing and Coding Education Options
In order to achieve professional-level coding certification through the AAPC in the most expedient manner possible, a person will need to complete formal education in medical coding. A program as short as 80 hours is creditable (provided the student is indeed adequately prepared for examination). The AAPC lists the associate's degree as recommended but not required.
In order to achieve professional-level certification through AHIMA in the most expedient manner possible, a person will need to take a prescribed set of courses. AHIMA does not require a particular accreditation for coding certification, so long as the required curriculum is included. (Some individuals, though, choose to pursue broader health information credentialing. Those who make this choice will need to pursue CAHIIM-accredited programs and earn academic degrees.)
A number of billing and coding programs are available through state schools. Options range from one year certificate programs to Associate of Applied Science (AAS) degree programs. The Kansas Board of Regents is responsible for determining alignment. The State Business and Industry Committee for Medical Coding has set curricular recommendations. The stated expectation is that the program will prepare students for one of the following certification examinations:
Certified Professional Coder (CPC)
Certified Professional Coder-Hospital (CPC-H)*
Certified Coding Specialist (CCS)
Certified Coding Associate (CCA)
*This certification has become the Certified Outpatient Coder. It is intended for physician coding in a hospital setting.
Programs include medical terminology, anatomy and physiology, and pathophysiology; these are fairly standard expectations around the nation. Programs also include coursework in legal and ethical issues in healthcare; the Kansas Board of Regents notes that this is a course that can be pursued at the secondary or post-secondary level in Kansas (https://www.kansasregents.org/workforce_development/program-alignment/medical_coding).
Some programs focus exclusively on physician's office settings. Students can expect the following coursework, though course names will vary:
Introduction to healthcare coding
ICD-10 coding
CPT coding
Practicum
Other programs offer preparation for both physician's office and hospital settings. They include additional coursework in ICD10 procedural coding and in information technology.
Individuals who are preparing for the AHIMA CCS exam (a more difficult exam than the CCA) will need to make sure that their program includes coursework in pharmacology; this is in addition to meeting medical science coursework requirements identified by the State Business and Industry Committee.
There are also options available through proprietary schools. Some are designed to be completed in just a couple months.
An AAPC-certified medical biller or coder is required to take 36 CEUs every two years. This is if he or she holds just one AAPC credential. An additional credential will mean a slightly higher CEU requirement.
Achieving Certification through AHIMA
Candidate manuals can be downloaded from the AHIMA website (http://www.ahima.org/). An approved candidate will be granted an ATT that authorizes self-scheduling through Pearson VUE. The ATT is valid for four months and can be extended, but additional fees apply.
The entry-level CCA is a two hour multiple choice examination. The CCS is a four-hour examination. It includes eight scenarios; this is in addition to nearly 100 multiple choice questions.
Medical coders who hold one credential (CCA, CCS, or CCS-P) are responsible for completing 20 CEUs.
Achieving Certification through the AAPC
The CPC examination is more than five hours. Though multiple choice, it involves actually coding. Candidates will need to bring code books; allowable code books are listed on the AAPC website (https://www.aapc.com/certification/cpc/#tab-2).
A person who passes the CPC, COC, or Certified Professional Coder-Payer (CPC-P) examination will have an apprentice designation until he or she meets the requirement for employment or training. It is not necessary to meet an experience or practicum requirement before testing.
The AAPC has a relatively new certification, Certified Inpatient Coder (CIC). The CIC examination includes fill-in-the-blank questions as well as multiple choice. The AAPC has not set formal prerequisites but recommends that candidates do not attempt the exam until they have two years of coding experience in an inpatient setting.
Medical coders often work in a particular medical specialty. The AAPC offers expert-level specialty certifications in many areas, including the following:
Ambulatory Surgical Center (CASCC)
Cardiology (CCC)
Emergency Department (CEDC)
Prospective candidates can search for upcoming examinations on the AAPC website (https://www.aapc.com).
Additional Resources
There are five local Kansas AAPC chapters, located in Hays, Lawrence, Overland Park, Topeka, and Wichita (https://www.aapc.com/localchapters/list-all-local-chapter.aspx).
The following are among the educational topics presented at local chapters in 2017:
Resume tips and interview preparation
Coding nightmares (working in groups to code difficult scenarios)
The Kansas Health Information Management Association is the state chapter of AHIMA (http://www.khima.com/).