How do you get a Medical Billing and Coding Job in Indiana? Schooling and Certification are great places to start
The Indiana-based AmeriVeri company notes that accurate medical coding is important for benchmarking, reimbursement, and clinical and financial decision making (http://www.prnewswire.com/news-releases/incorrect-medical-coding-corrupts-the-core-data-used-by-health-care-facilities-has-negative-consequences-throughout-health-care-industry-300276469.html).
What's more, some payers have turned to pay-for-quality, and assigning medical codes is a crucial part of the process. This translates into a high demand for medical coders who have demonstrated that they can code accurately.
Skill is paramount. Medical coding is tricky business. Medical coders are not licensed, but they typically do seek national certification through nongovernmental organizations. Two organizations, the American Health Information Management Association (AHIMA) and the AAPC, enjoy widespread recognition on a national level.
Positions often combine some aspects of both disciplines. Medical billing certification is available from the AAPC. Medical coding certification can be desirable even in a position termed 'Patient Accounts Representative' or 'Biller'.
<!- mfunc feat_school ->
Featured Programs:
Sponsored School(s)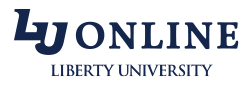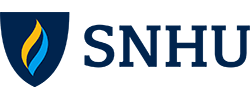 <!- /mfunc feat_school ->
Select an Indiana Medical Billing and Coding Topic:
Medical Billing and Coding Careers and Advancement Opportunities in Indiana
The primary code sets are the International Classification of Diseases (ICD) and the Current Procedural Terminology (CPT); the Healthcare Common Procedure Coding System (HCPCS) is also fairly common. The CPT is used to code procedures in doctor's office settings. The HCPCS includes codes for services not covered in the CPT.
The knowledge base includes far more than these three code sets. Some systems will be relevant only to certain positions, which may be above entry-level. One Indiana employer recently sought a Risk Adjustment Factor (RAF) Coding Specialist. The Risk Adjustment Factor coding knowledge base includes HCC, CDPS, and ACA-HHS as well as private payer models.
Positions can also involve a broader and deeper understanding of clinical documentation. Duties can include reviewing clinical documentation and educating healthcare practitioners.
Billing and auditing also require specialized knowledge. One recent Indiana employer, for example, noted Correct Coding Initiative (CCI) edits among the competencies. The CCI is among the many topics covered on the national billing certification exam.
Medical Billing and Coding Education in Indiana
Medical billing and coding are careers that typically require "some college". The AAPC recommends education at the associate's level, but does not mandate it. Indiana employers often do prefer candidates with associate degrees. The degree will not necessarily be in health information. It may be in another healthcare field. Individual employers may state different preferences.
Professionals who desire AHIMA certification will, in many cases, need to demonstrate that they have had coursework in particular mandated areas (http://www.ahima.org/certification/CCS).
Earning AHIMA Medical Billing and Coding Certification
AHIMA is well-known for its Certified Coding Specialist (CCS) credential; this is designed to meet the needs of hospital-based coding specialists. The organization also offers a Certified Coding Specialist-Physician based (CCS-P) credential. Candidates must be found eligible to test for either of these certifications. Eligibility may be demonstrated through formal education or employment. (A candidate who holds an associate-level certification through AHIMA or a qualifying credential through another organization has a shortened path to eligibility.)
CCS candidates who are applying by education will document coursework in medical terminology, anatomy and physiology, pharmacology, insurance reimbursement, and intermediate/ advanced ICD-10 and CPT coding. Application materials are available online.
AHIMA examinations are offered on an ongoing basis through Pearson VUE. Candidates must first apply to AHIMA and receive Authorization to Test. The CCS fee is $399; the CCA fee, $299. Members enjoy a $100 discount.
The examination includes scenarios as well as multiple choice questions. Candidates use code books.
Some individuals choose to take an easier examination at the entry-level. Mandatory prerequisites for the Certified Coding Associate (CCA) are modest; candidates need only have graduated from high school. However, AHIMA does recommend that candidates take a few courses beforehand unless they have had six months of experience.
Renewal is dependent on meeting a continuing education requirement. (This is the case at both the CCA and CCS levels.)
Professionals can also qualify as coders on the basis of health information certification by AHIMA.
AAPC Medical Billing and Coding Certification
The AAPC is well-known for its Certified Professional Coder (CPC) credential; this is typically used to demonstrate coding proficiency in a physician's office setting. The organization also offers Certified Outpatient Coder (COC) and Certified Professional Coder-Payer (CPC-P) certification. The process is similar, but the content reflects knowledge needed in different types of setting.
Candidates who pass the CPC, COC, or CPC-P examinations often have an apprentice designation at the onset. This is the case unless they have prior experience. The apprentice designation can be removed through practicum or traditional work experience.
Candidates can check the AAPC website to find upcoming examinations in their geographical area (https://www.aapc.com/certification/locate-examination.aspx). Some local AAPC chapters host examinations on a regular basis Indianapolis, for example, lists seven examination dates between March and December of 2017. Candidates must be AAPC members. Testing fees depend on AAPC student status. The full CPC examination fee is $380.
The AAPC also offers Certified Professional Biller (CPB) certification as well as a number of expert-level medical coding certifications. The billing examination includes some coding.
The AAPC, like AHIMA, requires continuing education. The amount depends on the number of credentials held.
Additional Information
The Indiana Health Information Management Association is the state AHIMA chapter (http://www.ihima.org/).There are six regional Indiana AHIMA associations (https://www.ihima.org/regional-associations): Central, Central Western, North Eastern, Northern, South Eastern, and South Western.
There are 12 local Indiana AAPC chapters (https://www.ihima.org/regional-associations). Educational topics are often presented at local meetings; offerings vary. The following are among the topics presented by local Indiana chapters in 2017:
Operative Report Dissection
Genetic Counseling
Make the Most Bang for your Buck as a Coder
Chronic Care Management 2017 Changes
HIPAA Review
Many more opportunities are available through the national organization. Some are online.