Preparing for Certification can be the Key to Success: Medical Billing and Coding School is a Good First Step in Illinois
Why is accurate medical coding important? An Assistant Professor at the University of Illinois-Chicago has noted that there are a number of reasons, including medical safety and public health.
Why should an Illinois student consider a career in medical coding? Again, there are many reasons. The earning potential can be quite good. The AAPC, one of two primary national certifying agencies, cites an average salary of $45,584 for certificate holders in the East North Central Region. Southwestern Illinois College notes a starting salary of about $25,320.
Medical coding is not a licensed profession, but it is a skilled one. There are typically several steps to success: quality education, practicum or work experience, and skill validation; this is accomplished through professional certification. Success also depends on staying current through continuing education.
Medical coding professionals may also have billing as a primary duty. Sometimes, though, an organization hires a separate group of professionals to handle this function. Prospective billers can also pursue education and professional certification.
<!- mfunc feat_school ->
Featured Programs:
Sponsored School(s)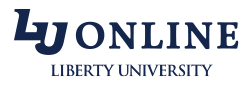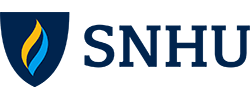 <!- /mfunc feat_school ->
Select an Illinois Medical Billing and Coding Topic:
Medical Billing and Coding Programs in Illinois: Options
Medical billing and coding programs are often non-degree, though some employers do want their coding specialists to hold degrees at at least the associate's level.
There are different types of medical billing and coding certificate programs. Some can be completed within a few months; others take two semesters or more. A basic program may include medical billing and basic coding as well as some foundational coursework.
A longer medical billing and coding certificate program will likely include coursework required by the American Health Information Management Association (AHIMA). Prospective certificate holders who do not qualify by another pathway (such as experience) must have basic medical science coursework as well as coursework in reimbursement methodology and advanced/ intermediate coding. Medical terminology and anatomy/ physiology are among the required medical science concepts.
A longer program may also include additional health information coursework. Many medical coding programs include externship, but this is not universal.
Some students pursue medical coding education at the associate's level. They may opt for accredited health information programs.
Other programs narrow the content. A program may, for example, focus specifically on coding in a physician's office setting.
A program based in Illinois is not the only option. There are several options for medical billing and coding online schools in Illinois that help prepare students for the certification path.
Medical Billing and Coding Certification
AHIMA offers the Certified Coding Specialist (CCS), a certification traditionally used to show expertise in coding for hospital settings. The AAPC offers the Certified Professional Coder (CPC) credential, which is geared toward coding in physician's office settings.
Both organizations offer certifications for multiple settings. A professional can, for example, go through AHIMA to earn Certified Coding Specialist-Physician based (CCSP) credentialing. He or she can go through the AAPC for Certified Outpatient Coder (COC) credentialing.
The AAPC offers many certifications. Included are expert-level credentials in a range of medical specialties. Medical coders can earn certification in risk assessment coding or certification that is specifically geared toward payer settings.
AHIMA and the AAPC both offer entry-level credentialing. A candidate who seeks Certified Coding Associate credentialing through AHIMA will take a different examination than the one that is required for certification as a CCS; it is designed to assess basic competency across settings. A candidate who seeks certification as a Certified Professional Coder-Apprentice (CPC-A) through the AACP will take the CPC examination; once he or she meets all certification requirements, the 'A" will be removed. COCs have a similar process.
Generally, it takes one to two years of experience to remove the 'A' (one if the certificate holder has formal education in medical coding). Practical training completed under the auspices of an educational program may be creditable. The AAPC even offers practicum programs.
Candidates may want to consider the pass rate of different examinations; some examinations have a first-time pass rate under 50%.
The candidate can expect to perform actually coding; this is in addition to answering questions on concepts such as anatomy and physiology and medical coding regulation. Candidates use approved code books – each website will list the specific ones allowable.
Registration for the CCS, CCS-P, and CCA can be downloaded from the AHIMA website (http://www.ahima.org/). AHIMA examinations are available on an ongoing basis at Pearson VUE testing centers. Registration materials for the CPC and specialty examinations can be downloaded from the AAPC website (https://www.aapc.com).
Billing certification is available through the AAPC. However, some billers will do well to pursue a coding credential. (There can be significant overlap of duties.)
Some employers favor AHIMA, others the AAPC. Both organizations are very well-respected. With certification through either, candidates should find plenty of opportunities — so long as they meet other employer expectations.
Certificate holders must meet continuing education requirements in order to maintain their credentials.
Additional Employer Expectations
Employers sometimes administer their own coding examinations. They often note technological proficiency among the skills. They may expect knowledge of industry-specific software.
Employers also cite communication skills: A medical billing or coding specialist may need to communicate with a variety of professionals, including insurance companies and health practitioners.
Medical coding involves analytical skills – one must abstract information from medical records and, in many cases, use professional judgment. Medical facilities may designate different levels of medical coding practice. Presence Health, for example, classifies coding positions as Coder I, II, III, or IV.
Additional Resources
The Illinois Health Information Management Association is the state AHIMA chapter (http://www.ilhima.org). There are three regional associations: Southern, Central, and Chicago area.
There are 19 local AAPC chapters in Illinois (https://www.aapc.com/localchapters/find-local-chapter.aspx).
The following are among the topics scheduled to be presented at local Illinois chapters in 2017:
RAC audits
Risk adjustment coding
2017 CPT updates
A 'tour' of the new UnitedHealthcare website
Many more education and networking opportunities are available at the national level.