Medical Billing and Coding in Idaho
It doesn't matter whether one lives in Boise or rural Idaho. There are opportunities in medical billing and coding. Experienced medical coders can even work from home.
The key is a strong foundation. Coding specialists are not state-licensed, but certification is becoming the standard. The two major certifying agencies are the same around the nation: the American Health Management Association (AHIMA) and the AAPC (formerly known as the American Academy of Professional Coders). Medical coders generally need some post-secondary training. They will not necessarily need academic degrees, though degrees can be advantageous.
Degree level, certification status, and practice setting are among the many factors that influence salary. An AAPC member survey reported an average salary of $49,978 in the Mountain Region (https://www.aapc.com/blog/33226-2015-salary-survey-credentials-tip-the-scale/). Respondents had, on average, been employed in the field for more than 11 years.
Select an Idaho Medical Billing and Coding Topic:
<!- mfunc feat_school ->
Featured Programs:
Sponsored School(s)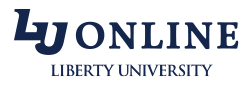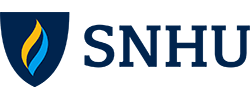 <!- /mfunc feat_school ->
Medical Billing and Coding Professional Association Membership
Professional association membership can be a good idea — right from the start.
Forums offer a chance to stay connected with medical coders around the nation (https://www.aapc.com/memberarea/forums/). Mentorship may be an option.
Medical Billing and Coding Education in Idaho
It is possible to enter the billing and coding field with education at the level of high school graduation. However, employers like the Mayo Clinic require their medical coders to have associate's degrees. The degree will not necessarily be in health information or medical coding. However, health information is the most common one — at least at the Mayo Clinic.
A person who already holds an academic degree may wish to enroll in a shorter program. For some non-degreed students, this will also be a good choice.
An individual who is planning to test for credentials that are beyond the basic will need to enroll in a qualifying program. In order to test as a Certified Coding Specialist, he or she will need coursework in mandated areas. Requirements include anatomy and physiology, disease process, medical terminology, insurance reimbursement, and intermediate/ advanced diagnosis and procedure coding. Some programs are explicitly AHIMA-approved.
There are no minimum requirements to test for lower level credentials. However, there are recommendations. There are also practical considerations. Examinations can be difficult to pass. Some certifications carry an experience requirement; this may be lessened through education. A person who seeks the AAPC's premier credential but does not complete an 80 hour program will have a two-year experience period before he or she can go from Certified Professional Coder-Apprentice (CPC-A) to Certified Professional Coder (CPC) — and this experience may be difficult to come by. Even with formal training, there will be a one year experience period. Some programs offer pre-professional experiences which may help students build their network as well as their skills.
Medical Billing and Coding Certifications
Coding examinations are "open code book". The certification agency will note which code books are allowed. A number of the common examinations are multiple choice. They can, however, be very lengthy. Some do include some open-ended questions. The expected knowledge base includes regulations and basic medical sciences like anatomy and physiology. The emphasis given to different coding systems will vary from one test to the next. There is a difference in procedural code sets used in hospital and doctor's office settings. There are also differences in common or expected procedures. Professional association forums can be an opportunity to discuss examinations in a general sense, including getting a sense of which ones are realistic to attempt at which stage in one's career.
The AAPC CPC examination is heavy on CPT questions; the CPT is the code set used to code procedures in physician's office settings. The COC is heavier on HCPCS Level II coding. The CPC-P includes a significant number of questions on reimbursement methodology in each of the following settings: inpatient, outpatient, and physician's office. Thirteen of the 150 questions cover insurance company concepts.
The CIC differs from the above certification examinations in that it includes some fill-in-the-blank questions; these are based on inpatient coding cases.
Individuals who are testing through AHIMA will submit applications, fees, and qualifying documents to AHIMA (http://www.ahima.org/certification), then wait to have an ATT issued. The CCA costs $299 for nonmembers; the CCS, $399. Members enjoy a $100 discount. The ATT is valid for our months and may be extended, though the candidate can expect to pay a fee for this service. Policies are described in detail in the candidate handbook, which is available for download from the AHIMA website. The ATT authorizes self-scheduling at participating Pearson VUE testing sites (http://www.pearsonvue.com/AHIMA/). There is a Pearson VUE site in Boise. Some students may find the Ogden, Utah; Spokane, Washington; or Helena, Montana site more convenient. They are asked to confirm availability of the specific AHIMA examination sought.
Individuals who are testing though the AAPC will need to seek membership in the organization. They can find lists of upcoming examinations on the AAPC website (https://www.aapc.com). Local AAPC chapters are also a source of information. The fee for the CPC exam is $380 except in the case of AAPC students; they have a reduced fee of $300. The fee allows for one free retake.
Additional Resources
The Idaho Health Information Management Association (IdHIMA) is the state chapter of AHIMA (http://www.idhima.org).
There are five local Idaho AAPC chapters (https://www.aapc.com/localchapters/find-local-chapter.aspx).