Medical Billing and Coding Schools in Hawaii in Combination with Experience can help Pave the Way to Success
Billing and coding specialists can learn — and practice — from just about any location. A Hawaii student has access to online resources as well as traditional ones. Most of the content knowledge is national or even international in scope. However, professionals may benefit from having some familiarity with local systems like the Quest program.
A Hawaii medical coding specialist may eventually work for an organization such as the Queen's Medical Center or Hawaii Pacific Medical Center. Experience is important. An experienced, successful coder may also compete for positions through organizations based in other states. That's because many medical coders work remotely.
Select a Hawaii Medical Billing and Coding Topic:
Medical Billing and Coding Education and Training in Hawaii
A student can elect to study billing, billing and coding, or health information technology. The program may last six weeks — or several years. Degree programs may be in health information or health administration.
<!- mfunc feat_school ->
Featured Programs:
Sponsored School(s)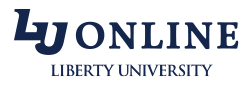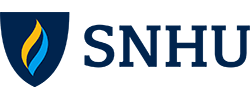 <!- /mfunc feat_school ->
Students may want to consider their certification options at the onset. They will need to meet the educational requirements of their certification agency. (This is if they do not have experience or qualifying credentials.) They will also — in most cases — need to pass a very difficult examination; it will likely be one where only about one in two candidates pass on the first attempt.
There are multiple certifying examinations; most are under the banner of the American Health Information Management Association (AHIMA) or the AAPC.
Some Hawaii employers do list the associate degree as the expected level of experience.
The following coursework is required of students who take the AHIMA Certified Coding Specialist or Certified Coding Specialist-Physician based examination:
Medical terminology
Anatomy and physiology
Intermediate/ advanced coding
Pathophysiology
Pharmacology
Reimbursement methodology
The educational standards set by the other main credentialing body, the AAPC, are more modest – at least officially. The AAPC recommends that candidates have associate's degrees but does not require post-secondary education. In order to be certified through the AAPC, the candidate will need practice coding; he or she will also need an understanding of related concepts such as medical terminology, anatomy and physiology, and regulations.
If one wants to certify through the AAPC by the quickest route, he or she will need an educational training program of at least 80 contact hours.
The educational program may be carried out online. The initial program may include an externship experience. If not, the student or new professional may want to turn to a professional association for help locating one.
The AAPC encourages healthcare facilities to participate in its X-tern program. Those who participate get a chance to earn a few months of work experience, usually unpaid; often the experience serves as a sort of audition for paid employment. There will not necessarily be an AAPC option in all locales. The AAPC also offers a virtual practicum, Practicode, which may be useful for coders working in remote locations. They have the opportunity to work through hundreds of cases. The AAPC credits the practicum as experience. This is from a certification standpoint. Individual employers determine whether it counts as experience from their standpoint.
AHIMA also has many resources for students and new career professionals.
Achieving Coding Specialist Certification through AHIMA
Like other certifications, the Certified Coding Specialist is examination-based. The basic CCS is geared toward coding in hospital settings. A candidate will need to document having met prerequisite requirements before he or she can be approved to test. Registration can be carried out online or printed and mailed (http://www.ahima.org/certification/CCS). An approved candidate is granted a four-month testing window. Examinations are scheduled through Pearson VUE. The CCS had a 56% first-time pass rate in 2015.
The Certified Coding Specialist-Physician based (CCS-P) is, as the name implies, geared toward physician's office settings. The CCS-P had a 45% first-time pass rate in 2015.
A student who has graduated from a CAHIIM-accredited health information may instead take the Registered Health Information Technician (RHIT) or Registered Health Information Administrator (RHIA) exam; examination selection will depend on program level.
AHIMA also has an entry-level certification.
Achieving Certification through the AAPC
The AAPC is the other main certifying body. The 'signature' examination in this case is the Certified Professional Coder (CPC). Candidates may test before meeting prerequisites; they will receive an apprentice designation. This exam is designed to assess competency of coders working in physician's office settings. It includes many questions about the CPT code set (used to code for doctor's office procedures) and a smaller number about the HCPCS code set and about ICD-10-CM diagnostic coding. The Certified Outpatient Coder examination is heavier on ICD-10-CM and HCPCS coding. The AAPC offers many other certifications, including ones that have similar prerequisite requirements and those that do not have official prerequisites but are known to be expert-level — and difficult!
One renowned Hawaii facility recently posted an ad for a coding specialist who held the CPC or Certified Risk Adjustment Coder (CRC). The CRC is designed for professionals who are part of risk adjustment or value-based systems. A candidate will need to be an excellent medical coder and also have other discipline-based knowledge such as risk adjustment auditing. Risk adjustment models include the HCC, CDPS, and HHS.
The AAPC also awards medical billing certification as well as certifications in specialty medical branches such as the following:
Anesthesia and Pain Management – CANPC
Emergency Department – CEDC
Hematology and Oncology – CHONC
Plastics and Reconstructive Surgery – CPRC
Upcoming examination dates are available from the AAPC (https://www.aapc.com/certification/locate-examination.aspx).
Additional Resources
Hawaii medical coders and billers may benefit from professional association membership at the national and state or local level. Hawaii has three local AAPC chapters: located in Hilo, Honolulu, and Wailuku (https://www.aapc.com/localchapters/find-local-chapter.aspx). Among the 2017 local chapter events are 2017 CPT Coding Updates and 2017 HCPCS Code Updates. The state AHIMA chapter is the Health Information Management Association of Hawaii (http://www.himah.org).