Become a Medical Billing and Coding Specialist in Florida: Employers value education and real-world experience
There is a lot going on in Florida healthcare, and there's a lot going on in Florida health coding! Florida has healthcare facilities that are nationally ranked in many specialty areas.
Medical billing and coding professionals may be hired directly by providers such as Tampa General and Baptist Health Medical Group or may work for employment services. Some medical coders specialize in areas such as surgical coding. Medical coding specialists nationwide, though, often find doctor's office coding an easier place to start.
Select a Florida Medical Billing and Coding Topic:
Preparing for a Career in Medical Coding in Florida
Coding is growing ever more complex. Employers value education and real-world experience. Coding specialists are not licensed. However, third party certification is often required at the employment level.
<!- mfunc feat_school ->
Featured Programs:
Sponsored School(s)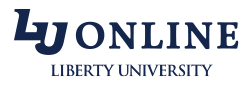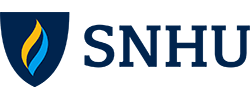 <!- /mfunc feat_school ->
There are many types of education. A student may complete an introductory program in six weeks or spend several years earning coding certification in conjunction with an academic degree. Programs differ in the level and complexity of coding coursework, the amount (if any) of coursework in related health information disciplines, the amount (if any) of general supportive coursework such as composition or computer skills.
The AAPC, a third party certification organization, recommends that candidates have education at the associate's level. Some Florida employers do note the associate's degree as the expected educational level in their job postings.
Some Florida schools require students to take a placement test or complete prerequisite courses prior to admission.
Opportunities for Advancement in Medical Billing and Coding
There are many opportunities for advancement. The following are examples:
Training: This becomes particularly valuable during times that coding is undergoing change — as it did recently with the implementation of the ICD-10 coding system. ICD-10 was a big shift, but it won't be the last. The ICD-11 is already underway, though it may be quite a few years before the United States implements it.
Auditing: Auditing is necessary to make sure that coding is in compliance with regulations. An auditor must be adept at abstracting information from medical records.
Risk Adjustment: Risk adjustment payment models take into account the patient's overall condition, including co-morbidity as well as severity; they use what's normal or expected as a springboard for determining payment. A number of Florida employers seek professionals who can perform tasks related to risk adjustment, including coding, auditing, and training.
The work activities of a medical coder can be more varied than one would imagine. One recent job posting noted that the incumbent would create pilot projects and test studies for coding strategies.
Some medical coders become experts in particular medical specialties. More fundamental is having expertise coding in the same general type of setting; there are significant differences in code sets used in physician's offices and in hospital settings.
Education and training are ongoing. This is necessary to keep up with change, but is particularly important for those who want to advance.
Achieving Medical Coding Certification
Employers often expect certification through one of two national third party organizations, the AAPC or the American Health Information Management Association (AHIMA).
There are many similarities. Both set prerequisite requirements for their most common professional-level certifications. AHIMA emphasizes education slightly more. However, both have multiple pathways that allow for different combinations of education and experience. Both offer an entry-level credential that can be attained without prerequisites. Both organizations require a lengthy examination that includes some open book coding.
In each case, candidates can expect to pay several hundred dollars for testing. AHIMA examinations are self-scheduled through Pearson VUE. AAPC examinations are administered on set dates; candidates can search by date for upcoming examinations.
Individuals who pursue entry-level credentialing trough AHIMA take a different test than the one that will ultimately be required for the higher credential. Those who pursue entry-level credentialing through the AAPC take the same exam that will later be required for Certified Professional Coder (CPC) status.
The AAPC offers far more specialty examinations.
There are differences in course content. Some employers favor one organization over the other. AAPC certification is dependent on holding organizational membership as well as meeting standards. AHIMA does not mandate membership but offers an examination discount to members. The two organizations offer varying benefits to their members. This is something professionals may want to consider when choosing their certifying agency.
The AAPC externship and mentoring program is open to all apprentices, regardless of post-secondary educational background. AHIMA also offers many benefits to students and new graduates regardless of programmatic accreditation (http://www.ahima.org/membership).
Attaining Experience
Externships are an opportunity to gain real-world experience. They may be included as part of the initial education program or pursued separately. The AAPC's Project X-Tern is generally unpaid but can be a step up to paid employment. Externs are evaluated using forms provided by the AACP.
Participation in the AAPC's online program, Practicode, can also mean a shortened time to removal of apprenticeship designation. Participants use real medical records to practice abstracting and coding. The experience mimics real-world experience. However, employers do sometimes specify that they want coders who have worked in the profession.
Some employers want a little; they may, for example, ask six months of coding in conjunction with six months of clerical work. Some want several years in the particular specialty area. Positions that are more specialized or carry more responsibility often have higher salaries.
Additional Information
Florida boasts more than 25 local AAPC chapters. Among the 2017 chapter events are the following:
Combination and multiple codes
2017 coding changes
Billing for hospice under Medicare
Top 5 cardiothoracic diagnoses
Coding roundtable
The Florida Health Information Management Association (FHIMA) is Florida's AHIMA affiliate (http://www.fhima.org/). There are nine FHIMA regions.