Medical Billing and Coding Schools in DC offer a pathway to Certification and Opportunity
The District of Columbia strives for high-caliber medical care – and high caliber medical coding. Employer standards are set high.
The body of knowledge and skill set are the same as other states. Medical coding specialists typically need to be proficient with the following code sets: the International Classification of Diseases (ICD), Current Procedural Terminology (CPT), and Healthcare Common Procedure Coding System (HCPCS). They may also need familiarity with other systems such as Diagnosis-Related Group (DRG) assignments.
Professionals will also need some knowledge of regulations and of the needs of different types of health facility, for example, Federal Qualified Health Care Centers (FQHCs).
Select a DC Medical Billing and Coding Topic:
<!- mfunc feat_school ->
Featured Programs:
Sponsored School(s)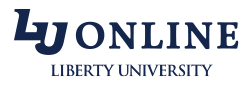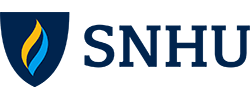 <!- /mfunc feat_school ->
Washington DC Medical Coder Career Options
The following are among DC's hospitals and health systems:
Bridgepoint Hospital
Children's National Health System
George Washington University Hospital
Howard University Hospital
Medstar
Psychiatric Institute of Washington
Children's National is nationally ranked in 10 specialty areas. Medstar, meanwhile, recently opened a new facility, the Nancy and Harold Zirkin Heart & Vascular Hospital.
There's a lot to aspire to – and ultimately, a lot of career options! Some experienced medical coders prefer to work from home rather than work at a facility. Some aspire to leadership roles. Coding and billing specialists can advance into positions like the following: billing specialist, revenue cycle liaison coding auditor, coding operations manager, or medical coding reviewer.
The first position may be the most difficult to obtain. Nationwide, it is often easier to secure a first position in a physician office setting than in a hospital setting.
Medical Billing and Coding School in DC
Many employers in the DC area list the associate's degree as a preferred or required qualification. Some even prefer candidates with bachelor's degrees. The preferred major may be health information. Other employers, on the hand, just want to see that candidates have had preparation in core areas like medical terminology. Employers may note high school graduation or equivalency as the minimum educational level.
A degree seeker may want to consider which certifications he or she plans pursuing at the very onset – even before choosing an educational program. Some programs are organized to meet the needs of a particular certifying body.
Employers also value experience highly. Some programs include externship. Those who do not complete externship as part of a formal education program may have the option of completing one later.
Achieving National Certification as a Medical Coder
AHIMA Certifications: The American Health Information Management Association (AHIMA) has a strong presence in Washington DC. AHIMA offers several relevant certifications. Candidates can take the Certified Coding Specialist (CCS) or Certified Coding Specialist-Physician based (CCS-P) examinations without coding experience if they have completed mandated coursework. Programs must include basic medical science coursework in the following areas:
Medical terminology
Anatomy and physiology
Pathophysiology
Pharmacology
Programs must also cover the following discipline-specific coursework:
Reimbursement methodology
Intermediate/ advanced CPT and ICD procedural and diagnostic coding
Candidates must document having met prerequisite requirements before they are allowed to test. An individual may test for Certified Coding Associate (CCA) without documenting these courses. However, AHIMA recommends that candidates have medical terminology, anatomy and physiology, and basic coding. Even the CCA is difficult. In 2015, the first-time pass rate was 60%. (Candidates should be aware, too, that the CCA does not carry the same prestige.)
The Registered Health Information Administrator (RHIA) and Registered Health Information Technician (RHIT) certifications are also well-respected in DC. Both require degrees. In most cases, the student must complete a program accredited by the Commission on Accreditation for Health Informatics and Information Management Education (CAHIIM) to sit for a health information exam.
AAPC Certifications: The AAPC issues the Certified Professional Coder (CPC) credential, which is focused on the needs of medical coders who work in physician's offices and similar settings. This is the best-known and most frequently referenced AAPC certification.
The organization also offers certifications applicable to other settings, including inpatient, outpatient, and payer. The CPC, Certified Professional Coder-Payer (CPC-P) and Certified Outpatient Coder (COC) all require one or two years of experience; the amount is dependent on education. It is not necessary to hold a degree to get credit for education – just to have completed a program. Candidates may test before meeting education/ experience requirements but will have an apprentice designation.
The AAPC also offers a billing certification and a number of additional coding certifications applicable to specialized roles or specialized medical settings. Candidates who wish to test through the AAPC can consult the website for test dates and locations (https://www.aapc.com/certification/locate-examination.aspx).
Additional Resources
The District of Columbia has its own AHIMA chapter (http://www.dchima.org). Many additional resources are available at the national level, including some for students and entry-level professionals.
Although DC does not, as of early 2017, have an AAPC chapter, billing and coding specialists can join the organization at the national level. This step is necessary if the individual will be pursuing AAPC certifications. This also means access to more resources. AAPC apprentice level certificate holders can compete for externships – no particular programmatic accreditation is required. Some resources are available to all via the website. The AAPC has an online employment forum. Employers frequently post positions. Job-seekers can also post their resumes and/ or share tips.