Medical Billing and Coding training in Connecticut can be a short pathway to a challenging and lucrative career
The Connecticut Area Health Education Center (AHEC) has painted a promising picture of the medical coding profession – a salary of about $50,000, a training period that is relatively short. Among the skills that are necessary for success are analysis and problem solving, attention to detail, and ability to meet deadlines (http://healthcareersinct.com/health-career-listings/health-information-communications/medical-coder/).
Coding is a challenging profession. Precise coding is important for reimbursement and compliance. Sometimes it is even used for health research. A Yale University professor is among the researchers who have been granted access to billing claims from the Blue Cross Blue Shield Association. He will be linking cancer screening and the various factors that influence screening – including cost – to outcomes.
Today's code sets are far more precise than those used in the past. Coders become fluent in using code sets with tens of thousands of diagnostic and procedural codes. Payment systems are also becoming more complex. Some use alternative models like value-based care. Success is dependent on mastering a lot of material — and on demonstrating it. Billing and coding professionals are not licensed, but they do seek out professional certifications. The two main certifying bodies are the American Health Information Managers Association (AHIMA) and the AAPC.
Select a Connecticut Medical Billing and Coding Topic:
<!- mfunc feat_school ->
Featured Programs:
Sponsored School(s)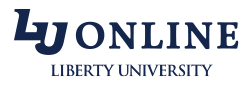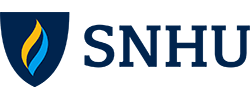 <!- /mfunc feat_school ->
Medical Billing and Coding Educational Foundations
Medical billing and coding courses give students the medical/ health coursework necessary to make sense of patient charts and communicate with health professionals. They introduce students to major coding systems.
Some medical billing and coding programs can be completed within a few months; others take two or more years. Connecticut AHEC recommends an associate degree in medical billing and coding , while noting that there are significantly shorter programs. Some Connecticut employers do like to see an associate's degree. For others, a diploma at the high school level is adequate — provided that the professional has proved himself or herself.
Individuals can use educational programs to shorten the path to professional level medical coding certification. Examination is part of the certification process, but it's not enough – not if one wants one of the industry's leading credentials. Individuals who certify through the AAPC will need to demonstrate one or two years of experience, depending on education level. 80 hours of education can be credited as a year.
Individuals who choose to certify through AHIMA can meet prerequisite requirements by completing coursework in the following areas: anatomy and physiology, pathophysiology, pharmacology, medical terminology, ICD and CPT coding, and reimbursement methodology. Coding must be at the intermediate/ advanced level.
There are many ways to meet standards. Programs may be pursued online or in traditional academic settings. A certificate program may include additional coursework such as medical office management. The curriculum may be geared toward the requirements of a particular certifying body. Coursework may include examination preparation. Some programs include internship. Internship can be credited as CPC-qualifying experience. It can also enhance credibility in the eyes of perspective employers.
There are a number of possible funding sources. Some Connecticut courses are Workforce Opportunity and Innovation Act (WOIA) eligible.
Additional Employer Expectations
Employers often value previous healthcare experience. This doesn't mean, however, that the employer won't desire discipline-specific training. The employer could, for example, accept an RN or LPN license in combination with coursework en lieu of the usual certifications.
Billing and Coding Certifications
Certification is often an employer expectation. Certified coding professionals typically earn more than their uncertified counterparts. The AAPC sent a salary survey to its members in 2015. The average salary for the New England Region was figured at $52,153.
The most frequently referenced certifications are the AAPC Certified Professional Coder (CPC), the AHIMA Certified Coding Specialist (CCS), and their variants. The CCS credential is geared more toward hospital settings while the CPC is geared more toward office settings. Variants include the AHIMA Certified Coding Specialist-Physician based (CCS-P), the AAPC Certified Professional Coder-Payer (CPC-P), and the AAPC Certified Outpatient Coder (COC); the COC was formerly known as the Certified Professional Coder – Hospital Outpatient (CPC-H) and is still occasionally referenced as such.
Certification is dependent on passing an examination and, in many cases, meeting prerequisite requirements. The AAPC CPC, CPC-P, and COC credentials all require experience.
The Certified Inpatient Coder (CIC) has no apprentice designation but the AAPC recommends an associate's degree also recommends that candidates not test until they have had an inpatient coding course or accrued two years of experience. The AAPC offers a certification for billers. However, employers sometimes like to see CPCs even in positions marked "biller".
Also available are certifications for medical specialties. These are based on real-world application. The AAPC has not set a minimum experience level for these but notes that they are not designed for professionals who have just a little experience – they are tough! The AAPC website includes information about each (https://www.aapc.com).
Individuals seeking AHIMA credential CCS or CCS-P credentials will need to meet coursework requirements if they are entering the field without experience or other relevant credentialing; requirements can be met with education at the certificate level. Exam application materials are available from the AHIMA site (https://www.ahima.org/certification-careers/certification-exams/).
Coding certification must be maintained through continuing education. The number of credentials determines the requirements.
Additional Resources
Connecticut boasts six local AAPC chapters. They are located in Bridgeport, Danbury, Hartford, New Haven, Norwich, and Torrington/Waterbury (https://www.aapc.com/localchapters). Billers and coders can click the appropriate one to contact officers or see if there are upcoming events scheduled. There are many additional AAPC resources available at the national level.
The Connecticut Health Information Management Association is the state AHIMA chapter (http://www.cthima.org). The organization has a nearly 90-year history.