Become a Medical Coder in Arkansas: Entry Level Medical Billing and Coding Jobs to Advancing Your Career
Medical billing and coding is become more advanced and more specialized, and Arkansas professionals are rising to the challenge.
Specialists assign codes for medical diagnoses, procedures, and equipment. The number of codes is vast — far beyond that that a person can learn by memory; still, coders need skill to abstract information from medical records and apply the most descriptive ones. The ICD is used for both diagnostic and procedural coding in hospital settings.
The newest version of the ICD, which was implemented in late 2015, includes approximately 70,000 procedural codes. Coding specialists who work in doctor's offices use another code set, the CPT, to code for procedures. The discipline-specific knowledge base extends beyond these two systems. Some specialists have expertise in alternative payment systems.
Although billing and coding specialists are not licensed, they are frequently certified. Credentialing can lead to increased earnings. The AAPC, an industry-leading certifying organization, reports an average salary of $49,881 in the West Central Region; this is based on a survey of the organization's own members.
<!- mfunc feat_school ->
Featured Programs:
Sponsored School(s)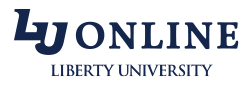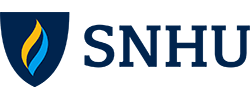 <!- /mfunc feat_school ->
Select an Arkansas Medical Billing and Coding Topic:
Arkansas Employer Expectations
Medical billing and coding specialists are not required to hold academic degrees. However, formal academic coursework can facilitate entry into the field. Recent Arkansas medical and billing job postings provide insight into employer expectations.
One employer cited coursework in anatomy, physiology, medical terminology, and coding among the expectations (along with high school diploma or GED).
Another sought a coder who had pursued a health information management or technology program or taken courses in advanced coding through a vocational school or college.
Yet another simply noted that graduates of billing and coding programs were preferred.
Among the skills that may be noted for biller: data entry skills and good typing. Some employers give their own screening examinations to assess billing and coding skills. Employers often seek billing and coding specialists who hold certification through the industry leaders: the AAPC or the American Health Information Management Association (AHIMA). Some state a preference for one or the other.
Medical Billing and Coding Education in Arkansas
Medical billing and coding programs provide students with the health and medical knowledge necessary to abstract information from charts and communicate with healthcare professionals. They give them practice applying the coding systems that are used in different healthcare settings. They help them understand regulations and place their work in a broader context.
Some billing and coding programs have a dual goal: to give students the skills to be successful on the job and to prepare them for particular certification examinations.
Arkansas programs are organized in a variety of ways. Students do not need to complete their entire program at the onset. They may have the option of completing a basic program, then completing additional modules applicable to advanced coding in different settings. 80 hours is sufficient for those who seek certification through the AAPC; those who have 80 contact hours of education can reduce the experience requirement for full professional certification from two years to one.
It is also an option to complete a certificate of proficiency, then continue on for a technical certificate. The initial certificate may be achieved in a single semester. The second semester may include more advanced science coursework as well as more advanced coding classes and practicum experiences. Reimbursement methodology might also be considered an advanced course.
This organizational structure can be ideal for a person who plans to seek certification through AHIMA. At the Certified Coding Specialist (CSS) level, individuals who do not have experience or hold closely related credentials must complete a prescribed curriculum. Courses include the following:
Anatomy and physiology
Pharmacology
Medical terminology
Pathophysiology
Intermediate/ advanced ICD and CPT coding
Reimbursement methodology
A student can test at the CCA level before completing the program or meeting prerequisites. There are no formal academic requirements, but AHIMA recommends that candidates who do not have experience take anatomy and physiology, medical terminology, and basic coding before testing.
Some students enroll in degree programs at the onset. They may combine coding coursework with coursework in other areas of health information management.
Medical billing and coding coursework is available online.
Billing and Coding Certifications
Individuals who certify at the CCS (full professional) level through AHIMA will wait to test until they have met prerequisites. AHIMA examinations are administered at Pearson VUE assessment centers. Candidate guides can be downloaded from the AHIMA website (http://www.ahima.org/certification).
Coding specialists who test for the AAPC CPC credential may test before they have met all requirements. However, they will have an apprentice designation on their certification until all requirements have been met. Those who test for the Certified Professional Coder-Physician (CPC-P) or Certified Outpatient Coder (COC) credentials have a similar process.
The process for biller is different. There is no associate or entry-level certification. There is no list of mandatory courses. However, AHIMA does recommend having an associate's degree.
The AAPC also offers a number of certifications at the expert level. Among them are the following:
Interventional Radiology and Cardiovascular – CIRCC
Emergency Department – CEDC
Surgical Foot & Ankle – CSFAC
Both AHIMA and the AAPC set continuing education requirements. Requirements depend on the number of certifications held.
Additional Resources
Medical billing and coding professionals can use professional associations to help them stay on top of their profession.
The Arkansas Health Information Management Association (ArHIMA) is the state AHIMA association (http://www.arhima.org/). National membership is a co-requisite; a professional becomes an ArHIMA member by setting his or her designation to Arkansas. ArHIMA notes that most members are professionals who hold AHIMA certification. However, this is not required.
ArHIMA hosts an annual convention; the website is also a source of information, from health information news to educational opportunities.
There are seven local AAPC chapters in Arkansas (https://www.aapc.com/localchapters/find-local-chapter.aspx).