Become a Medical Billing and Coding Specialist in Arizona: Valuable knowledge and skill sets can be obtained via Medical Billing and Coding Training in Arizona
Arizona has a strong need for billing and coding specialists who are prepared to meet the current needs of the healthcare industry; these are very different from those of a few years back.
The knowledge and skills set is vast. Coders often need to abstract medical information. The ICD-10 is the diagnostic coding system now in widespread usage; it is far more complex than the previous ICD-9 system. In hospital settings, the ICD-10 is also used for procedural coding. However, other settings use an alternative system, the CPT. Coders may need experience with various classification systems, for example, Diagnosis-Related Groups (DRGs).
Billing and coding professionals are not licensed but are often expected to hold certification through third parties. Certification is nationwide, as is the bulk of the knowledge and skills base. However, professionals do need to know how to access locally relevant information. Some employers ask familiarity with the Arizona Health Care Cost Containment System (AHCCCS), Arizona's Medicaid system. AHCCCS policy is among the many areas where professionals can develop specialized skills. Often, coding specialists become experts in coding for specialty medical care.
Some medical billing and coding specialists progress to roles like consultant. Success takes experience. The journey often begins with formal education.
<!- mfunc feat_school ->
Featured Programs:
Sponsored School(s)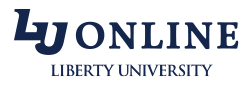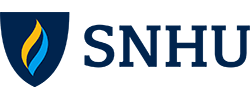 <!- /mfunc feat_school ->
Select an Arizona Medical Billing and Coding Topic:
Medical Billing and Coding Certifications
Many Arizona employers ask for certification through the American Health Information Management Association (AHIMA) or the American Association of Professional Coders (AAPC). Both offer examination-based certifications.
AAPC Credentials: The AAPC offers the Certified Professional Coder (CPC) certification, arguably the industry standard for coders who work in office settings. The CPC requires one to two years of experience. However, candidates can take the examination prior to attaining the experience and can achieve the Certified Professional Coder-Apprentice (CPC-A) designation. The AAPC itself is a potential resource when it comes to removal of the apprentice designation. Certificate holders may have the opportunity to participate in externship programs.
A related credential, the CPC-P, is for coders who work for payers; the process is similar. Candidates who lack experience can achieve CPC-P-A, an apprentice level designation.
The AAPC also offers Certified Professional Biller (CPC) certification and a number of other coding certifications, for example, Certified Inpatient Coder, and Certified Risk Adjustment Coder. Many are geared toward the needs of particular medical specialties. The following are among them:
Hematology and Oncology
General Surgery
Surgical Foot and Ankle
Upcoming AAPC dates and locations are listed online (https://www.aapc.com/certification/locate-examination.aspx). The examination is lengthy; candidates used approved code books.
AHIMA Credentials: AHIMA offers Certified Coding Associate (CCA) certification and Certified Coding Specialist (CCS) certifications.
For the CCA, AHIMA sets no minimum education level beyond high school. However, the organization recommends six months experience or completion of a medical billing and coding program that includes core content (anatomy and physiology, medical terminology, basic coding).
The CCS has higher prerequisites. There are several pathways. To qualify by education; one needs a range of courses: anatomy & physiology, pharmacology, pathophysiology, medical terminology, reimbursement methodology, and intermediate/ advanced diagnostic and procedural coding.
AHIMA examinations are offered in cooperation with Pearson VUE. They are available in Arizona in Chandler, Phoenix, and Tucson. There are many other sites around the nation. Candidates are advised to check that the particular exam sought is offered at the desired site (www.pearsonvue.com/ahima).
Arizona Medical Billing and Coding Education Options
The AAPC notes that an associate's degree is a recommended, but not required, certification prerequisite. One can meet AHIMA expectations with coursework at the certificate level.
Prospective billers and coders may pursue certificates or academic degrees. Degrees may be in coding or in the broader arena of health information management. Employers may also value degrees held in other fields.
A coding program will typically include coursework in medical terminology and anatomy as well as procedural and diagnostic coding. There are many options. Billing and coding programs may be focused on hospital or physician coding or may be more comprehensive. Programs may include computer skills: both general and discipline-specific.
Students may need to demonstrate readiness. Pima Community College, for example, uses Accuplacer scores. The following are expectations for Professional Medical Coding Specialist (current as of early 2017):
Reading: 56
Sentence Skills: 70
Arithmetic: 32
PCC seeks prior medical office experience. Some programs, however, do not have this mandate.
Some Arizona coding programs are Workforce Opportunity and Investment Act (WOIA) eligible.
Career Opportunities
Coding is a difficult skill; accuracy is paramount. Employers may also want familiar with particular computer programs. They may set typing requirements. Some employers seek professionals with bilingual English/ Spanish proficiency.
The AAPC reveals that in a 2015 survey sent out to members, respondents from the Mountain region reported an average annual salary of $49,978 (https://www.aapc.com/resources/research/medical-coding-salary-survey/). Salaries of AAPC professionals are higher than those of the profession as a whole. Education is among the other factors that influence earnings.
Some Arizona employers hire remote coders. Arizona applicants may find themselves competing with candidates from throughout the West coast.
Arizona Professional Organizations
Arizona billing and coding specialists may wish to maintain ties with national organizations and their state and local affiliates. The AAPC cites fully eleven Arizona chapters, among them, Yuma, Prescott, Casa Grande, and Tucson; the greater Phoenix area boasts multiple chapters (https://www.aapc.com/localchapters/find-local-chapter.aspx). Coders may click on their region to contact officers or find out if there are upcoming events.
The Arizona Health Information Management Association is another option. An AHIMA affiliate, AZHIMA is a professional organization for health information specialists with different specialties, including coding (http://www.azhima.org). The merit scholarship competition is open to members enrolled in accredited health information programs.