Alaska Medical Billing and Coding Programs Help to Prepare Students for Certification as well as to be Skilled and Proficient Medical Coders
The billing and coding profession is undergoing evolution and change – both in Alaska and in the contiguous states. Alaska professionals have the same responsibilities, and thankfully, they have many of the same opportunities as well. Medical billing and coding education can be pursued online; this is the case with both initial training and continuing education.
Ultimately, medical coders may work from remote locations. Some work from their own homes. In some instances, candidates will compete with those located in other Western states – and even beyond. Prospective coders should be aware, though, that employers typically want to hire experienced coders into these positions. Professionals generally need to put in some time at a healthcare facility. In some cases, candidates may be considered on the basis of having earned an accepted certification at the full professional level.
The following are among the many hospitals, medical centers, and health systems in Alaska:
Alaska Regional Hospital
Alaska Native Medical Center
Alaska Tribal Health Center
Fairbanks Memorial Hospital
Providence Alaska Medical Center
Southeast Regional Health Consortium
Sitka Medical Center
Select an Alaska Medical Billing and Coding Topic:
<!- mfunc feat_school ->
Featured Programs:
Sponsored School(s)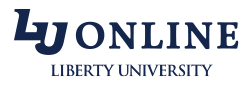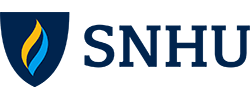 <!- /mfunc feat_school ->
Medical Billing and Coding Professions
Medical coders attach code to diagnoses, procedures, and equipment. The International Statistical Classification of Diseases and Related Health Problems (ICD) is used for diagnostic and procedural coding in many settings. The latest version, the ICD-10, includes approximately 70,000 codes each for diagnoses and procedures. A new era of precision, accountability, and tracking means a new era of complexity.
While the ICD-10 is now in common usage, it is sometimes still necessary to have knowledge of ICD-9.
There are other systems and code sets in use. Doctor's office and outpatient procedures use the Current Procedural Terminology (CPT) code set to code for procedures. The Healthcare Common Procedure Coding System (HCPCS) allows professionals to code for some services not included in the CPT.
Some employers seek coding specialists who are knowledgeable of risk adjustment systems like Hierarchical Condition Classification Coding (HCC) – this is because reimbursement is now often tied to documentation of a patient's overall condition.
Medical billers need some knowledge of coding. They also need an understanding of the medical claims life cycle.
Medical Billing and Coding Education
It takes a lot of education – and practice – to be skilled and efficient.
According to materials put out by the Rural Health Area Health Education Center, medical coding specialists need a medical science background (anatomy and physiology, disease process, medical terminology, and pharmacology) as well as procedural knowledge of coding; employers expect specific coursework (http://www.healthcareersinalaska.info/index.php/health_careers/info/medical-coding-specialist).
The American Health Information Management Association (AHIMA) offers further clarification of what these courses may be. At the Certified Coder Associate (CCA) level, AHIMA-recommended courses include anatomy and physiology, medical terminology, and basic ICD and CPT coding. Candidates should be aware that the CCA is not quite a professional level certification.
At the Certified Coding Specialist (CCS) level, formal education in coding is required unless an individual can demonstrate qualifying experience or credentialing. Courses include anatomy and physiology, pathophysiology, pharmacology, medical terminology, reimbursement methodology, and intermediate/advanced ICD and CPT coding.
Billing and coding are overlapping disciplines that require some of the same skills. Content may be narrowed so it can be mastered in a shorter time period. The student may, for example, focus on billing. Programs may go by various names such as healthcare reimbursement.
Some coding programs articulate to broader health information degree programs.
Medical Billing and Coding Certifications
AHIMA and the AAPC are the industry's main third party certification organizations.
The best-known AAPC credential is the Certified Professional Coder (CPC). The Certified Professional Coder-Payer, and Certified Outpatient Coder credentials are variants, tailored to coders who work in different settings. Each requires work experience. Prior to attaining the experience, a person is certified but the credential carries an apprentice designation; a CPC-A is not quite the same as a CPC.
The experience requirement can be reduced from two years to one year for coders who have completed educational programs in coding. The AAPC offers other options to help remove the apprentice designation. One option is Practicode, an online intern program.
AHIMA coding certifications include Certified Coding Specialist (CCS) and Certified Coding Specialist- Physician based. Alaska employers may also reference the Registered Health Information (RHIT) Technician and Registered Health Information (RHIA) credentials. These are more broadly focused credentials earned by health information professionals who have completed CAHIM-accredited health information programs (or, in some cases, qualifying international programs).
AHIMA contracts with Pearson VUE for examination administration. There is a Pearson Vue Center in Anchorage (https://www.aapc.com/certification/locate-examination.aspx).
Additional Resources
Professional associations help Alaska coders stay connected.
Alaska boasts a state AHIMA chapter, the Alaska Health Information Management Association (http://www.akhima.org). AKHIMA can provide information about continuing education for coding specialists and other health information professionals.
There is also an AAPC Chapter in Alaska (https://www.aapc.com/localchapters/find-local-chapter.aspx). Upcoming exams and chapter meetings are posted online. Medical coders who live in remote areas may wish to access webinars and participate in online forums through the national AAPC website (https://www.aapc.com).