Look into Medical Coding Certifications Prior to Going to a Medical Billing and Coding School in Alabama
The ICD-10 code set that medical billers and coders rely on is huge. It includes approximately 70,000 codes each for diagnoses and for procedures that are performed in hospital settings. (Doctor's office procedures use a separate code set.)
Some Alabama doctors were concerned about ICD-10 implementation. Would rural parts of the state be unduly impacted? Would practitioners be paid fairly? Some sought to delay implementation. Some laugh about codes they didn't expect once in a lifetime to use.
But ICD-10 has arrived — in Alabama and around the nation – and the industry responded. The way to learn the new coding system? Enroll in a medical coding program. Coding specialists who studied or worked in the past will need to do a little extra study.
It may be helpful to consider the available certifications even before making educational decisions. There are two main certifying agencies: both third party, both nationally recognized.
<!- mfunc feat_school ->
Featured Programs:
Sponsored School(s)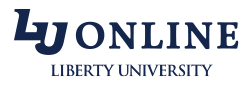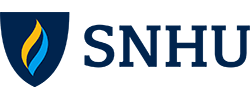 <!- /mfunc feat_school ->
Select an Alabama Medical Billing and Coding Topic:
AAPC Certification
The Certified Professional Coder (CPC) is geared toward physician's office coding. As such, it places a good deal of emphasis on the Current Procedural Terminology (CPT). The test includes 10 questions each on the following content areas:
10,000 series CPT
20,000 series CPT
30,000 series CPT
40,000 series CPT
59,000 series CPT
60,000 series CPT
Evaluation and management
Radiology
Laboratory/ pathology
Medicine
ICD-10-CM diagnosis
Also covered are the following:
Anesthesia
Medical terminology
HCPCS Level II
Coding guidelines
Compliance and Regulatory
The test is multiple choice. Candidates use code books. Candidate guides are available on the AAPC site (https://www.aapc.com/certification/cpc/).
The Certified Outpatient Coder (COC) examination is also multiple choice. Course content reflects the needs of a hospital outpatient coder. Candidates can expect 30 questions on the ICD-10-CM code set and 20 on the CPT.
The Healthcare Common Procedure Coding System (HCPCS) receives considerable coverage. The AACP notes this code set is used to code for many things that fall outside the CPT; the CPT is part of HCPCS Level I (https://www.aapc.com/resources/medical-coding/hcpcs.aspx).
The COC examination also includes the following:
Anatomy
Medical terminology
Payment methodologies
Compliance
Coding guidelines
Candidates who pass the CPC, COC, or Certified Professional Coder-Payer (CPC-P) examination will have an apprentice – 'A' – designation until such time as they have met experience requirements. Assuming the person completed a qualifying program of at least 80 hours, the experience requirement is just one year.
The Certified Inpatient Coder (CIC) is one of the AAPC's newest credentials. The CIC, unlike the CPC, CPC-P, or COC, does not have an official experience requirement. However, it is described as expert level. Inpatient coders need significant knowledge of both ICD-10 diagnostic and procedural codes.
Certified Risk Adjustment (CRC) is another new AAPC credential. Risk Adjustment positions sometimes want CRC within a short time (if the candidate does not already have it).
The AAPC also offers credentials in coding for the various medical specialties. Some Alabama employers do reference specialty coding credentials as being desirable for medical billers and coders.
AAPC certificate holders must maintain their credentials through continuing education; the amount varies according to the number of credentials held.
AHIMA Certification
The CCS has long been the premier certification for coding in hospital settings. More than 60% of the examination covers diagnosis and procedures coding. Candidates will need expertise in coding inpatient and outpatient visits. Among the tasks are identifying diagnoses (and other conditions that require coding) and sequencing them. The examination also covers the following:
Health information documentation
Regulatory guidelines and reporting requirements
Information technologies
Data quality and management
Privacy and confidentiality/ professional and legal issues
Compliance
An individual who is new to the field will need to take required science, coding, and insurance-related coursework before attempting the CCS. Coursework may or may not be completed as part of a program that is officially 'AHIMA-approved'. An eligibility FAQ can be found on the AHIMA website (http://www.ahima.org/certification/CCS).
The education mandate does not apply to the Certified Coding Associate (CCA) credential. However, AHIMA recommends, at minimum, that an inexperienced coder take medical terminology, anatomy and physiology, and basic coding. The CCA credential reflects a more basic level of competence. The largest portion (30% – 34%) of the CCA is clinical classification systems. Among the tasks are interpreting data, abstracting pertinent information, and assigning and sequencing codes.
AHIMA also offers a Certified Coding Specialist-Physician based (CCS-P) credential.
Medical coders with CCA, CCS, or CCS-P certification are expected to complete at least 20 hours of continuing education during each certification period.
Medical Billing and Coding Employment and Salary in Alabama
Alabama medical coders may work for well-known facilities and health systems such as UAB Medical Center or Baptist HealthCare. They may advance to roles such as coding supervisor or clinical documentation specialist.
The trickiest part of breaking into the field is often finding that first position. Employers often do want to see experience. Some coders look to professional associations for practicum or apprenticeship opportunities.
The AAPC reports that certificate holders in the East South Central region earn an average of $46,819 (https://www.aapc.com/training/medical-coding-classes/alabama/).
Additional Resources
There are 13 local AAPC chapters in Alabama (https://www.aapc.com/localchapters/list-all-local-chapter.aspx). The following are among the educational topics offered in 2017:
Chapter 3 guideline changes
Fundamentals of vision
2017 CPT Changes
The Alabama Association of Health Information Management is the state AHIMA chapter (http://www.aahim.org/)