EMT License Requirements: How to Become an Emergency Medical Technician in West Virginia
West Virginia Emergency Medical Technicians are licensed by the Office of Emergency Medical Services (WVOEMS). They are classified as EMS personnel. West Virginia recognizes several classifications. The most common designation is known simply as EMT. Some EMTs pursue limited advanced training and become Advanced Care Technicians. Some hold EMT-Industrial credentials. The EMT-Industrial requires somewhat fewer training hours than the standard EMT; individuals with this designation are authorized to work only on industrial properties such as mines and manufacturing sites.
According to state administrative code, Emergency Medical Technicians must have written and spoken English language skills. They must have manual dexterity; bending, stooping, and crawling ability; and visual acuity sufficient to operate a motor vehicle.
Select a West Virginia EMT Topic:
EMT Education and Examination Requirements
The prospective EMT will need to complete a state-approved program. The program will include at least 150 classroom hours. Education is based on national standards; the OEMS has provided a link to the National EMS Standards document (http://www.wvoems.org/ems-programs/education-and-retention/curriculum-and-education). The EMT will need some state-specific content such as protocol in-service. The most current requirements are found in the certification and recertification policies section of the OEMS website (http://www.wvoems.org/ems-programs/policies-and-memos).
<!- mfunc feat_school ->
Featured Programs:
Sponsored School(s)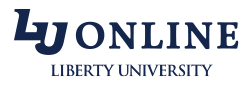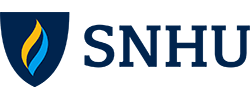 <!- /mfunc feat_school ->
The candidate must pass written and practical examinations. The licensing agency can accept the National Registry of Emergency Medical Technicians (NREMT) examinations or state examinations. The West Virginia State Initial Certification test can be administered by the training program.
The NREMT written certification examination is accepted in most states around the country. It is administered by computer. Candidates must be approved for examination. To receive approval, they must have completed their educational prerequisites. The fee is currently $70. An approved candidate will receive an ATT through his or her online account. The ATT allows for scheduling at any authorized Pearson VUE site. The ATT is valid for 90 days. By passing this exam and a state practical skills exam, a person can also achieve national certification. This can make it easier to achieve licensure in a new jurisdiction.
West Virginia may allow individuals as young as age 16 to become Emergency Medical Technicians but there are some limitations placed on their work activities. They may not, for example, operate an emergency vehicle.
EMT-Industrial Requirements
An Emergency Medical Technician-Industrial must be at least 18 years of age. The prospective EMT- Industrial must complete an education program that has been authorized by the Commissioner of the Bureau for Public Health, in consultation with the Board of Miner Training, Education and Certification. The program will be at least 60 hours. The individual will take practical and cognitive examinations.
The EMT-Industrial credential is issued for three years. Licensees are expected to complete either 1) a 32-hour recertification course or 2) three annual eight-hour courses plus cognitive and skills assessments.
The EMT-Industrial license was until recently called 'EMT-Miner'. Materials on the website may still reference the EMT-Miner license category. EMTs who still have this designation will transition upon renewal.
Advanced Care Technician Requirements
Advanced Care Technician is a designation slightly above EMT. The OEMS notes that ACTs can perform some intermediate level duties. An ACT must be at least 18. EMT certification is a prerequisite. The EMT will again complete an approved program and go through a two-part examination process. The ACT will take the National Registry – I-99 examination.
The ACT must complete an MCI Awareness and Operations course that has been approved by West Virginia OEMS; the focus is on mass casualty incidents.
ACTs are expected to complete ACT/I-99 refresher courses and additional continuing education. They will also need to complete skills evaluations. Haz-Mat awareness training is completed on an annual basis.
Out-of-State Emergency Medical Technicians
West Virginia can grant credential recognition to EMTs and ACTs who are either currently certified by the National Registry or hold current out-of-state licenses. Those who hold only state credentials will need to go through an evaluation process. Out-of-state licensees who do not hold current National Registry certification are generally expected to have at least a year remaining on their qualifying state license.
In addition to meeting these basic requirements, out-of-state applicants must demonstrate the following:
Haz-Mat Awareness
MCI awareness or disaster training
CPR Refresher
WVOEMS Protocol review
The licensing agency notes that the protocol review may require additional training. The West Virginia EMT scope of practice may include administration of medications that are not part of the EMT scope of practice in other states.
The OEMS may issue a 120 day permit pending background check results. EMTs who are granted legal recognition will hold this status for the length of time remaining on their qualifying credential (up to two years). They will need to meet West Virginia recertification requirements during this time period.
Current policies are described in a PDF handbook (http://www.wvoems.org/ems-programs/policies-and-memos).
The Application Process
Most applicants complete online applications. An EMT-industrial will submit a paper form (http://www.wvoems.org/files/ems-programs/certification/emt-miner-application).
An applicant will, in most cases, need to complete a fingerprint-based criminal background check. Some applicants may be exempted on the basis of other recent background checks. An EMT-Industrial may also be exempted.
The licensing agency carries out other background investigations such as checks of the sex offender registry and the healthcare data bank.
All applicants will submit copies of their CPR certification.
The Additional Information
The West Virginia Office of Emergency Medical Services can provide information about licensure of Emergency Medical Technicians. The Certification Unit can be reached by telephone at (304) 558-3956.
EMTs may wish to join the Mountain State EMS Association (http://www.wvemscoalition.com/mountainstateems.html). The Mountain State EMS Association is a state professional association and one of three organizations that makes up the West Virginia EMS Coalition.