EMT Certification Requirements: How to Become an Emergency Medical Technician in Washington State
Washington Emergency Medical Technicians are under the jurisdiction of the Washington State Department of Health. State certification (licensure) is based on meeting education and examination requirements at a generally accepted national level. It is also contingent on meeting additional state mandates. An individual must be affiliated with a qualifying organization such as an EMS agency or law enforcement agency before state certification is granted. The minimum age for an EMT license in Washington is 18.
Select a Washington EMT Topic:
Training Requirements
In most cases, an individual completes a state-approved Emergency Medical Technician program. Military training is also acceptable if it is substantially equivalent. A Washington program may be sponsored by a local or regional EMS and trauma care council, an accredited institution of higher learning, or a private vocational school. An approved program will maintain clinical/ internship sites for use in training and will provide a student handbook outlining course requirements. The course will be based on the 2009 national training standards. A student may be allowed to enter training as young as age 17.
The individual is expected to have seven hours of HIV/AIDS training. The Department of Health has provided a list of approved providers (HIV/AIDS Training).
<!- mfunc feat_school ->
Featured Programs:
Sponsored School(s)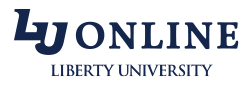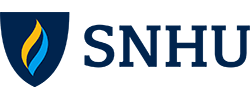 <!- /mfunc feat_school ->
The Examination Process
Washington uses the National Registry of Emergency Medical Technicians examination process. One component is cognitive examination; questions are selected response. A student can create an account through the NREMT website (http://nremt.org/), but cannot receive an ATT until all course requirements have been met. The ATT authorizes self-scheduling at a Pearson VUE assessment center, either in Washington or another jurisdiction. The cognitive examination is computer adaptive.
The other component is psychomotor testing. The individual must complete a state-approved practical examination. The program can provide details.
Out-of-State EMTs
A reciprocity applicant will document state licensure or national certification. The individual must have passed an approved certification examination in the recent past. Otherwise examination will be required. It is expected that training will have met the standards of the U.S. Department of Transportation. The reciprocity application packet includes a license verification form to be sent to the applicable EMS Office.
The Application Process
Applications can be downloaded from the Department of Health website (EMS Application and Forms). The applicant will provide proof of both age and identity. The licensing agency will need documentation of training and of National Registry examination results.
The application packet includes a form that must be signed by both the EMS agency director and the county medical director; the EMS agency or coordinator will be able to provide information about how to obtain the medical director's signature.
The licensing agency carries out background checks. Some applicants, including those from out-of-state, are required to complete fingerprint-based federal background checks.
Applicants must list all states where they have applied or held licensing. They must submit license verification from all where they have actually held licensing.
Military-trained applicants will need to submit a DD-214 or NGB-22, if applicable. The licensing agency will also need documentation of training. Documentation may include a DD Form 2586.
The licensing process may be expedited for military spouses or registered domestic partners. The licensing agency will require a copy of the marriage certificate or declaration/ registration of partnership as well as a copy of the military orders.
Applications are to be mailed to the Department of Health in Olympia. In most cases, a license can be issued following administrative review. Some applications, however, require further review. This is the case when an applicant answers "yes" to personal data questions, for example, questions about criminal history or discipline.
Renewal Options
Licenses are renewed every three years. The licensing agency requires education and examination or evaluation. There are two accepted pathways: the ongoing training and evaluation program (OTEP) and the continuing medical education (CME) option.
Advanced EMT Requirements
Washington now issues Advanced Emergency Medical Technician (AEMT) licenses which confer an expanded scope of practice, but one that is well below that of paramedic. This designation replaces the previous Intermediate Life Support and Intermediate Life Support-Airway designations. It is designed for experienced Emergency Medical Technicians. A person is expected to have a year of experience at the EMT level before beginning AEMT studies.
Licensure at this level, too, is based on meeting National Registry standards. An EMT who seeks licensure at the AEMT level will complete another approved program and go through another two-step examination process. The AEMT practical examination is administered under relatively standard conditions. Candidates can visit the NREMT website for skill sheets that break procedures down into their requisite steps. The cognitive test is again administered in cooperation with Pearson VUE. The registration process is much the same as it is as the EMT level.
An EMT who is seeking a higher license will submit the same application packet but mark "upgrade".
Alternate Requirements for Healthcare Providers
Healthcare providers may be approved for licensure at the EMT or AEMT level based on challenge of the certification examination. They must be determined to have had equivalent training. Challenge applicants use the reciprocity application (Application/Certification Packet PDF).
Additional Information
Information is available from the Washington Department of Health (License Requirements and Education Challenge Information). The Customer Service Office can be reached at 360-236-4700. Regulations are found in Chapter 246-976 of Washington Administrative Code (https://app.leg.wa.gov/wac/default.aspx?cite=246-976).