EMT License Requirements: How to Become an Emergency Medical Technician in Utah
The Utah Bureau of Emergency Medical Services sets standards for the state's Emergency Medical Technicians. Licensure is granted to individuals who meet general eligibility requirements and successfully complete all steps of the education and examination process. Examination requirements are to be met within a relatively short time period after course completion.
Select a Utah EMT Topic:
General Eligibility Requirements
Utah EMTs must be 18 or older. Prospective EMTs may be allowed to enroll in training programs, though, if they will be within 120 days of their 18th birthday at the time of course conclusion.
Utah EMTs must have TB tests prior to licensure. They must be able to perform the physical activities described in the state's EMS standards. Prospective students will find a list of physical, technical, and academic standards in the application packet. Examples include having hearing ability sufficient to use auscultation to assess blood pressure, having the critical thinking ability to prioritize care modalities, and having the temperament to deal with emotional situations. Students can expect to receive a copy of the standards document during the first week of classes.
<!- mfunc feat_school ->
Featured Programs:
Sponsored School(s)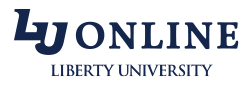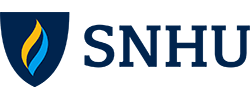 <!- /mfunc feat_school ->
Educational Requirements
The prospective Emergency Medical Technician will need to enroll in an approved program. Programs are based on 2009 national standards. Students can search for upcoming courses on the Bureau website (https://bems.utah.gov/bems/do/courseScheduleAction?dispatch=viewSearch).
Utah requires students to complete CPR training at the healthcare level before commencing their Emergency Medical Technician programs. The American Heart Association, National Safety Council, and American Red Cross are approved providers. In some cases, the program sponsor provides a CPR course prior to the start of the EMT program. The student will continue to practice CPR skills during his or her EMT program.
The EMT program will include a minimum of 120 hours of training. Additionally, the student will receive at least 10 hours of clinical experience. He or she will carry out at least ten patient assessments. Some, but not all, Utah programs award college credit.
A written examination will be administered at course conclusion. The student will need to earn the recommendation of the course coordinator and the medical director in order to be eligible for licensure.
A student handbook is available for download from the BEMS website (https://health.utah.gov/ems/stdseval/training/).
The Examination Process
The candidate will go through both parts of the National Registry examination process. One requirement is a state-approved practical skills evaluation. The other is a cognitive test. The cognitive test is computer adapted and is available through Pearson Vue at sites around the nation.
The state practical examination is a scenario and skills test. It is administered at course conclusion. A student who fails any part of the test will need to retake the entire test.
A Utah candidate is allowed up to three attempts at either portion of the examination. After a third failure, the individual will need to retrain if he or she still desires certification. It will be necessary to repeat the full course and both portions of the examination.
The individual is generally expected to complete the full examination process within 120 days, but the timeline can be extended in certain instances, such as documented medical illness.
The Application Process
The prospective licensee should register for an online account. Forms can be accessed from the online system. Application forms can also be found on the BEMS website (https://health.utah.gov/ems/stdseval/training/). The information release form requires notarization. Students submit their applications before testing.
The applicant will need to carry out some steps in advance. He or she will submit TB tests results or (if there was a past history of tuberculosis) a CRX test. An applicant who has had a positive skin test may be eligible for licensure after further testing and/ or treatment. Procedures are described in Utah administrative code (http://www.rules.utah.gov/publicat/code/r426/r426-005.htm#T3).
The licensing agency will conduct a background check. Students who have criminal backgrounds should contact the Bureau of Emergency Medical Services before beginning their programs.
There is a $50 application fee and $65 background check fee.
Advanced EMT Requirements
EMT is the foundation for training at more advanced levels. In addition to the standard EMT license, Utah issues licenses at the Advanced EMT, or AEMT, level.
The AEMT examination process again has two components. The cognitive examination is computer delivered but includes a set number of questions. The practical examination is administered according to National Registry standards.
EMT-Intermediate/Advanced is a less common designation. Utah has stopped issuing new licenses at this level, though EMT-IAs are allowed to maintain their licenses.
Challenge Process for Healthcare Professionals
RNs, nurse practitioners, physicians, and physicians may be allowed to challenge the EMT or AEMT certification process (http://www.rules.utah.gov/publicat/code/r426/r426-005.htm#T5). The applicant will need three letters of recommendation from healthcare providers as well as an attestation of competency from a course coordinator. The challenge applicant will go through the examination process.
Reciprocity Requirements
A reciprocity candidate will submit evidence of current licensure through a U.S. state or territory or current registration with the National Registry of Emergency Medical Technicians.
The reciprocity applicant will also need to demonstrate current CPR certification at the healthcare provider level. The certification must meet guidelines set by the American Heart Association.
Renewal Requirements
The license may be issued for up to four years. The initial licensure period, however, may be shorter. The EMT is expected to take continuing medical education over the course of the four-year period. The renewal applicant will also need to document having had a recent CPR course at the appropriate level.
Additional Information
Information is available from the Bureau of Emergency Medical Services. The Bureau can be reached by telephone at 801-273-6666. Rules are found in Title R426 (HTTPS://HEALTH.UTAH.GOV/EMS/RULEREG/).