EMT License Requirements: How to Become an Emergency Medical Technician in Texas
Texas Emergency Medical Technicians are licensed by the Department of State Health Services (DSHS). They are required to hold high school diplomas or GEDs. Additionally, they must have attained at least the age of 18. Licensure is contingent on meeting education and examination requirements at a generally accepted national level. Reciprocity can be granted on the basis of national certification
Select a Texas EMT Topic:
Educational Requirements
The student will need to complete an approved Emergency Medical Service (EMS) program. According to state administrative code, EMT programs must adhere to National EMS standards and must comprise at least 140 hours of combined classroom, lab, clinical, and field experience. Nationwide, EMT programs are typically quite a bit above this minimum, though many are less than 200 hours. The new National EMS standards are competency-based, so the actual time that a student spends working on skills may be much higher. Texas students can expect to have clinical experience in an emergency department.
Success will depend largely on meeting the standards of the national EMT functional job analysis. Among the physical skills are bending and stooping and lifting 125 pounds. Schools may require medical clearance.
<!- mfunc feat_school ->
Featured Programs:
Sponsored School(s)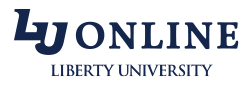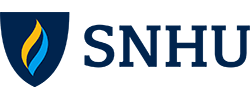 <!- /mfunc feat_school ->
Examination Requirements
Texas, like most states, uses the National Registry of Emergency Medical Technicians examination. A candidate can be approved to take the compute-based cognitive examination prior to submission of his or her application. The program director can confirm completion of requirements. The candidate will need to create an account through the National Registry and pay applicable fees. The fee for the EMT examination is scheduled to increase from $70 to $80 in 2017.
The candidate will also need to successfully demonstrate practical skills. At the basic EMT level, practical examination is administered at the school level in Texas.
EMTs Who Received Out-of-State or Military-Based Education
Out-of-state EMTs may be granted reciprocity based on current National Registry status. Those who do not hold National Registry status may be granted reciprocity based on out-of-state licensing; they will need to take the National Registry examination.
The State Department of Health notes that military courses are not subject to the Texas approval process. Therefore military applicants will apply by reciprocity regardless of where they completed their training. Military-trained professionals go through the same examination process as other reciprocity applicants.
Military applicants can, however, request expedited application process. This privilege may be extended to military spouses and veterans as well as active service members. Requests are considered on a case-by-case basis.
Background Check Requirements
Applicants are subject to background checks. Some crimes are automatically disqualifying. Others are reviewed individually. The procedure is discussed in Title 25: Part 1: Chapter 157 of state code. Individuals with criminal history can request pre-screening prior to entrance to an EMT training program. There is a $50 fee for this service.
Prospective EMTs have fingerprint-based background checks as part of the application process. Generally, fingerprints are made electronically through the approved vendor, Identogo. Individuals are directed to wait until after they have submitted their application (or other qualifying document such as pre-screening petition). Applicants may make their electronic fingerprinting appointments online (https://uenroll.identogo.com) or by telephone at 888-467-2080. They will need the information found in the application packet.
Applicants who cannot go to one of the approved fingerprinting sites may contact the EMS Compliance and Quality Assurance about having fingerprints made on traditional cards. The background check takes longer when applicants submit traditional "hard cards".
The application includes questions about license history as well as criminal history.
The Application Process
Forms may be submitted online or through the mail. Applications are available for download from the State Department of Health Services website (http://www.dshs.state.tx.us/emstraumasystems/default.shtm). The applicant is required to read applicable sections of state code; these are listed in the application.
Applicants at the EMT level pay $64. Those who work exclusively under volunteer status can request fee exemption. (The individual will seek status change if circumstances later change.)
The licensing approval process typically takes four to six weeks. Applicants who answer "yes" to criminal history questions can expect a longer review period.
The reciprocity application fee is $126.
Achieving Higher Level Designations
In recent years, there have been changes in scope of practice; this is reflected in changes in the titles that are in common usage on the national level. Advanced EMT is the designation typically used for EMTs who have completed a second program that includes limited advanced skills. Texas, though, recognizes 'Emergency Medical Technician-Intermediate' as a license category. Candidates should be aware that, though the license category is intermediate, education and examination are consistent with 'Advanced Emergency Medical Technician' or 'AEMT'.
A prospective EMT-Intermediate must take a second course that builds on skills acquired in the basic course. The student will need to hold National Registry certification at the EMT level before beginning his or her advanced studies. According to state administrative code, programs leading to intermediate level licensing must be at least 160 hours in order to receive DSHS approval.
Applicants at the intermediate pay $96 unless they qualify for fee waiver.
Renewal Requirements
EMT licenses must be renewed every four years. There are multiple renewal pathways, including continuing education, continued N1ational Registry certification, and examination.
Additional Information
The Texas Department of State Health Services is the best source for current information about EMT licensing. EMS can be reached by telephone at (512) 834-6700 or by email at 'emsinfo at dshs.state.tx.us'. Additional contact information can be found on the EMS-Trauma Systems home page (http://www.dshs.state.tx.us/emstraumasystems/default.shtm).
Texas has its own professional association, the Texas Emergency Medical Services Board (http://temsb.org/). TEMSB does not issue licenses.