EMT License Requirements: How to Become an Emergency Medical Technician in Tennessee
Tennessee EMTs are licensed by the Department of Health. The Emergency Medical Services Board sets regulations and approves training programs.
The state's EMTs must have education and examination at the generally accepted national level. They must go through several additional steps to demonstrate that they have the requisite physical and mental skills.
Select a Tennessee EMT Topic:
General Eligibility Requirements
EMTs must be at least 18 years of age (http://tn.gov/health/article/ems-licensure). They must hold high school diplomas or GEDs and must have English-language reading, writing, and speaking skills.
<!- mfunc feat_school ->
Featured Programs:
Sponsored School(s)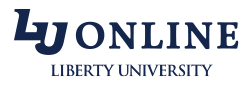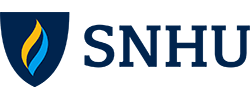 <!- /mfunc feat_school ->
Additionally, they must demonstrate, through physical examination, that they are able to lift patients and provide care in varying environments and circumstances. Among the functions that the examiner will assess: visual acuity, emotional fitness, and use of extremities. The "forms" section includes a statement that must be signed by the medical provider. The statement includes a summary of working conditions and physical duties. The individual will need to have the strength and endurance to lift 125 pounds without negative affect and will need to be able to withstand high levels of noise.
Applicants must disclose criminal violations or adverse professional history. A criminal background check is required. If the prospective EMT has ever had issues with habitual intoxication or misuse of drugs, such issues must be at least three years in the past. Past addiction is addressed in the professional disclosure questions.
Some general eligibility requirements must be demonstrated well before the time of licensure. A high school diploma or GED is a prerequisite for program admission at the EMT level. The program is expected to confirm that admitted students have the requisite physical abilities. In some cases, it may be necessary to present documentation from a professional such as an ophthalmologist.
Education and Examination Requirements
A prospective Tennessee EMT will enroll in a program that has been approved by the Emergency Medical Services Board. Programs must meet the standards of the National Highway Traffic Safety Administration and also meet other requirements that may be set at the state level. Tennessee programs are sponsored by post-secondary institutions or qualifying state agencies. The Department of Health has provided a list of approved Tennessee programs (http://tn.gov/health/article/ems-edu).
As the student progresses through the program, the program will assess and document performance in various areas, including didactic skills, practical skills, and clinical work. A student will need to complete the entire licensing process within two years of course completion.
Licensure is dependent on successful performance on written and practical examinations. Candidates can generally expect that the certification examination will be the one developed by the National Registry of Emergency Medical Technicians.
The Application Process
Application forms can be found on the website of the Tennessee Department of Health (http://tn.gov/health/article/ems-personnel-forms). Applicants will answer legal history questions and provide information about licenses or certifications they currently hold or have held in the past.
Supplemental forms can also be downloaded. The verification form documents high school education or equivalency.
The criminal background check is fingerprint-based. In-state applicants have their fingerprints made electronically. Tennessee has provided printable instructions for both in-state and out-of-state applicants. Candidates will find locations and scheduling information on the "Tennessee" page of the Identogo website (http://www.identogo.com/FP/Tennessee.aspx). The Department of Health website includes a list of OCA codes for the various health professions (http://tn.gov/health/article/oca-codes).
Advanced EMT Requirements
General eligibility requirements are similar at the AEMT level, but the individual must provide additional evidence of good moral character. The licensing agency will look for two letters from medical professionals affirming the applicant's good character.
A prospective AEMT will complete an additional training program, one that has basic EMT training as a prerequisite. According to state rule, an individual who has recently completed an EMT course may progress to AEMT training without first obtaining a state EMT license but must present two character letters.
The prospective AEMT will again go through a two-part examination process. The National Registry lists some upcoming Tennessee Advanced EMT practical examination dates on its website (http://www.nremt.org/nremt/CbtEmtServices/candidate_locate_exam.asp?secID=1). Sometimes practical examinations do not show up in the search tool because they are closed to outsiders.
Transition from EMT-IV Licensing
License categories change periodically. Tennessee has recognized EMT-IV as a license category, but will no longer do so after December 31, 2016. Providers who do not transition to AEMT will eventually be downgraded to EMT. The EMS Board has provided information about transition courses (http://tn.gov/health/article/ems-about).
Out-of-State Emergency Medical Technicians
There are multiple eligibility pathways for out-of-state Emergency Medical Technicians. Reciprocity can be extended to out-of-state licensees, provided they meet other state requirements. Reciprocity can be granted to EMTs who hold national certification but not state licensure if they are, or were, in the employ of the federal government. Out-of-state applicants may also present evidence of having taken a program based on national EMS standards or of having had comparable training while under governmental employ.
In each case, an individual will need to have passed the required examinations in order to achieve Tennessee licensure.
Pathways are described in 1200-12-01-.04 of state rule (http://share.tn.gov/sos/rules/1200/1200-12/1200-12.htm). Prospective licensees should be aware that rules are subject to periodic revision.
Renewal Requirements
EMT licenses are on a two-year renewal cycle. There are multiple renewal pathways, including continuing education and academic coursework. EMTs and AEMTs may renew on the basis of examination. They will also need to provide evidence of CPR certification at the appropriate level.
Additional Information
The Tennessee Office of Emergency Medical Services can be reached by phone at (615) 253-3165. Education and licensing rules are found in Chapter 1200-12-01 (http://share.tn.gov/sos/rules/1200/1200-12/1200-12.htm).