EMT License Requirements: How to Become an Emergency Medical Technician in South Dakota
South Dakota Emergency Medical Technicians are under the jurisdiction of the South Dakota Department of Health, Office of Rural Health. Those who have advanced training and certification are licensed by the Board of Medical and Osteopathic Examiners.
In order to meet South Dakota standards, a prospective EMT must meet the standards of the National Registry of Emergency Medical Technicians, a third party national certification organization. The process entails meeting general eligibility requirements as well as passing two examinations. Education must be on a par with the national standard. Individuals who have potentially disqualifying history are advised to look up the NREMT criminal history policy and then contact the South Dakota EMS Program.
Select a South Dakota EMT Topic:
EMT Educational Standards
Certification candidates are required to complete approved programs. South Dakota programs are based on National Emergency Medical Services Standards developed by the U.S. Department of Transportation. Programs are competency-based, but the Office of Rural Health estimates that they will comprise a minimum 165 hours. The Office has provided a sample schedule that includes major topics and the approximate number of hours that will be devoted to each (http://doh.sd.gov/providers/ruralhealth/ems/applications.aspx). Also available is a guide for course coordinators. This provides a general idea of expectations with regard to attendance and other policies.
<!- mfunc feat_school ->
Featured Programs:
Sponsored School(s)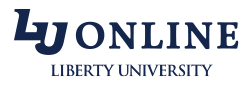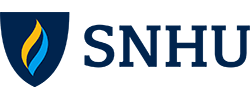 <!- /mfunc feat_school ->
A South Dakota EMT student will complete at least ten hours of hospital or ambulance service observation time and will carry out at least ten patient assessments. The student can expect to take a final course examination before attempting the national certification examination.
Examination Requirements
Prospective South Dakota EMTs go through the National Registry examination process. There are two components.
Practical examination precedes cognitive examination. The psychomotor test consists of skill stations. It uses skill sheets developed by the National Registry but is administered by state EMS staff. Candidates must pass all skills. However, in some cases, a candidate is allowed to make a second attempt at the failed stations on the same day. This is not allowed in cases where a candidate misses more than three stations. In this instance, the candidate must not only schedule a full retake but receive remedial training. A candidate may be allowed to attempt a single missed skill as many as three times before having to repeat the entire examination. He or she will not, however, be able to make all attempts the same day.
The cognitive examination is computer based. Students will create National Registry accounts and wait to receive authorization after all requirements have been met. The resulting ATT is valid for 90 days. The approved candidate can select a test site from Pearson VUE's extensive network. Examinees are advised to bring two forms of identification to the test site. A candidate can make up to three attempts without having to take a refresher course. The full examination fee is due for each retake.
Candidates must meet all examination requirements within two years of course completion; this is per National Registry policy. Additionally, the psychomotor and cognitive examinations must be passed within one year of each other. An individual who passes the psychomotor examination in a timely manner but not the cognitive examination will need to go through the practical examination process again.
The EMT Student Handbook, published by the South Dakota Office of Rural Health, includes detailed information about the National Registry examination process (http://doh.sd.gov/providers/ruralhealth/ems/education.aspx). However, the Office advises students that the National Registry website may have the most current information about policies that are set on a national level.
The Application Process
The application process and examination process are intertwined. Students generally create online accounts through the EMS website at least a couple weeks before course completion. A student who encounters problems in the registration process should contact the South Dakota EMS Office.
Out-of-State Emergency Medical Technicians
South Dakota can grant reciprocity to out-of-state Emergency Medical Technicians provided they hold National Registry certification or have held certification in the past. An EMT with lapsed national certification must hold a current state credential. Otherwise, reciprocity cannot be granted.
A reciprocity application form is available from the South Dakota Office of Rural Health (http://doh.sd.gov/providers/ruralhealth/ems/applications.aspx). The reciprocity applicant will provide a reason for the request (for example, relocation or enrollment in an advanced program). The applicant will include a copy of a current CPR certification among his or her qualifying documents.
Licensing of Advanced Emergency Medical Technicians
In South Dakota, Advanced Emergency Medical Technicians are considered Advanced Life Support (ALS) Personnel. As such, they are licensed by the Board of Medical and Osteopathic Examiners. They first come under Board regulation at the student stage.
The AEMT designation also depends on completion of an approved program and satisfactory examination performance. A prospective AEMT begins the licensing process by creating an online account (http://www.sdbmoe.gov/content/advanced-life-support-emtals-0). The first step is submission of a Non-Physician Online Account Request form.
AEMT licenses are renewed on an annual basis.
Additional Information
The South Dakota EMS Program can provide information about becoming an Emergency Medical Technician. The website includes basic information about requirements and practice at all EMS personnel levels (http://doh.sd.gov/providers/ruralhealth/ems/levels.aspx). The student handbook includes detailed information about requirements at the basic EMT level. The Office of Emergency Medical Services can be reached at 605-773-4031. The EMS Program has representatives in four South Dakota cities.
The South Dakota Board of Medical and Osteopathic Examiners can provide additional information about ALS topics, including psychomotor examination. The Board can be reached by email at 'sdbmoe at state.sd.us.' or by phone at 605-367-7781.
The South Dakota Emergency Medical Services Association is not a regulatory body but serves as an additional professional resource (www.sdemsa.org).